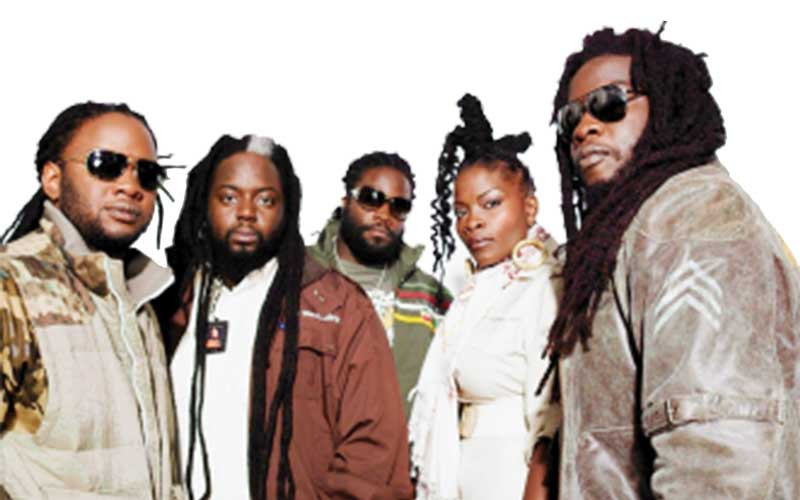 JAMAICAN Grammy-winning reggae outfit Morgan Heritage's fans in Zimbabwe are understandably distraught: Their hope to see the band perform here appears to be up in smoke.
The band's scheduled Harare concert is in limbo following indications that show organiser Blessing "Baba Harare" Jeke of Proma Events is struggling to meet its requirements to fly to Harare, NewsDay Life & Style has established.
Morgan Heritage, considered the First Family of reggae music, was set to make a return to Zimbabwe four years after its last performance in the country.
It was coming for a double performance on October 14 in Harare and a day later in Kadoma as part of its Island Vibes Africa Tour.
To host Morgan Heritage in Harare, Jeke wanted to capitalise on the Island Vibes Africa Tour that kicks off on October 2 in Johannesburg, South Africa, before the acclaimed performers head to Malawi, Ethiopia and Ghana over an eight-week period.
NewsDay Life & Style is reliably informed that Jeke is struggling to meet Morgan Heritage's demands since he announced last month that he was set to host the celebrated reggae outfit in the capital.
"What happened is that Jeke was trying to score big by just flying Morgan Heritage from neighbouring South Africa as part of its Island Vibes Africa Tour, but he has failed to get financially loaded partners to foot the bill," noted one source privy to the developments.
"After he reached Morgan Heritage and expressed his willingness to host them in Harare, he secured October 14 and then started to look for potential partners since he has no financial muscle to single-handedly meet the huge bill of bringing the artistes to Harare.
"He had to engage a number of promoters among them 2 Kings Entertainment which had expressed interest in the partnership on condition they would host Morgan Heritage at their Odyssey Hotel in Kadoma."
The source added: "After 2 Kings Entertainment's demands, Jeke was forced to engage Morgan Heritage again for an additional date to accommodate the Kadoma show since his main interest was the Harare concert and October 15 was approved. However, this still could not work in Jeke's favour as the Harare show had no partners.
"The reality is that Jeke has failed to get partners on time as he anticipated and this has compromised everything in terms of planning and logistics on Morgan Heritage's side which now appear to be pressuring him to no avail. This has also affected the Kadoma gig that has since been cancelled."
While efforts to get a comment from Jeke by print time were fruitless, Odyssey's general manager Kudzai Chipengo confirmed that the Kadoma show had been cancelled.
"We regret to inform you, our valued patrons, who were anticipating to see Jamaican reggae outfit Morgan Heritage perform live at Odyssey Lodge here in Kadoma on October 15 that we have pulled out of the deal and the show has been cancelled. As the hosts and co-organisers of the Kadoma leg of the tour, we have made a decision to cancel this event due to unforeseen circumstances," she pointed out.
Chipengo also noted that they were prepared to host Morgan Heritage, but due to issues beyond their control as co-organisers of the proposed Kadoma gig, they decided to pull out.
"Our friends of Odyssey who wanted to attend the Morgan Heritage concert were now inquiring about tickets and we could not keep on holding on to the reality, that is why we decided to pull out of the deal.
"This has been a very difficult decision for us to make, but after careful deliberation, we decided that it is the best thing to do, and we seek your understanding. As we have done in the past, we look forward to bringing more international acts to Kadoma in the not-too-distant future," she added.
Follow Winstone on Twitter @widzonato
Related Topics