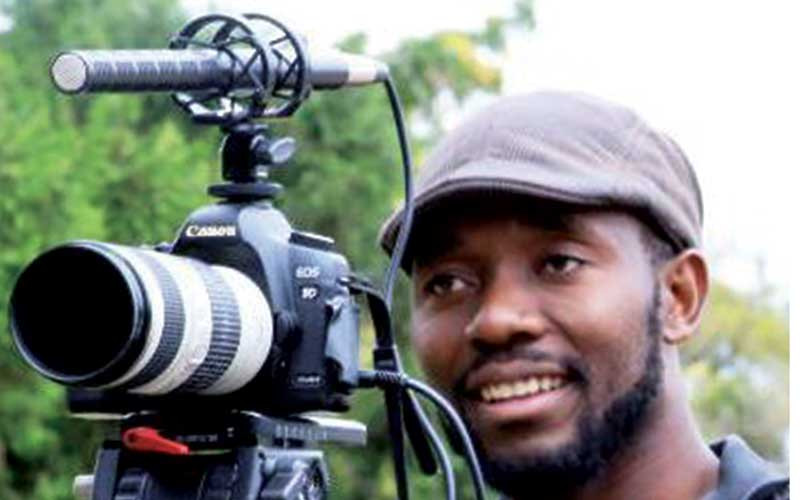 THE wait is finally over!
Film enthusiasts are set for a four-day treat as the annual Zimbabwe International Film Festival (ZIFF) kicks off tonight at 2 Canterbury Road, Kensington, Harare.
ZIFF is the flagship programme of the Zimbabwe International Film and Festival Trust (ZIFFT) whose mission is to discover and develop local filmmakers, artists and audiences.
The festival also seeks to contribute to vibrant, socially and politically relevant African storytelling through film.
This year's 22nd edition of the film extravaganza to be held under the theme Reconnecting will end on Saturday.
While the organisers are taking the festival to several venues around the country, the main activities will be at their ZIFFT Hub in the capital.
After a call for submissions in July, 3 235 films had been received by August 12 which was the closing date. Out of the submissions, Iran had the highest number of 631 films, India was second with 265 and Brazil was third with 164.
"We received films from all over the world including other African countries. However, we did not get a high volume of Zimbabwean films. Just 26 Zimbabwean filmmakers submitted through FilmFreeway, and another few brought theirs directly to us. We hope to have a higher number of Zimbabwean participants in the future," said the organisers.
"As our festival is only running over four days, the selection process was difficult as we only needed to select about 60 from the 3 000 plus films, in order to fit them in our programme. We have 60 selected films that comprise 12 feature films, 30 short films and 18 documentaries. We hope to select some films from this cycle for next year's edition, so those not selected should not lose heart."
The festival will open with the screening of Transactions, a film produced by Siza Mukwedini and directed by famous award-winning filmmaker, Rumbidzai Katedza.
The film tells the story of Zimbabwean migration through a family divided by the circumstances of a failed economy.
Three siblings, Frank, Miles and Portia, sustain their family through remittances, while longing for the country and family they left behind.
The fourth sibling, Chrysthle, who is still in Zimbabwe, is frustrated by her inability to help financially, even though she has a full-time job. Their mother, MaMlilo, is a conduit of all the family's challenges in hyper-inflationary Zimbabwe.
Everyone who needs money comes to her with the hope that she can help them financially. With each monetary transaction, expectations are raised on both sides.
Frank wants to help, but he resents that money is being used for things he does not agree with.
When the COVID-19 pandemic breaks out, it leads to hard lockdowns in South Africa and Zimbabwe, and life becomes increasingly difficult.
There is less work, and consequently, less money to send back home. MaMlilo pushes Chrysthle to leave Zimbabwe, but she is reluctant to leave home in spite of the challenges.
The intimate film follows Frank and his family's journey to determine how much they are willing to sacrifice to provide for their family.
As part of the festival activities, tomorrow has been set aside as a career day. A South African documentary, African Moot at Afrotopia which targets high school and university students will be screened at 11am.
Thursday is the industry development (film forum) day, while Saturday has been dubbed fun day/reel kidz fiesta.
According to festival organisers, this year's programme will be a showcase of quality films from local, regional and international filmmakers and production houses, amid workshops.
"We have so many exciting events happening during the four days of the festival. From screenings to workshops and so much more. There is something for everyone and we are excited to have so many young filmmakers breaking into the industry and showing us what this new generation of Zimbabwean filmmakers is all about," noted the organisers.
"We will be screening the long-awaited Zim High, directed by Tatenda Mbudzi and The Signal, directed by Daniel Lasker, which was shot in Bulawayo. The captivating Russian basketball film Three Seconds will also be screened alongside the documentary, CinemAbility, which will definitely be the highlight of the festival."
Also to be screened is locally produced film Shaina.
On the closing night, locally produced Mirage directed by Malaika Mushandu and produced by Joe Njagu will be screened at 5:30pm. This will be followed by the festival award ceremony for various competitions.
Set amid the turbulent events of Zimbabwe's historic 2017 "takeover" from the late former President Robert Mugabe, Mirage tells the thrilling story of three women's plot to escape from one of the country's notorious maximum security prisons.
Tambu, who is serving a five-year jail term for stealing a chicken in her home village, hears about the ongoing abuse of her daughter at the hands of her own brother and the consequent mental illness.
A raging drive to rescue her sees Tambu contemplating the unthinkable. Together with fellow inmates Zoe and Memo, the trio plot an elaborate scheme to escape from prison in order to take control of their lives.
The organisers further state that everyday and night of the festival will be unique with various artistes and DJs taking turns to entertain guests.
"From masterclasses with Eric Witzgall and Siza Mukwedini to workshops with Francis Nyakuhwa and Gideon Wabvuta and many others. Our festival grand slam quiz night shall be hosted by the incomparable Comfort Mbofana and there will be prizes to be won by film enthusiasts attending the quiz night."
The aim of this year's festival is to reconnect with partners and audiences, and help them do the same with each other as they emerge from the COVID-19 challenges of the past two years.
"We will be reconnecting with as many of the audiences and communities that have been part of ZIFF in the past, while engaging with new audiences and talent."
Follow Winstone on Twitter @widzonato
Related Topics