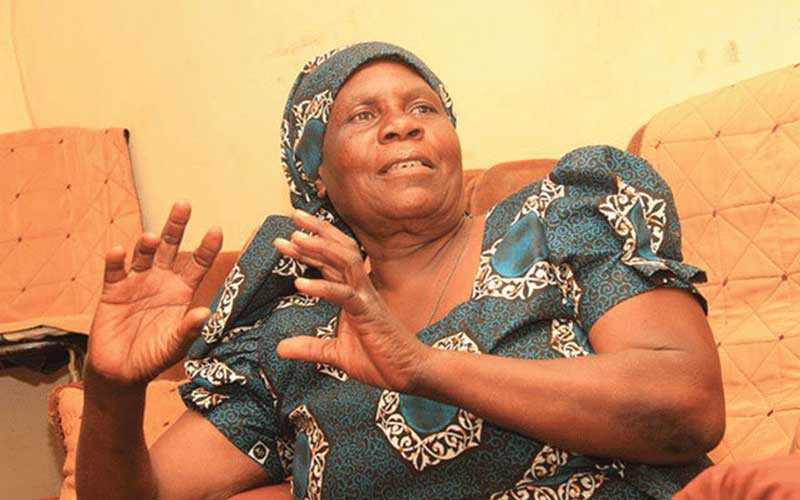 THE death of veteran actress Rhoda Mtembe, affectionately known as Mai Sorobhi in the drama series Paraffin, has plunged the showbiz into mourning.
Mai Sorobhi succumbed to a stroke yesterday morning at Harare Central Hospital.
She was 79.
The late actress had suffered a stroke in early 2019 which partially paralysed her left side.
Her grandchild and comedian Admire "Bhutisi" Kuzhangaira confirmed the death.
"My grandmother Mai Sorobhi is no more. She was struck twice. As she was recovering, she was attacked again last week," Bhutisi said.
Mai Sorobhi was married to Vaxison Mtembe, who passed away in 2001.
Writer and television producer Agnes Gwatiringa, who scripted and directed the Paraffin drama series said Mai Sorobhi was an irreplaceable character.
"My heartfelt condolences to the Mtembe family, relatives, friends and fans of Mai Sorobhi. Please accept my deepest sympathies in this very difficult time," she said.
"Mai was a vivacious, crafty and inspirational character. She wholeheartedly loved what she was doing. She would quickly memorise and understand her script for the scene or episode for her actions to match the dialogue and the actual and hidden meaning of the supposed message within the passage."
Gwatiringa added: "Mai Sorobhi was also a team player who was loved and respected by the crew and all the actors. Together with other actors, she made me a better script writer and director."
Kuwadzana West Member of Parliament Johnson Matambo said Mai Sorobhi's death was a huge loss to the constituency and nation at large.
"Mai Sorobhi was very pivotal in the community. We went to Harare Hospital hoping to see our mother (Mai Sorobhi) and we received the news that she had passed on around 5am. It is hard to believe," Matambo said.
"She [Mai Sorobhi] was a heroine whom we hoped would nurture the youngsters. She lived in harmony with other residents and she was very loving to the extent that she ended up working as a community health worker."
Mai Sorobhi's daughter Martha said they were waiting for senior family members to arrive for funeral arrangements.
Mai Sorobhi rose to fame in the early 1990s in the drama series Paraffin that made her a household name.
Before venturing into acting, Mai Sorobhi worked for City of Harare as a health promoter at a clinic in Glen View.
She then started acting in dramas that focused on child abuse, HIV and Aids.
The veteran actress appeared in dramas such as Asi Chii Nhai, Mwana Anokosha, Paraffin 1 to 3.
Mourners are gathered at her Kuwadzana Extension house.
Follow us on Twitter @NewsDayZimbabwe
Related Topics