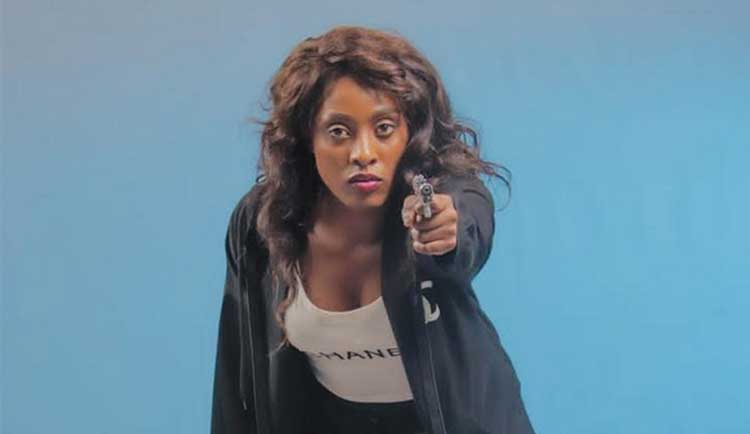 By Tendai Sauta
SMOKING Gun, a film shot in the picturesque mountainous Mutare, is a collective response to persuasively reach out to audiences on the need to fight crime. The motion picture, directed by Stephen Mutsago and written by Joseph Dzatsata, was produced by Cleopas Murabowa with Amanda Ranganawa (AR) as the production manager.
As NewsDay (ND) Life & Style correspondent Tendai Sauta learns more about Ranganawa, the actress and film director.
ND: In brief introduce yourself and your success highlights in film and acting?
AR: My name is Amanda Ranganawa. I am a filmmaker, writer, actress and producer. I am the writer of the multi-award winning film Kushata kweMoyo, which was aired on DStv Channel 198 and the director of All She Wants, the first Mutare film to have an official red carpet launch at Golden Peacock Hotel back in 2017.
I am also one of the lead actresses in the ZBC TV action crime series Smoking Gun in which I play the role of Sergeant Princess Chiito.
ND: What's the story behind the Smoking Gun?
AR: Smoking Gun is a story about a criminal gang that terrorised people in Murambi, Mutare, using machetes to rob and kill people. The gang ends up framing a security guard who runs away from the police.
When we did Smoking Gun we were looking at the government's National Development Strategy 1. We came up with Smoking Gun as a way of exposing crime because crime affects our economy and our country as a whole.
We see the Machete Boys terrorising people and people are living in fear.
Businessmen and families are attacked left, right and centre. And that ends up affecting the businesses that feed the nation. So this is our awareness campaign so that people come up with strategises to curb crime.
Smoking Gun exposes criminal activities such as corruption, murders, spying, kidnapping, cyber bullying, territorial wars, illegal imports of weaponry and precious stones and so many other things.
I play the role of Sergeant Princess Chiito, affectionately known as Princess or Pipiro. Princess is an undercover military intelligence agent. She is on a mission to stop the illegal trade in weaponry in the country. She ends up protecting the main actor in the series (TJay played by Joseph Hakurimwi) a security guard who was framed of a wrong crime.
ND: What's been the TV audience response so far?
AR: So far the response has been overwhelming. We have received calls, messages and social media comments from everywhere. We have truly made our city Mutare proud. Mutareans are so excited it's making us happy too.
ND: Film education; where are people being trained in Zimbabwe?
AR: If you want to study film you can enrol with the University of Zimbabwe, Midlands State University, Ziftessa and other film colleges.
As the production manager for Smoking Gun what I can say is yes we faced a few budget challenges because we had a big cast of 45 people, but we ended up helping each other as cast and crew. Everyone made efforts to be on set and to work hard to bring out the best project.
ND: What challenges are you facing and how are you going around them?
AR: My recommendation to filmmakers is to just challenge themselves. When we did Smoking Gun it was challenging, but fun. We had a lot of fighting scenes, climbing buildings, motor racing, speeding motorbikes, shootings etc. It was scary, thrilling and exciting all at the same time. So my advice is do something that challenges you a bit.
Follow us on Twitter @NewsDayZimbabwe
Related Topics