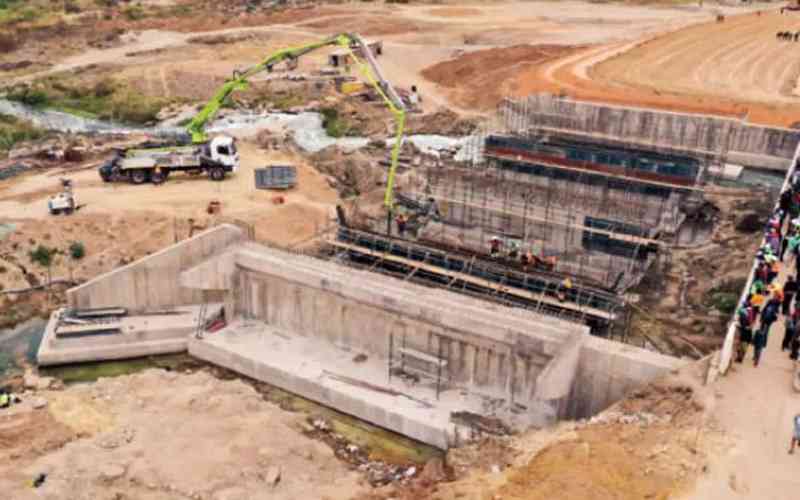 ZIMBABWE has debt in arrears which are attracting interest and penalties despite government efforts to make token payments to creditors.
Treasury debt figures show that as of the end of September 2022, the total debt stock stood at about US$17,6 billion inclusive of US$6,32 billion in arrears and penalties.
Zimbabwe's public debt is rising at a time when the global financial markets are tightening as major central banks declare war on inflation.
Consequently, the rising interest rates will exert enormous pressure on borrowing and debt servicing costs.
The debt burden will probably plunge Zimbabwe into debt default, thus forcing the nation to use its minerals for loan repayment.
This happened when government mortgaged its gold and nickel to pay the US$226 million Trafigura fuel debt.
With the Mbudzi interchange financier already in the mining sector, government may be tempted to offer mining concessions to settle its loan at maturity.
This promotes unsustainable mining activities which disproportionately affect mining host communities through forced displacements and invasion of farm and communal lands.
Zimbabwe's current public debt standing (US$17,6 billion) is unsustainable.
The thorn in the flesh, however, is that citizens are unaware of who borrowed what and for what use.
There is need for an audit to ascertain where the money went and where it is illegitimate, the responsible be made to account.
There is growing impunity in debt contraction shown by sidestepping Parliament's right to oversee the activities of the Executive.
This upset of democratic checks and balances has a cost in monetary terms and lived livelihood realities of citizens.
Parliament should diligently increase its oversight role on behalf of citizens, starting by taking punitive measures against ministries/ ministers sidelining this necessary constitutional dictate.
Government's track record on public deals is worrisome and causes serious losses to the fiscus.
Mandatory value for money audits should be conducted on all projects, especially the "mega deals". - Zimbabwe Coalition on Debt and Development
Public must stop disseminating wrong info
THE Environmental Management Agency (Ema) would like to correct a notion that it licences operation of any generator above 5kVA, which has caused unnecessary panic among the public, especially those using generators at household level or for domestic purposes.
As a matter of fact, section 64 of the Environmental Management Act (Chapter 20:27) clearly stipulates that, "No owner or operator of a trade or any establishment shall emit a substance or energy which causes or is likely to cause air pollution without an emission licence", thus clearly indicating that this is an operation at commercial level or for industrial use.
The appliance of operation is further buttressed under Statutory Instrument 72 of 2009 (Environmental Management [Atmospheric Pollution Control] Regulations, 2009), where an appliance means any stationary fuel-burning appliance or apparatus which is capable of consuming more than five kilogrammes per hour of fuel or other combustible matter, whether such fuel or combustible matter is in a solid, liquid or gaseous state.
In this case, a generator becomes the appliance and if it is consuming more than 5kg per hour of fuel, and being used for commercial purposes or industrial use, then it must be licensed by the agency.
On the other hand, the law clarifies that the appliance, and in this case generators, are defined on fuel consumption basis and NOT on power basis that the public has been made to understand.
On that note, the agency wants to implore the public to always look at the brighter side of this piece of legislative narrative, which seeks to prevent air pollution and ensure the public enjoys access to clean environment (air), which is not harmful to health as enshrined in the Constitution of Zimbabwe and the Environmental Management Act.
Also, prevention of air pollution dovetails with the fight against climate change, where as a country we want to achieve our nationally-determined contribution 40% per capita emissions reduction across all sectors of the economy below the projected business as usual scenario by 2030.
May those who have been found on the wrong side of the law desist from causing public panic by disseminating incorrect information, and we urge the public to engage the agency through its various platforms, including its website www.ema.co.zw, when not in the clear about certain environmental law implications.
The agency remains committed to fulfilling its constitutional mandate to provide for the sustainable management of natural resources and protection of the environment; the prevention of pollution and environmental degradation; with stakeholder participation.
The agency works with the people, for the people and through the people; and together protecting the environment. - Amkela Sidange, Ema environmental education and publicity manager
No to borehole charges, generator licensing
MR President, you saved the lives of Zimbabweans during the COVID-19. You did everything you could to make sure that Zimbabweans outlived the pandemic. We now have another crisis that needs your leadership Sir.
The freedom fighters went to war to liberate the people of Zimbabwe. Are the people liberated when they live in a country where the citizens are punished for drilling boreholes so that they have access to water?
Mr President, you identified the need for people to have access to water and you have launched the "Borehole Drilling Scheme", which is a very popular scheme with the citizens.
The Zimbabwe National Water Authority (Zinwa) and other water authorities are on a nationwide programme demanding payments for borehole permits and other payments.
I would like to advise you Mr President that all the old and new households do not even have a single under pipe that is required to provide water to the residents.
This is a national emergency and a national disaster that needs your full attention.
Our people cannot be punished for a service that should be provided by local authorities and government.
Surely, how do you expect the citizens of this country to survive without water and to punish them by asking for payment in United States dollars is travesty of justice at its worst.
In Zimbabwe, almost half of the population has no access to safe water and such people do not have access to proper ablution facilities.
Citizens have always faced water crises and an outbreak of the deadly cholera is always lingering.
It is the role of Zimbabwe's central government and the local authorities to ensure that every resident has access to clean water and that Zinwa visits areas that have piped water and demand payment from the residents, instead of demanding payments from the local authority that is not providing residents water.
Government should scrap these unnecessary water charges and demand that all local authorities provide piped water to residents.
And in areas where they do not provide water and the local authorities should not charge residents a penny.
To make matters worse, Your Excellency it is now public knowledge that the citizens of Zimbabwe are required to licence their generators and are being fined for operating a generator without a licence.
This is a country that is struggling to provide electricity to its citizens. Why should citizens be punished for institutional failure?
Surely a leader at heart is there to protect their citizens. This is the time we should immediately introduce statutory instruments that protect citizens from exploitation and implement policies that were introduced during the COVID-19 pandemic.
Once again Mr President, please show that you care about our well-being and scrap these laws using your Executive powers and empower the people of Zimbabwe so that they can survive. - Jacob Kudzayi Mutisi
Related Topics