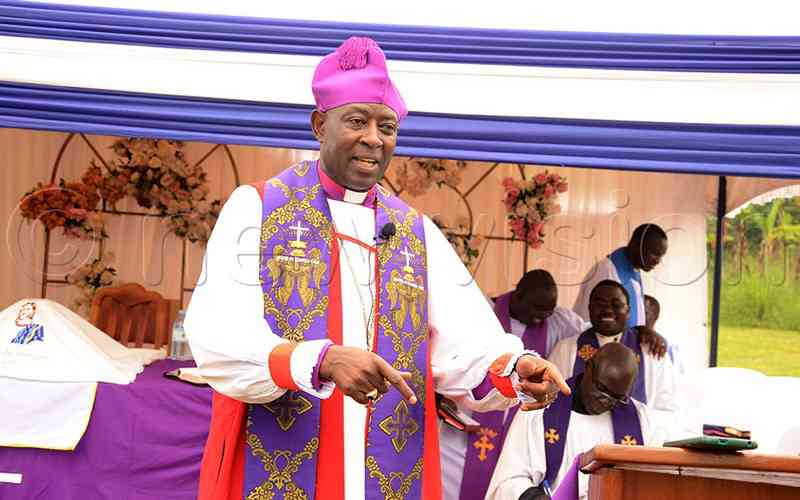 Uganda's Anglican archbishop is stuck with prizes meant for women who wed when still virgins, state-owned New Vision website quotes him as saying.
Archbishop Stephen Kaziimba Mugalu said the initiative focused on women as men's virginity was difficult to prove.
It includes a "big sum of money" which has never been won, the website reports.
A group of women, members of Mothers Union, was to verify eventual winners.
"This is the only project I have ever started with cash prizes, but failed to find one to take the cash," he is quoted as saying over the weekend.
He said the initiative was inspired by Mary the mother of Jesus who Christians believe was made pregnant miraculously by God while she was still a virgin.
Related Topics