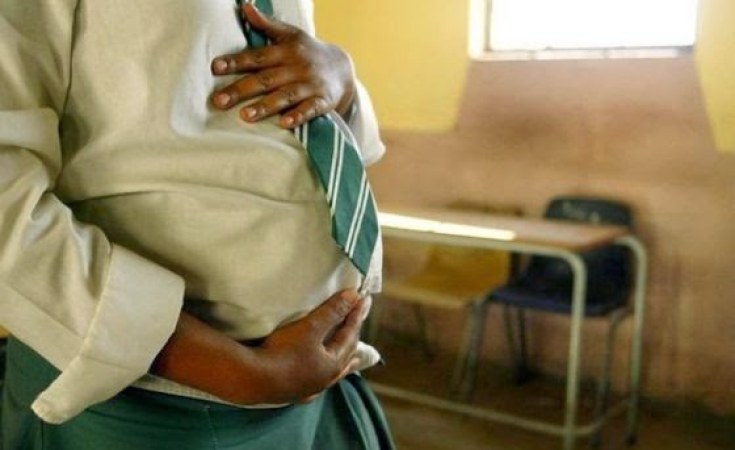 BY MOSES MUGUGUNYEKI
Countries in East and Southern Africa have reactivated their campaign against early and unintended pregnancies following the introduction of a regional radio drama series titled Let's Talk.
Three years ago, a campaign dubbed Let's Talk EUP [early and unintended pregnancy] was launched in 21 countries in East and Southern Africa, Zimbabwe included, with the aim of advocating for action to eliminate EUP at both regional and national levels through to the grassroots.
The "reactivation" of the EUP campaign comes on the backdrop of an increase in the number of early and unintended pregnancies in East and Southern Africa.
According to UNFPA, the East and Southern Africa region has one of the highest adolescent fertility rates in the world, at 102 per 1 000 live births.
Many of these early pregnancies are not planned, as evidenced by the high rate of unintended pregnancy in Africa at 89 per 1 000 overall.
Furthermore, East Africa accounts for 112 per 1 000 live births, resulting in an estimated 21,6 million unintended pregnancies per year.
Adolescents are more likely to have physical complications during their pregnancies, especially from unsafe abortion and more likely to become young mothers a second time.
They also face rejection from their peers and are more likely to drop out of school and face isolation from their communities.
The radio drama was made possible through support from UNESCO, UNFPA, SAfAids and Save the Children.
Speaking at the launch of the Let's Talk radio drama series on Thursday, Eswatini deputy Prime Minister Themba Nhlanganiso Masuku said the radio drama and the Let's Talk EUP campaign in general were critical in addressing the challenges that adolescent boys and girls face.
"The radio drama is important in that it helps us share the appropriate information on sexuality with our children," he said.
"The drama demystifies the myths around sexuality teachings which many think are about teaching our children about sex.
"When young people fell pregnant, it is traumatising and they may  think of abortion which might lead to maternal mortality."
Masuku said early and unintended pregnancy might also affect the boy child who at times mulls at dropping out of school and find employment to fend for his family.
The Eswatini deputy prime minister said there were high chances that those involved were at risk of contracting HIV and sexually-transmitted diseases.
Renata Tallarico, UNFPA East and Southern Africa safeguard young people programme regional coordinator said it was critical to involve men in curbing early and intended pregnancies.
"It is critical to engage men and boys in meaningful conversations about sex and girl rights," Tallarico said.
"Let's empower the youth today to make health choices tomorrow."
Tallarico said the drama series brings to the fore issues to do with comprehensive sexuality education which UNFPA, UNESCO and other partners were advocating for in the region.
UNESCO in a statement said the radio drama series addresses issues related to sexual and reproductive health and rights (SRH) information, modern contraceptive use, early onset of sexual activity, violence against women and improving young people's access to SRH services.
The Let's Talk radio drama series follows two aspirational and dynamic 16-year-old girls, Lulu and Tendo, as they navigate the ups and downs of school, young love and life in the fictional community of Riverblock alongside their parents, teachers and religious leaders.
They grapple with an unintended pregnancy while balancing their education and planning their future.
The 13-part radio drama series is available in English, French, Portuguese and Swahili.
"The series amplifies the Let's Talk EUP campaign messages by showcasing the importance of providing timely comprehensive sexuality education for in and out of school adolescents and youth," UNESCO said in a statement.