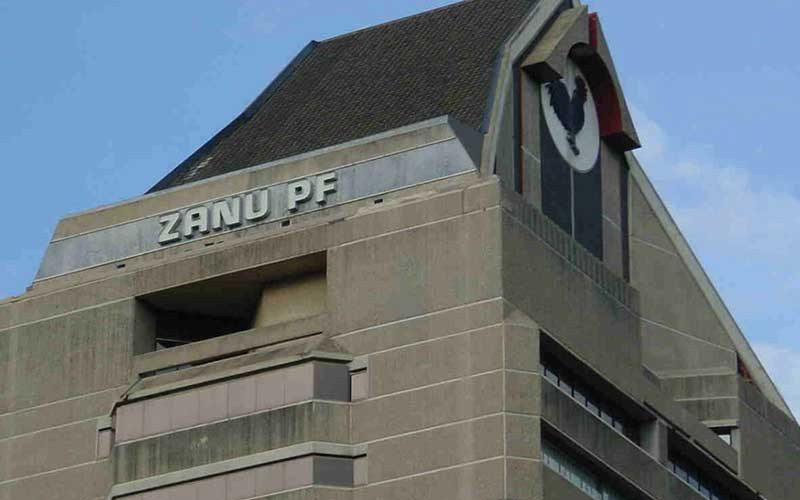 SO the ruling Zanu PF party has decided to throw caution to the wind and further divide the country's media by labelling some among us as "fiction writers" not worth entertaining.
NewsDay has particularly been singled out by the ruling party as a publication with a serious penchant to "write fiction" regarding Zanu PF issues, prompting the revolutionary party to bar the daily paper from covering its elective congress taking place this week in Harare.
This is what the Zanu PF spokesperson Christopher Mutsvangwa said: ''For your own information we have not refused anyone registration expect for one particular publication (NewsDay) which we feel prefers to write fiction rather than to follow events in the party, if we invite them they will also write fiction… So this is where we are even the Voice of America will be there and even foreign correspondents, we have no problem with critical journalism, but we don't tolerate invented stories when we have Press conferences. We also need to be criticised but not on fictions stories."
Zanu PF information director Tafadzwa Mugwadi also buttressed the point saying: "The matter was an issue in the politburo. When this is discussed in the politburo, then it's a serious issue and a cause for concern, l think this is the time for the publication to reflect."
Indeed, as NewsDay — as we reflect and continue to reflect on the issue — we wish to, however, point out that this is a very sad and unfortunate situation in the short history of the second republic.
A NewsDay we would like to categorically point out that we shall not be cowed into not speaking truth to power by intimidation in any guise, which we strongly feel is the case concerning this issue.
As we reflect, as NewsDay, we wish to drive home the point that we are mere gatekeepers of national interests and will not shut up simply because someone believes we are being unfair and biased against them and what we write about them is "fiction".
We would like to also remind Zanu PF that by barring us from its programming it now stands accused of turning us into the "fiction writers" it is unjustly labelling us.
We believe we are entitled — under the country's supreme law, the Constitution — to do what we are doing and we shall not stop writing about the party whether we are physically present or not at its functions. In fact, if this is some form of punishment for the "fiction writing" transgression, then we are afraid to say this is a very poor attempt.
As we reflect, as NewsDay, we humbly wish to impress upon the ruling party that it would be in its best interest to engage us instead of resorting to killing a fly using a sledge hammer because from where we stand, it would be beneficial for both sides if the "fiction stories" were clearly pointed out.
We, therefore, wish to highlight to Zanu PF that the stance it has taken is akin to burying its head in the sand like some fabled old ostrich, yet its whole butt is sticking out like a sore thumb. In other words, what it has done will not solve anything, but make us even worse "fiction writers".
As we reflect, as NewsDay, we wish to maintain that, being purveyors of news for everyday people, we continue to stand by that truth and our jury on how we are faring on this mandate is the everyday people out there. And the day they unanimously come up with the verdict that we are, indeed, fiction writers, we will again stop and reflect.
Related Topics