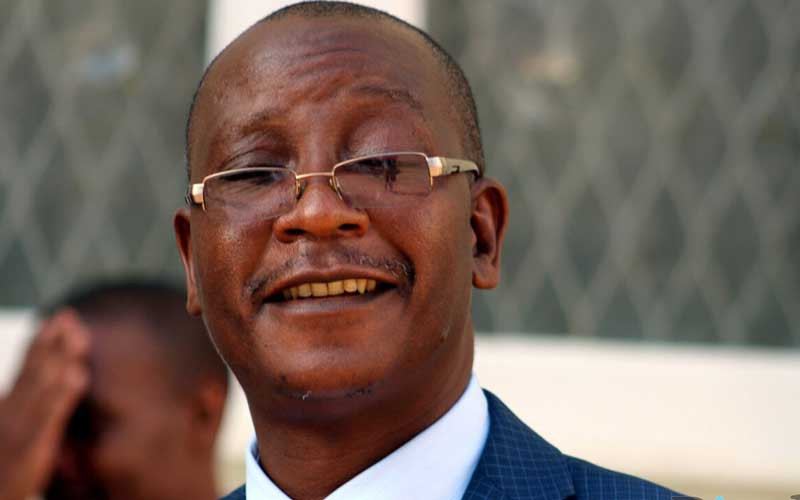 THIS week, Justice minister Ziyambai Ziyambi, in his capacity as leader of government business in the National Assembly and responding to Members of Parliament's concerns about the country's rolling power outages, told us that equipment at the country's major power plants — Hwange and Kariba — is now obsolete.
Ziyambi said the country's antiquated electricity power generation plants – that also include those in Bulawayo, Kwekwe and Harare — were now failing to cope with rising demand from new industries coming on stream.
"The power plants are now antiquated. We need to replace them. We have gone for long with power plants that have outlived their life spans and we are replacing them. New industries are coming up and the demand for power has increased and so the demand for power has increased. The power we are now spending in 2022 is far much more than what we used to spend in 2018 as several companies are now operational," Ziyambi told the concerned legislators.
The minister's explanation may sound plausible, but those who have cared to monitor Zimbabwe's general economic progression since independence in 1980, can attest that the country's current power crisis simply points to poor planning on the part of government.
To highlight this point, one does not need to go all the way to 1980 when Zimbabwe gained its independence. One simply needs to analyse what has happened ever since the so-called "new dispensation" came on stream in 2017.
The "new Dispensation", led by President Emmerson Mnangagwa, landed with a bang and fired up by the rallying call: Zimbabwe is open for business. So, one would have expected that — because the new regime was geared for new and robust development — it would have immediately started sorting out such key enablers such as electricity to meet demand from this anticipated flood of new developments.
And typical of a bad workman who blames his tools, Mnangagwa's government is now blaming the archaic power generation equipment and the new industries for a problem they should have anticipated and planned for when they promised us that they would turn this country into an upper middle-income economy by 2030.
As we see it, that promise now appears more of a hoax given that Zimbabwe is fast returning to the medieval dark ages in real sense.
That Ziyambi and his colleagues in government have all this while been aware that Zimbabwe has "gone for long with power plants that have outlived their life spans and we are replacing them", is a damning indictment to their leadership capabilities.
We really keep wondering how long it will take these guys to replace these aged plants because for the past four decades we have been told that there are refurbishments at the major generation plants at Kariba and Hwange, where we now hear the situation has turned for the worst. The Hwange plant is now barely able to generate a single megawatt.
What kind of refurbishments are these that keep gobbling billions of dollars while the country perennially experiences worsening power challenges? These refurbishments now sound more like feeding troughs for some people.
In March 2018 the country welcomed an additional two generation units, each with a 150-megawatt (MW) capacity at Kariba South Power Station. For donkey's years we have been told that the 920MW Hwange coal-fired power station was being expanded into a 1 520MW capacity monster. Then there is the fabled Batoka Gorge hydroelectric power project that is, unfortunately, turning into a fairy tale. Then there are the countless independent power producers who have been given licences, but producing next to nothing. This is mostly because while Zimbabwe is paying million in United States dollars to import power from Mozambique, South Africa and Zambia, it insists on paying the IPPs in RTGS to all but cripple their operations.
All these scenarios make us laughing stalks and a joke of a people.
The country's power crisis is largely self-inflicted because of poor planning, lack of foresight and lack of appreciation of the gravity of the issue by those who have been entrusted with leading development of the country.
Related Topics