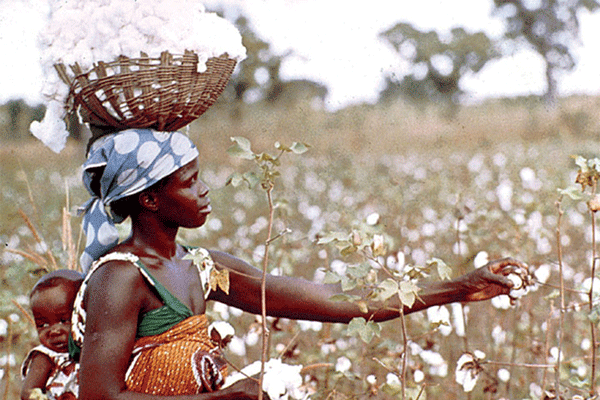 BY AMOS BATISAYI COMMUNAL farmers in Gokwe South are sharing success stories after receiving support from an empowerment project supported by the European Union (EU).
The four-year Agricultural Business Centre (ABC), seeks to capacitate the communal farmers to identify value chains with income generating projects and is implemented by Welthungerhilfe and Empretec Zimbabwe.
Brenda Murevachimwe, one of the beneficiaries, says the ABC project helped her to start a thriving poultry business.
"Before I was trained by the ABC project, I was struggling to put food on the table," Murevachimwe said.
"We struggled to take care of our family, but thanks to the entrepreneurial training workshops that were facilitated by ABC, I have started a successful poultry business.
"On average, I am making a profit of not less than US$500 per month."
Cyprian Mloyi, another beneficiary has ventured into horticulture farming after receiving ntrepreneurship training.
"The entrepreneurship training offered me the opportunity to start a horticulture business taking advantage of the proximity of my residence to Gokwe town," Mloyi said.
"I am currently specialising in garlic, cabbages, tomatoes, onions and green vegetables."
Murevachimwe and Mloyi are among a number of youth under the ABC project who are now proud owners of assets such as hatchery incubators, grinding mills, farm equipment and oil pressing machines among others.
"Trained youths now run their businesses more professionally and are confident to negotiate and conclude business deals," said Martha Nyabadza, ABC economic development officer.
"This is important particularly for the young women who normally find it difficult to negotiate business deals and lack confidence to approach authority for assistance or support."
ABC is also promoting climate smart agriculture through production of drought-resilient crops to counter the effects of climate change.
Nyabadza said beneficiaries are now better organised as groups, and enjoy economies of scale.
ABC is also facilitating market linkages through securing profitable commercial contracts for agricultural produce as well as through value addition and directly buying the produce from the farmers.
Thomas Heyland, Welthungerhilfe head of project for the ABC said the ABC was helping farmers "to pool their commercial activities under the joint leadership of smallholders, private industry and local government.
"We have identified and pursued new inclusive agribusiness opportunities that increase the incomes of growing numbers of participating farmers, create on and off-farm income generating activities for young women and men while at the same time supporting the broader local economy," Heyland said.
For 2021-2022 farming season, ABC contracted more than 5000 small holder farmers on identified value chains such as sunflower, nyimo, and cowpeas.
Mkululwa Sithole, the secretary of the Farmers in Action Cooperative Society (FIAC) said they were working with ABC on the development of various value chains in Gokwe South.
"As FIAC, we have 4300 farmers that are registered with us and we are working on expanding the number to 7000 by end of November 2022," Sithole said.
"We have established a key strategic alliance with ABC and we have been empowered through the project and the social enterprise."
Related Topics