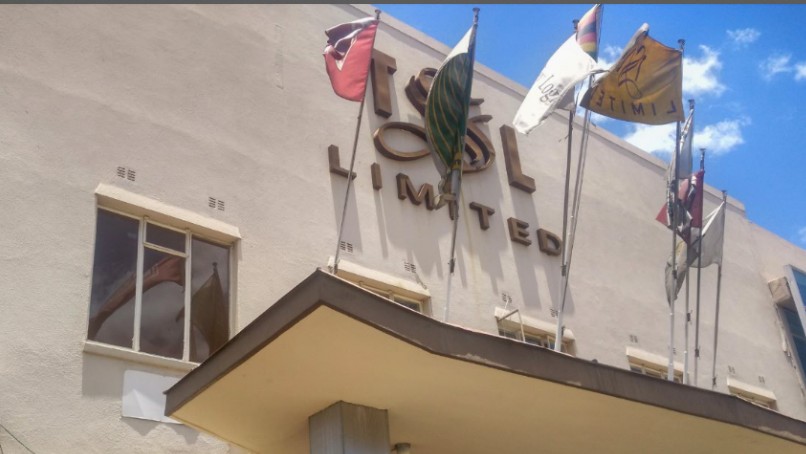 BY TATIRA ZWINOIRA DIVERSIFIED agro industrial firm, TSL Limited, took a 19,27% knock on  its profits after tax for the six months ended April 30, 2022 owing to tax hikes and financial costs of nearly 56% and 55,41%, respectively.
The firm, which has interests in tobacco and agro chemicals, had posted $918 million profit after tax during the comparative period in 2021.
TSL chairman Anthony Mandiwanza said on Friday the firm came under pressure from Zimbabwe's constrained environment highlighted by hyperinflation currency depreciation.
"The operating environment remains hyperinflationary with significant increases in the price of fuel and other basic commodities being witnessed," Mandiwanza said, sharing results for the period with investors.
"Widely reported backlogs on the foreign currency auction system have resulted in cash flow strain for both foreign and local currency for most businesses," he said.
"The impact of the real increases in operating costs owing to the operating environment cannot be ignored.
"However, the group continues to take stringent measures to contain costs through investment in technology, manufacturing and exploiting operational efficiencies.
"As of 30 April 2022, the tobacco marketing season had run for one month, and the peak of the season is expected in the group's third quarter."
The increase in tax was due to a deferred tax charge of $177, 75 million.
TSL recorded an interest payable on borrowings of $159,2 million in the period under review, up from a 2020 comparative of $102,43 million.
Mandiwanza said the group's financial position remained solid.
Total assets grew slightly to $14,55 billion in the period under review, from a 2021 comparative of $14,28 billion.
"Local borrowings have been increased during the period to fund strategic initiatives. Interest cover remains adequate," he said.
"Positive cash flows were generated from operations in the period and reinvested in the business and used to pay dividends to shareholders."
Revenue for the period increased by 5% to $3,06 billion, from $2,92 billion during the same period in 2021.
TSL's flagship operation, Tobacco Sales Floor (TSF) handled 6,5 million kilogrammes in the period, 12% below the comparative period after a slow start to the season.
Volumes at its chemical subsidiary, Agricura were also depressed due to the erratic outturn of the summer cropping season.
Commercial maize, seed maize and soya bean yields are expected to be satisfactory.
"Volumes in the logistics business have been mixed. Tobacco handling volumes were 27% behind prior year due to a slow start to the tobacco season but are expected to improve as the tobacco marketing season progresses.
"BAK Logistics continues to handle and facilitate the movement of tobacco from decentralised tobacco floors to processors in Harare," Mandiwanza said.
"General cargo volumes and freight clearing entries were 24% and 2% below prior year, respectively.
"There has been a sizeable increase in volumes handled through the ports division owing to the satisfactory progress being made in running a monthly train from Maputo to Harare through Bak Logistics partnership with Unitrans and DP World."
He said this area was expected to contribute significantly to the business as the rail operations are scaled up.
"Premier Forklift division recorded a 4% volume growth from new customers that have been signed up," Mandiwanza said.
However, its car rental firm, Avis, saw its rental days being 75% ahead of comparative period due to the relaxation of lockdown measures and subsequent improvement of international travel.
Related Topics