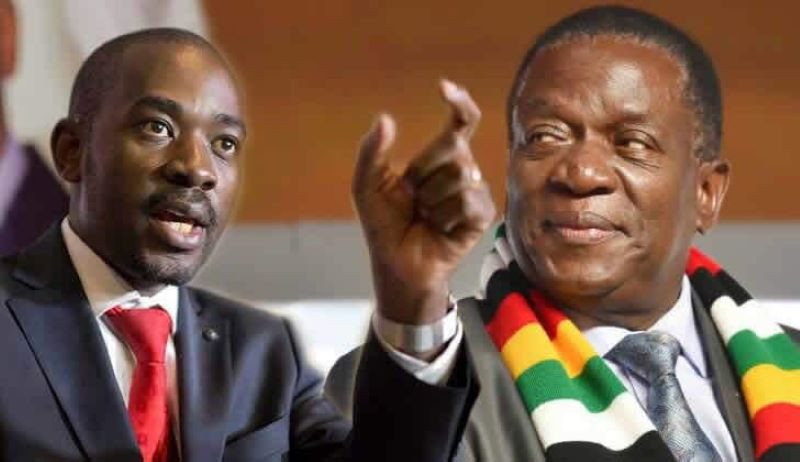 RESEARCH firm Fincent Securities says the prolonged absence of a solution for the debt issue, exacerbated by a contentious election, will impede Zimbabwe's capacity to secure fresh funding from international financial institutions.
Zimbabwe has a public debt overhang estimated at over US$18 billion, according to Treasury's 2022 Annual Debt Bulletin.
Zimbabwe was required to hold free and fair elections on August 23-24 as part of the debt restructuring strategy.
But several observer groups, including the Southern African Development Community, the African Union, Commonwealth, European Union, and the United States, dismissed the elections as not credible, and the results illegitimate.
The Zimbabwe Electoral Commission declared President Emmerson Mnangagwa victorious with 52,6% of the vote, while his closest rival Nelson Chamisa had 44%.
"Zimbabwe has had disputed election results before and in all cases the standoffs had a huge negative impact on the economy," Fincent said in its Zimbabwe post-election report.
"There is a big risk that the current dispute, if not managed well, will also hamstring the economy as more time is spent on bickering, accusations and counter-accusations.
"The legitimacy question will always hang around the neck of the victorious party in such a way that can potentially scare investors.
"A lot will depend on what the main protagonists, Zanu-PF and CCC will do.
"If both sides dig in, then the economy will struggle to reach its full potential. A compromise from each side could be necessary to give the economy a chance."
The report noted that Zimbabwe's balance of payments situation has deteriorated due to sanctions, which has restricted its access to international credit.
"Zimbabwe's efforts towards re-engagement and debt resolution with international creditors, including the Bretton Woods institutions, face uncertainty following recent elections," it said.
"Concerns over political tension and potential instability have raised questions about the country's ability to meet the stringent conditions set by creditors.
"These conditions include holding free and fair elections, a prerequisite for improving relations and resolving debt."
With external debt totalling US$12,8 billion, including significant amounts owed to institutions like the World Bank, African Development Bank, and the European Investment Bank, Zimbabwe's credit rating has plummeted, restricting its access to global capital markets.
"The impasse in the agreement's approval stems from ongoing reviews of the electoral processes and outcomes by multilateral and bilateral institutions.
"The results and processes leading to the elections have left key stakeholders, notably the EU, unsatisfied possibly complicating future negotiations for arrears clearance and debt resolution."
The research firm said failure to reach a debt resolution agreement with international creditors could perpetuate economic challenges, limit growth prospects, and hinder Zimbabwe's ability to attract investment and trade opportunities.
Related Topics