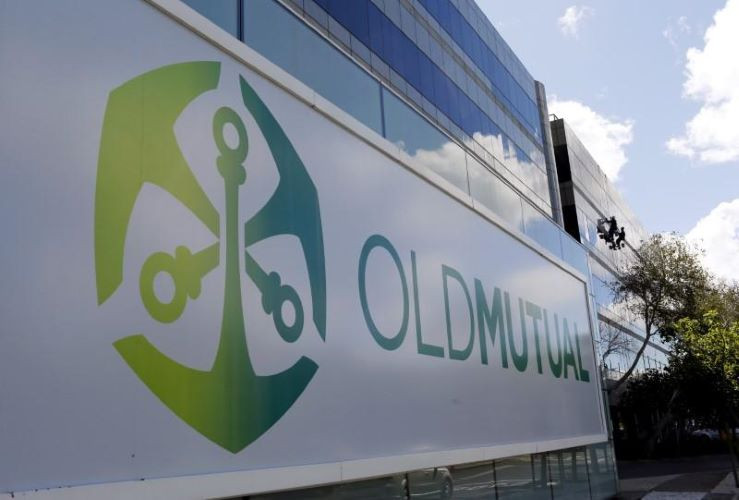 Old Mutual Zimbabwe Limited (OMZL) says foreign currency earnings accounted for about 40% of the total income in the half-year period ended June 30, 2023, owing to forex gains from its banking and general insurance business.
During the period under review, OMZL's revenue rose by 524,61% to ZW$1,27 trillion.
The increase in revenue was boosted by the Zimbabwe dollar having lost value significantly against the greenback.
At the presentation of OMZL's half year results, the firm's group chief financial officer Nyarai Takuranazvo Tsungayi Mudekunye said the total revenue of between 30% and 40% was foreign currency.
This percentage translates to between ZW$382,67 billion and ZW$510,23 billion respectively.
"The proportion of revenue in USD is in the region of between 30% and 40%. The key drivers behind that are CABS, the general insurance business, as well as the microfinance business just in terms of the weighting of US dollar revenue per total," Mudekunye said, in response to questions from Standardbusiness.
However, he said the depreciation of the local currency caused a lot of the group's expenses to more than double to ZW$613,56 billion from a 2022 comparative of ZW$301,83 billion.
"This has significantly been mitigated by two things. Number one, we are increasingly generating revenues particularly in the banking business and general insurance business in US dollars meaning that there is a matching of the behaviours of the revenue line and the expense line," Mudekunye said.
CABS, the banking subsidiary of OMZL, during the period under review recorded a net surplus of ZW$428,82 billion against ZW$5,59 billion that was achieved in the prior period.
The increase was mainly attributable to a foreign exchange gain of ZW$375,80 billion because of increased forex deposits which compensated for a monetary loss amounting to ZW$82,02 billion.
OMZL revenue comprises income from insurance contracts and investment contracts with a discretionary participation feature, fee income from investment management contracts, commission income, banking interest income, fees, and commission.
Other sources are non-banking interest income, dividend income, investment income, and fees for administration and management of policyholder funds.
The increase in revenue and a ZW$3, 28 trillion uptick in the total fair value gains and losses recognised in income led to OMZL overturning its loss making position during the period.
The firm registered a profit after tax of ZW$628,96 billion at the end of June, from a net loss of ZWL103,18 billion over the comparative 2022 period.
Going forward, OMZL is set to explore investment solutions that provide real value for its clients and shareholders into the long-term future to unlock more foreign currency earnings.
Mudekunye said the firm had always looked to invest in real assets.
"We have significant exposure to equities, particularly, listed equities, and properties. That translates itself in some of the investment returns we have been able to generate meaning that, overall, notwithstanding the pressure on the cost base, the result has been a net positive," he said.
OMZL representative Davis, representing Old Mutual Investment Group Zimbabwe (Private) Limited managing director and chief investment officer of Marjorie Mayida, explained some of the investment focus areas.
"So, in terms of investment, the focus areas for us are agriculture, renewable energy, and manufacturing but the focus that we have is largely for exporting businesses which are able to generate US dollars. These are the main focus areas in the alternative investment space," he said.
Old Mutual Investment Group Zimbabwe (Private) Limited is the investment arm of OMZL.
OMZL group chief executive officer Samuel Matsekete said at least US$13,7 million had been poured into alternative investment assets.
"We continued to channel investments into renewable energy projects, the agriculture sector, mining value chain and the manufacturing and distribution industry," he said.
"We invested US$13,7 million into ongoing projects in alternative investment assets during the first half of the year.
"Our relationships with regional and international lending institutions continue to strengthen, with the goal to mobilise funds that would complement local funds to support key sectors of the economy through investment and lending products.
"We also participated in a syndicated facility through a regional lending partner for US$10 million channelled towards the energy sector."
The uptick in the total fair value gains and losses recognised in income helped raise total investment returns to ZW$3,44 trillion during the half year ended June 30, 2023.
This was a significant increase from a 2022 comparative of ZW$122,26 billion.
Related Topics