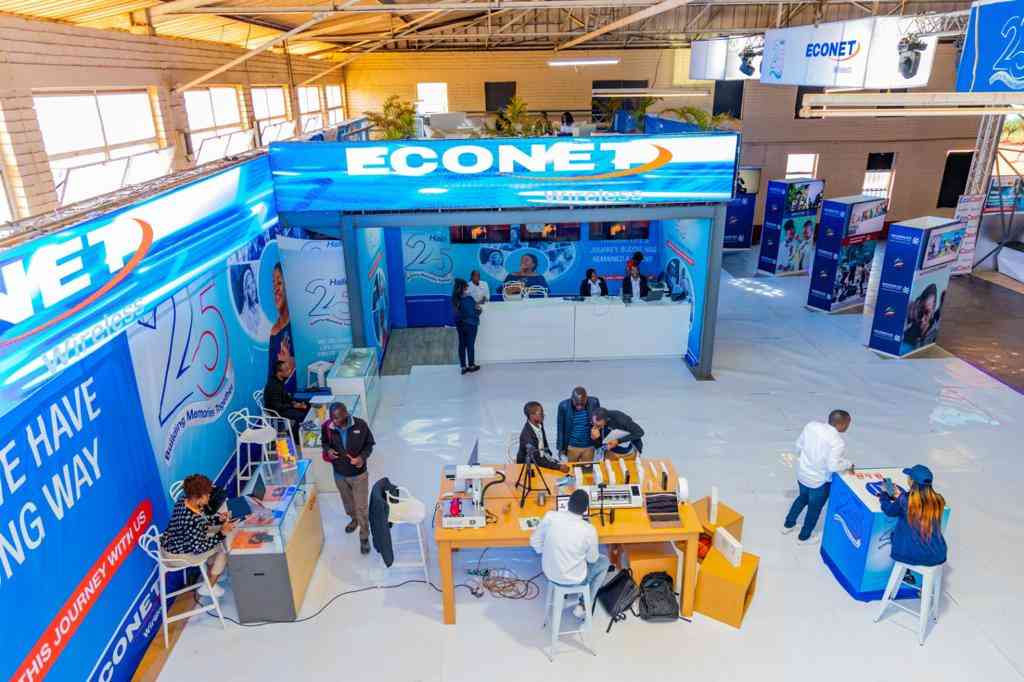 The Zimbabwe Agricultural Show this week got into full swing, with Econet Wireless Zimbabwe's exhibition stand quickly grabbing the limelight with its eye-catching design and an array of products and innovative services on display.
The leading telecommunications and technology company's stand, located at the centre of the exhibition grounds, has a unique design that instantly sets it apart, reflecting Econet's commitment and drive for excellence and customer centricity.
An Econet spokesperson said the company's double-deck stand showcases Econet's latest transformative technology, products and services.
"We are happy to be at the Zimbabwe Agricultural Show, showcasing our technologies, products and services, and allowing our customers and the public to directly engage with, and having them experience our services first hand," he said.
"We are also taking the opportunity to continue building memories together with our customers, this being our 25th anniversary year."
Econet – which was founded it Group Chairman and Pan-African businessman Strive Masiyiwa and commenced commercial operations on July 10, 1998 – is this year celebrating its 25th anniversary under the theme "Hallo 25. Building Memories Together."
The company spokesman said the celebrations were continuing, with lots of give aways and prizes yet to be given away to lucky customers at the Show.
The 113th edition of the Zimbabwe Agricultural Show started on Monday and ends on Saturday.
This year's event is running under the theme: "Sustained growth. Adaptation. Productivity and Linkages." It has attracted over 500 exhibitors from various countries, including the Democratic Republic of Congo (DRC), the European Union, China, South Africa, Malawi, Zambia, and China among others.
Related Topics