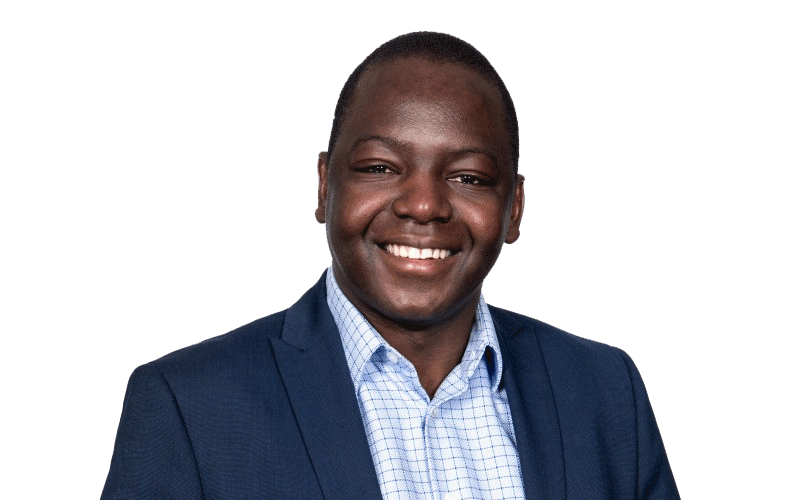 Zimbabwe needs to get pension funds working again to achieve economic growth with evidence showing a strong nexus between performance of the sector and economic growth, experts have said.
The pensions sector is facing a myriad of challenges, which have made it difficult for it to function smoothly.
It has also been a victim of hyperinflation as well as currency change issues whose impact has left the sector struggling with confidence issues.
Recently, pension funds, which traditionally fund most of the country's development projects, alluded to the fact that they no longer have money to fund projects of a big magnitude.
Pension funds lubricate the economy through investing in various sectors such as infrastructure, property, stocks and many others. The world over, they are the biggest institutional investors.
An actuary expert Tapiwa Maswera said the country's economy was not functioning properly because the pension sector was not delivering.
"If we had working pensions funds, Zimbabwe wouldn't be sitting where we are right now," he said.
"If you look at most countries their economies are being driven by pension funds," he said.
"Essentially, the fabric must work for the economy to work.
"When we finally think of developing our country, we need to think of how to get pension funds working as well as insurance companies.
"Our biggest problem by far is that we have lost institutional investment capacity."
Maswera said while non-performance of the economy had been blamed on issues like corruption, it was in fact incompetence.
"If pension funds were really working, we would not be having corruption because pension funds get everything working and deliver money in every sector," he said.
"The world over, pension funds are not delivering, but Zimbabwe is worse because of our hyperinflationary issues.
"But the point still remains that, for the economy to work properly, the sectors of the economy must also work properly.
"If people opt out of pension funds, there will be no activity in the economy.
"It is pension funds that put money in the companies to create jobs, it's them that invest in almost everything, thus if they stop doing that we have a situation where everyone wants to buy a house and the tenant forgetting that your tenant will also retire."
Maswera said the country needed to be serious about understanding the economy and how each sector plays its role in economic growth.
Economic analyst Victor Bhoroma said pension funds were a constant source of capital for the private sector and investment funds for key sectors of the economy such as banking, real estate, insurance and other securities.
Bhoroma said a thriving pension scheme and stability provide a cheap source of local funding for business growth and infrastructure development.
"By their very nature pension funds are patient capital," he said.
"They reduce dependents on offshore borrowing, exposure to external debts and so on.
"If we have a vibrant and stable pension sector it can be able to contribute as a local source of capital that can go into development projects.
"It is important to have a thriving pension sector because if you look at the challenges we have right now, they are problems to do with capital where everyone is looking at how to bring in new business but they do not have the capital."
Bhoroma, however, said it was a difficult task to restore the pension sector in Zimbabwe for the reasons that include confidence from pension providers themselves, adding that a lot of pensioners were wallowing in poverty as they did not have meaningful returns in pensions they have contributed to over the years.
"The constant changes in terms of currency do not bode well for the pension sector and the policy environment itself," he said.
" If you look at positive interest rates that are above inflation rate, they are very key because when the private sector borrows, they have to maintain value and it also has to be lucrative for the pension fund to lend.
"So, interest rates and foreign exchange market are key but are affected by constant changes in monetary policy. It is difficult to have stability in the pension sector before we have stability at the central bank."
However, Zimbabwe Association of Pension Funds chairperson Patience Dhliwayo said given that pension funds were long term investment vehicles, it would be ideal if their operations and investment activities were immunised against short-term economic instabilities, perhaps through creation of specialised instruments.
For example, she said, United States dollar-backed guaranteed bonds would be ideal in the current environment where the local currency is unstable.
Dhliwayo said economic growth could lead to increased investment opportunities in various sectors, which can positively affect the performance of pension funds.
"A growing economy can offer higher returns on investments leading to potential growth in the value of pension fund assets. Economic growth often results in increased job opportunities and higher wages which can lead to higher pension contributions to pension funds by both employers and employees," he said.
"A growing economy can bolster the financial health of pension funds by increasing the inflow of contributions.
"Pension funds are expected to invest in a diverse range of assets, including stocks, bonds, real estate and prescribed assets which underpin infrastructure development.
"A well-diversified portfolio can potentially enhance returns."
She stated that economic growth can ensure long term stability in pension funds, ensuring the sector had sufficient assets to meet future obligations to retirees.
Related Topics