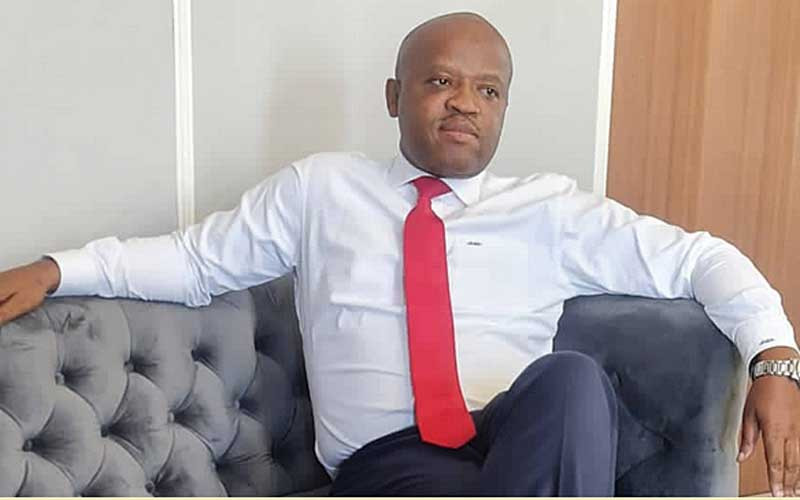 ZIMBABWE's fastest growing financial services outfit, Bard Santner Markets Inc, yesterday said it planned to expand to Victoria Falls, taking advantage of fresh opportunities that have emerged since the resort city became an offshore financial centre.
This move by the government was further bolstered by the opening of the Victoria Falls Stock Exchange (VFEX) in 2020, which has given companies an opportunity to raise capital in foreign currency.
Bard Santner deals in banking and finance advisory.
But it says its Victoria Falls operation will deal in offshore corporate services in order to tap into the growth potential of the city.
The firm was among organisers of last month's capital markets indaba in London, which sought to mobilise capital for Zimbabwe.
In a statement released yesterday, Tatenda Hungwe, who oversees the firm's wealth management unit, said it was crucial to position for Victoria Falls' growth.
"Corporate services are the backbone of any financial centre," Hungwe said.
"They provide the support structures that facilitate the functioning of the centre and enable the jurisdiction to flourish. Coming from the capital markets conference held in London last month, a key lesson from international financiers is the need to engage and explore to unlock capital and new opportunities.
"In other words, we must tell our own story; focusing on the opportunities which the country and ourselves can offer despite all the challenges we face, while building trust and confidence in our markets. The Victoria Falls Offshore Financial Centre, for instance, is a unique value proposition, and we see it evolving into a competitive and attractive cross-border investment platform. We have positioned ourselves to participate in the initiative. That is why we have established the Bard Santner Offshore Corporate Services as a strategic financial services partner in the Victoria Falls Offshore Financial Centre," Hungwe added.
Bard chairperson, Vinod Bussawah, added that the transformation taking place in Victoria Falls would be a major step towards bolstering Zimbabwe's capacity to attract capital.
"Demand for capital across Africa is constrained by undeveloped local financial markets and sometimes unstable political and economic environments that make global investors uncomfortable lending their money. From my experience in Mauritius, the development of the Victoria Falls Offshore Centre goes a long way to address some of those operational environment challenges to safeguard investment and ensure good returns," he said.
"The steps to becoming a full-fledged international centre are progressive. It is about having a robust regulatory and legal environment, instilling a culture of compliance, ensuring political stability, investment in infrastructure, ease of doing business and access to expertise. All this is transformative because it attracts long-term capital," he added.
Follow us on Twitter @NewsDayZimbabwe
Related Topics