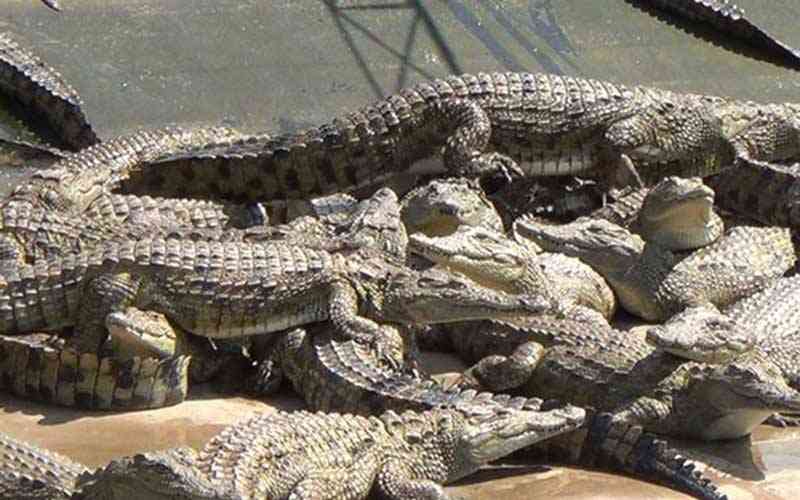 VICTORIA Falls Stock Exchange-listed crocodile breeder Padenga Holdings Limited (Padenga) has returned to profitability after recording a turnover of US$127,9 million for the full year 2022, an increase of 68% from the previous year.
In 2021, the group recorded a turnover of US$76,1 million.
The financial year which ended on December 31, 2022, according to Padenga chairperson Thembinkosi Sibanda, was characterised by several market and regulatory changes that required agile management.
In the second half of the year, global and domestic inflation rates slowed down as central banks increased interest rates to fight inflation, while the Zimbabwean dollar continued to depreciate against major currencies.
Sibanda said the improved group revenue performance was predominantly propelled by the first full year contribution from Eureka Mine in Guruve, which was commissioned in October 2021.
Resultantly, the group recorded an improved earnings before interest, taxes, depreciation and amortisation (EBITDA) of US$32,3 million for the year. The group realised a biological asset fair valuation gain of US$2,7 million mainly emanating from higher average skin prices forecast in financial year 2023 and an increased quantity of livestock on hand at the end of the current year.
A marginal reduction of 3% was recorded on interest expense for the group at US$9,97 million, largely attributable to restructuring of borrowings by the mining business.
"As a result of the revenue growth, cost containment measures and the swing from a loss to a gain in biological asset fair value, the group realised a profit before taxation from continuing operations of US$13 892 552 for the year compared to a loss before taxation of US$7 263 278 recorded in FY21," he said.
The group generated cash amounting to US$24,6 million from operating activities for the year. Cash generated amounted to US$24,6 million from operating activities for the year. The increase in cash generated was mainly due to improved revenue and efficiencies, Sibanda noted.
"The group has successfully returned to profitability and will continue to focus on volume growth and profitability. Management will continue to closely monitor and preserve shareholder value. Engagements with relevant regulatory authorities will remain a key focus area," he said.
Dallaglio posted a strong performance, recording a profit before tax of US$12,9 million in the period under review, compared to a loss of US$4,3 million in the prior comparable period.
Volumes achieved of 1 961 kilogrammes were 10% higher than volumes for the full year in 2021.
"This was attributable to the increased contribution from Eureka Mine, which had not yet been fully operational during the same period last year coupled with improved gold prices," he said.
Revenue for the Zimbabwean crocodile business reduced by 7% in comparison to prior year, as a result of the 17% decrease in the skin volumes partially offset by an improvement in the average realisation per skin.
The major capital project embarked on during the year under review was the refurbishment of the underground mine at Pickstone Peerless Mine in Chegutu. Phase one of the projects is scheduled to be completed in August 2023.
Installation of the phase three solar array to bring the solar plant operating capacity to a total of 1,2MW began during the last quarter of the financial year and will be completed during the first half of 2023.
"The group is on a drive to further reduce borrowings and the associated interest charges to sustainable levels. An area of key focus is operationalising Pickstone Peerless underground mining, where development works are at an advanced stage," he said.
"Completion of the project is expected in August 2023 after which commercial production will commence. This is poised to contribute significantly to the group's revenue and profits."
Sibanda said Eureka Mine continued to contribute significantly to volume growth and profitability. The crocodile farming division has undergone numerous challenges mainly relating to changing customer requirements as well as adverse market conditions.
"Strategies to return the business to optimal skin volume production, maximise skin sales realisations and re-enter the crocodile meat export market are bearing fruit and are expected to generate improved returns for the business in 2023," he noted.
He said demand from the major brands for premium grade Nile skin remained very strong and Padenga was uniquely placed to capitalise on this situation, hence the continued investment into having an increased proportion of the skins produced qualifying for this grade quality.
Related Topics