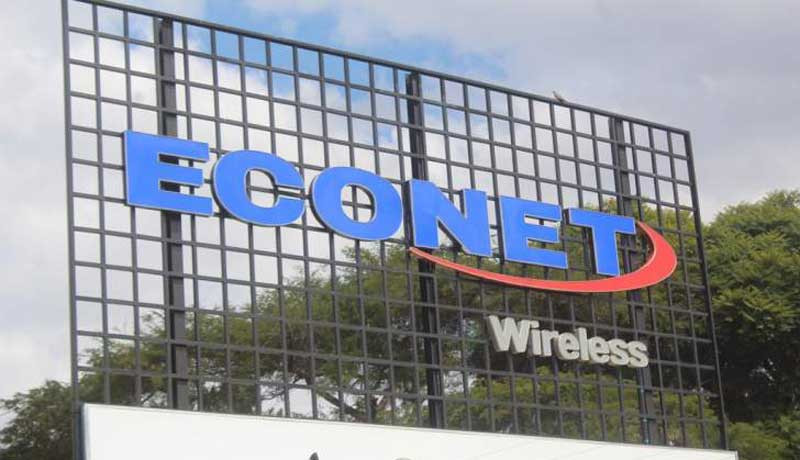 TELECOMMUNICATIONS giant, Econet Wireless Zimbabwe posted a 2,1% decline in its market share for data and internet traffic during the final quarter of 2022, according to the Postal and Telecommunications Regulatory Authority of Zimbabwe (Potraz) report.
Conversely, NetOne increased its market share by 2,1% in the period under review.
"Overall internet and data traffic has been consistently growing over the course of the year, in spite of depressed demand across other markets.
"Internet and data has also been relatively price inelastic, illustrating its growing importance as a basic commodity. Econet continued to dominate the market share for internet and data traffic (74,5%), owing to its huge active mobile subscriber base as well as its wide network coverage.
"However, in the quarter under review, Econet lost market share by a margin of 2,1%. Conversely, NetOne gained market share by 2,1%, while Telecel maintained their position," Potraz revealed.
However, information technology experts said these changes were typical across the country since consumers were price conscious.
"Those quarterly shifts I wouldn't take them seriously because Zimbabwe is price sensitive," information technology expert Farai Mudzingwa said.
"You will see that if today NetOne raises tariffs, people will leave and go back to Econet. If Econet does the same, they will leave it for NetOne. Those movements are quite common if you are looking at the trends between those reports."
In the period under review, a total of 33 576, four terabytes of mobile internet and data were consumed.
This represents a 3,4% increase in internet and data traffic from 32 473,1 terabytes consumed in the third quarter of the year.
Potraz said the year 2022 saw the opening up of the economy, post the COVID-19 pandemic.
It said e-learning and e-conferencing continued to be the new norm, post-COVID-19, further accelerating internet and data usage rates.
"With the large-scale rollout of 5G and other advances, 2023 will likely be an important year for the telecommunications industry. We are likely to see new applications we have never considered before, as the Internet of Things ecosystem takes centre stage," the report said.
"Although 5G is very much in the 'build' phase right now, as people come to truly understand its capabilities and limitations, we can expect to see the next generation of solutions based on 5G."
The total number of active mobile telephone subscriptions was 14,3 million, as of December 31, 2022.
This represents a 1,8% decline from 14,6 million, recorded as of September 30, 2022.
The report shows that Econet was the only operator to record growth in active subscriptions in the quarter under review.
"Telecel and NetOne's active subscriptions declined by 16,9% and 9,6%, respectively, which outweighed subscriber growth recorded by Econet and resulted in total mobile subscription decline by a margin of 1,8%," the report said.
"All the three mobile operators experienced fluctuations during the course of 2022. However, only Econet surpassed its December 2021 active subscriber base, further cementing its lead position."
NetOne and Telecel lost subscriber market share by 2,4% and 0,5%, respectively.
Conversely, Econet gained subscriber market share by 2,9% in the fourth quarter of 2022.
Related Topics