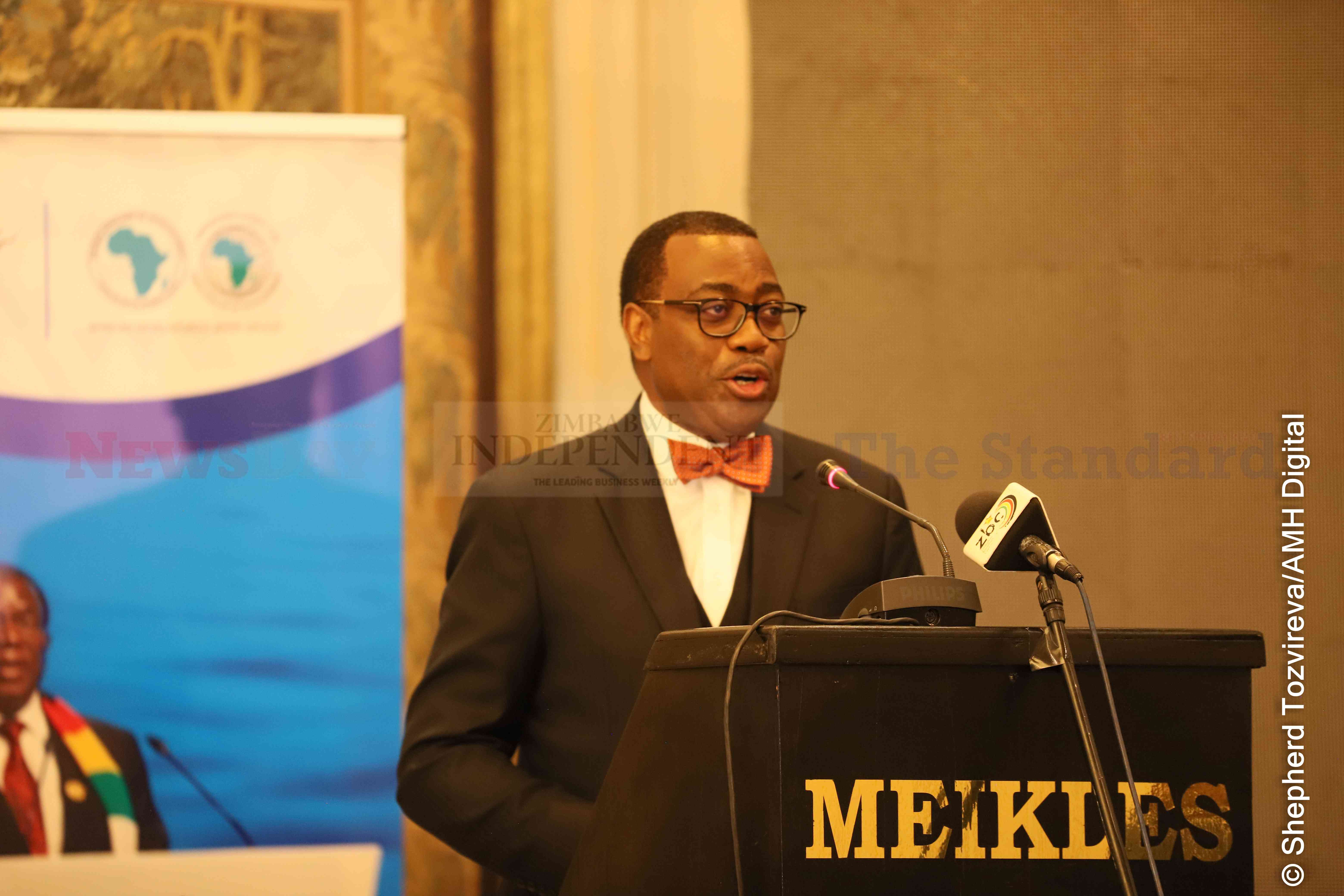 THE African Development Bank (AfDB) says it is not advisable for Zimbabwe to mortgage its natural resources to access lines of credit.
In an interview with Standardbusiness on the sidelines of a high level debt conference in Harare, AfDB president Akinwumi Adesina said it was difficult to value the resources that Zimbabwe mortgaged to international lenders, adding that nations were losing out from this kind of arrangement.
Adesina said Zimbabwe, along with other African countries, must seek other options available to secure loans and avoid mortgaging themselves.
Standardbusiness had asked the AfDB boss if Zimbabwe's strategy of mortgaging resources to secure loans was advisable.
Government has recently turned to mineral resources to get lifelines to wade off a deteriorating crisis, which has recently been highlighted by failing infrastructure, foreign currency shortages and an inflation rage.
International financiers have shunned extending loans to Zimbabwe citing a high country risk profile precipitated by debt distress.
In one of the latest of such moves, reports said last year Trafigura and Zimbabwe had discussed a deal that would give the commodities trader control over output from some of the nation's biggest mines as repayment for debts.
AfDB's comments are the latest of several concerns by other organisations and international lenders including the World Bank (WB).
Last year, the WB also warned Zimbabwe against seeking resource-backed loans.
"First and foremost, governments usually take debt in different ways and one of the ways that some governments use is to get natural resource-backed loans," Adesina told Standardbusiness.
"When it comes to natural resource-backed loans, the challenge is how you actually price the asset and get good value for that. I am not somebody who is in favour of natural resource-backed loans. Secondly, you may actually be pawning your own resources in looking for a loan. I think what we should be doing is having a comprehensive final synergy that supports debt resolution for countries. We must look at how to get more concessional debt financing for countries. We must make sure that we can support countries to also have a lot more domestic resource mobilisation and how they look better in terms of public financial management, to ensure that resources are being used very well," Adesina noted.
"I am always thinking more generally, in terms of my view, about natural resource-backed loans."
"I am not somebody who supports natural resource-backed loans because I think it marginalises the country's ability and pawns off their resources in the future."
The AfDB boss was in Zimbabwe last week to begin the process of thrashing out a solution to the country's debt-clearance crisis.
Former Mozambican president Joaquim Chissano is leading the process with Adesina.
Statistics made available during last week's meeting indicated that Zimbabwe's debt was estimated at US$17,5 billion at the end of last year.
This is over half of the country's gross domestic product estimated at about US$30 billion.
But two weeks ago, industrialist Busisa Moyo, who heads a team of distinguished business leaders advising President Emmerson Mnangagwa on economic issues said the country's debt was far bigger than portrayed as he shared glimpses into what the head of state knows.
Moyo, who is chairman of the macroeconomic cluster in Mnangagwa's Presidential Advisory Council, said the country's debt had surged to US$19 billion.
The debt is at the centre of the country's struggle to access fresh lines of credit to rebuild its faltering economy following years of high-level corruption, mismanagement and a damaging international embargo slapped on Zimbabwe about 23 years ago.
"We are highly indebted at about US$19 billion, including the US$3 billion debt to farmers," Moyo told CEOs.
"You may have a lower figure but this is where I put it. Some of the debt is from the (Ian) Smith era – about US$600 million," Moyo said.
Related Topics