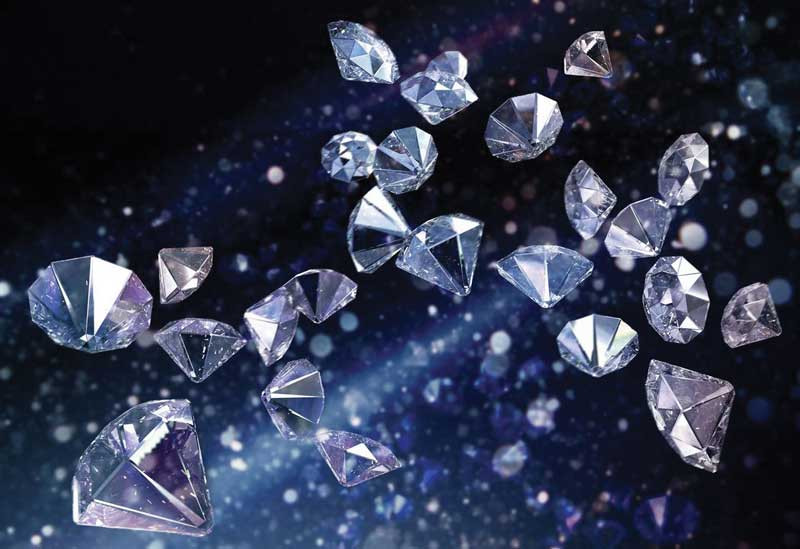 ZIMBABWE and India have opened discussions that could end up with diamonds from Harare being traded in special zones in the Asian economic powerhouse, diplomatic sources told Standardbusiness on Friday.
The special Indian market, known as special notified zone (SNZ) is a trading centre where businesses can import and trade in rough diamonds without triggering income tax assessments.
It is located at the Bharat Diamond Bourse in Mumbai, and has facilities for the receipt, storage and viewing of imported rough diamonds in addition to auctions and sales.
It also covers any facilities connected to commercial, security and customs that are incidental to these activities.
Before the formation of SNZ in 2015, all diamond manufacturers in India would fly to China, Israel, the United Arab Emirates, Belgium and Russia to procure rough diamonds because the products could not be imported into India directly.
According to the Minerals Marketing Corporation of Zimbabwe (MMCZ), diamonds from Zimbabwe are currently sold through auctions held at its facilities in Msasa and at the Robert Gabriel Mugabe International Airport.
Most traders taking part in the auctions are from Dubai, Belgium, India, South Africa, Botswana and the European Union.
India is the world's biggest importer of rough diamonds, followed by Belgium and Hong Kong.
"Zimbabwean government is in talks with the Indian government for putting diamonds mined in Zimbabwe through bidding at special notified zones in India where price discovery of rough diamonds can take place," a diplomatic source told Standardbusiness.
The diplomat spoke to The Standardbusiness following a recent report by the International Peace Information Service (IPIS), which claimed that India was buying rough diamonds from Zimbabwe at discounts of up to 40% and then cutting and polishing them to conceal their origin.
The report is titled: From Laggard to Leader? Zimbabwe's Turbulent Diamond History.
The diplomat said rough diamond pricing was determined by mining companies and government's diamond valuators.
"The pricing of rough diamonds are determined by supply and demand and price discovery by placing such rough diamonds at auctions and tenders in bourses of diamond trading hubs in the world," another diplomat said.
"As per our knowledge, all rough diamond mining and exports from Zimbabwe is happening under the government of Zimbabwe's supervision.
"Zimbabwe is fully compliant under Kimberley Process and is currently the chair of KP.
"Each KP Certificate contains the value of the diamonds traded which is certified by the Zimbabwe government.
"Giving opinion on individual dealings of traders and the transactions and labelling them with any country is not welcome.
"You may be informed that direct export of rough diamonds from Zimbabwe to India is either not happening or very minuscule."
Industrial diamond exports from Zimbabwe were US$150,3 million last year, a 9% decrease from the year before.
Information minister Monica Mutsvangwa could not be reached for comment while the MMCZ said it was not aware of the discussions.
Related Topics