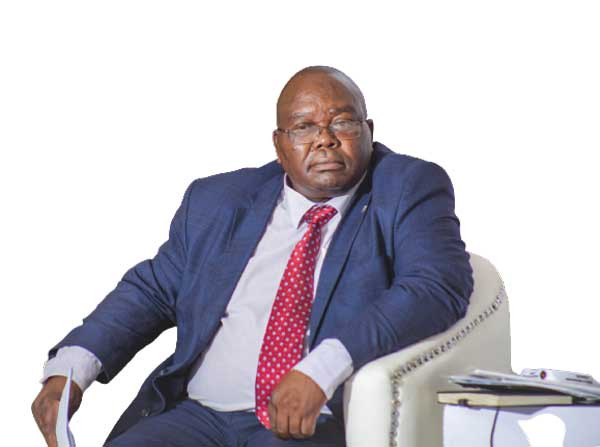 IN December, the Chamber of Mines of Zimbabwe indicated that a plan to ramp up mineral production and achieve a US$12 billion mining economy by the end of this year had been jeopardised by several hurdles, including a worsening power crisis and high taxes.
Instead, the mining industry said mineral revenues will come through at US$7 billion, a figure that is US$5 billion lower than the original plan.
Our senior business reporter Freeman Makopa (FM) caught up with Pfungwa Kunaka (PK), permanent secretary in the ministry of Mines and Mining Development to discuss this setback as well as other problems affecting the industry.
The mines chief acknowledged that there have been setbacks in some minerals, but said this is not significant enough to hold back the projected windfall.
Below are excerpts from the interview.
FM: The Chamber of Mines of Zimbabwe has indicated that the industry will not achieve US$12 billion in mineral revenues this year. Please explain this further.
PK: We remain confident that the US$12 billion milestone will be attained.
Payoff from investments that continue to be rolled out as well as policy consolidation will spur production and growth in the subsectors that have lagged behind targets.
FM: Please give a breakdown of the expected performance of each individual mineral
PK: Under the ministry of Mines and Mining Development's vision of attaining a US$12 billion mining industry by 2023, gold is expected to contribute US$4 billion, platinum US$3 billion; chrome, Iron and steel US$1 billion, diamonds US$1 billion, coal US$1 billion, lithium US$500 million and other minerals US$1,5 billion.
FM: And the development of lithium mines has been taking place at a bigger scale.
Tell us about government's plan for beneficiation of this mineral?
PK: We have been losing millions of dollars from the export of raw lithium.
So now we are calling investors to invest in lithium plants and beneficiation and value addition.
There is still space for investment into plants not only for lithium, but on all the minerals in which government banned exports because rocks and minerals were exported, meaning we were losing out.
FM: There have been ongoing amendments to the Mines and Minerals Act since 2015. What is the current position?
PK: The amendment Bill has undergone drafting with inputs captured from all levels of government.
It is now undergoing proofreading spearheaded by the Attorney General's office working with the printers.
The Bill will then be gazetted to enable final consultations and public hearings.
FM: Zimbabwe has banned the exportation of raw chrome. But in the past few weeks, we have been informed that some foreign companies – Chinese firms in particular — have been exporting raw chrome out of areas like Mutorashanga.
Was the ban only targeted at certain individuals and companies?
PK: Exportation of raw chrome ore is banned as is the case with other base minerals.
In fact, the ban on chrome has been in place dating back to a few years now.
However, in cases where there are contracts or given quantities and timelines for exportation, which government had approved, government is looking at these case by case and allowing exports.
If names of companies involved in Mutorashanga are given we can verify status whether they have contracts or otherwise.
FM: There have been disturbing reports coming out of mining operations controlled by businessman, Scott Sakupwanya. How has government dealt with this?
PK: The issues are still undergoing investigations.
FM: Small scale miners have become an important part of Zimbabwe's mining industry, especially with regard to minerals like gold and chrome.
But for many years, they have indicated that they face so much problems.
What actions will you be taking in 2023, in line with your US$12 billion revenue targets to address their problems?
PK: We have established gold service centres, which will offer training on safe mining methods.
The ministry of Mines and Mining Development is working on the drafting of a strategy.
Ministry is working with the Minerals Marketing Corporation of Zimbabwe on standardising prices of minerals such as chrome, gemstones and other minerals.
FM: Illegal mining activities have been on the rise in various parts of the country, and the environmental impact of these activities has been huge.
How is the ministry addressing these issues?
PK: The ministry has taken various steps to address illegal mining activities.
These include intensifying inspections of all mining activities with special emphasis on safety, health and environmental protection (SHE) issues and enforcing compliance to mining regulations.
The ministry is also conducting SHE awareness campaigns across all provinces in the country, educating the small-scale miners on SHE issues.
SHE awareness campaigns in all provinces targeting small and medium scale miners are meant to improve safety and production levels, and also for miners to be environmentally conscious.
We have also undertaken gold mobilisation exercises to monitor accountability in the gold sector.
FM: What more interventions have been made to help small scale miners?
PK: Over 8 000 miners have been assisted in the past two years by our technical staff throughout the country through these campaigns and technical advice.
The ministry is also in the process of recapitalisation of the Mining Industry Loan Fund (MILF), which assists miners with standard equipment needed for mining and processing of minerals.
The provision of equipment and loans through MILF helps miners to mine safely, efficiently and in an environmentally friendly way.
FM: This should be a programme that requires constant monitoring of miners to ensure their safety, even after training
PK: The ministry is also looking at recruiting mining extension officers to assist in reaching out to the small-scale miners in their places of work.
It is expected to reach out to at least 10 000 mines this year through SHE campaigns and extension services.
The ministry is also assisting the small-scale miners through facilitation of their formalisation by registering their miners and also encouraging them to work in groups (syndicates and others).
Over 8 000 miners have been assisted in the past two years by our technical staff.
Related Topics