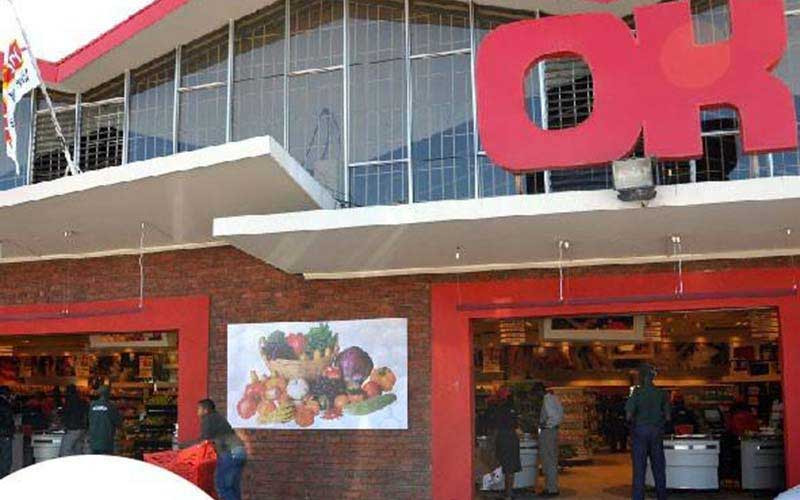 Retail giant OK Zimbabwe says it will continue investing in volume growth riding on several strategies.
This will also be accompanied by a motivation to improve the overall business performance in the last quarter of the financial year 2023 despite the challenging environment.
In its trading update for the third quarter ended December 31 2022, the group said sales volumes for the group decreased by 11,33% for the quarter and 9,37% for the nine months to December 2022 compared to the prior year.
Depressed consumer spending power affected growth.
"We welcome the reduction in interest rates pronounced by monetary authorities and the envisaged further liberalisation of the willing buyer willing seller foreign currency management system.
"We can only urge the authorities to provide more incentives for productive sectors to invest in growth projects and stave off current operational cost increases necessitated by power shortages and exorbitant fuel costs," the group said.
"The business completed two strategic projects as detailed below: The acquisition of Food Lover's Market franchise stores from Talwant Trading (Private) Limited and its subsidiaries.
"Three stores namely Food Lover's Market Avondale, Borrowdale and Bulawayo were added to the OK Zimbabwe Limited's stable and whose performance will be included in the final quarter of the group's financial year."
The first in-store pharmacy operated by OK Zimbabwe Limited was opened in Glen View, trading under the Alowell Pharmacy brand with roll out of more pharmacies planned in various other branches during the last quarter of 2023.
During the period, the group's revenue grew by 18,3% for the quarter and 28,4% for the nine months to December in inflation adjusted terms.
This is comparable to growth of 320,4% and 315,8% for the quarter and nine months to December 2022 respectively in historical cost terms.
Profit margins remained consistent with those of the prior year and in line with the group's plans for the current year.
"Excessive power outages severely affected business operations and resulted in heavy reliance on generators and other alternative power sources thereby compromising the ease of doing business and increasing operational costs," the group said.
"The country's exchange rates relatively stabilised during the third quarter pursuant to monetary policy interventions.
"Resultantly, forex collections improved in direct comparison to the prior quarter."
Related Topics