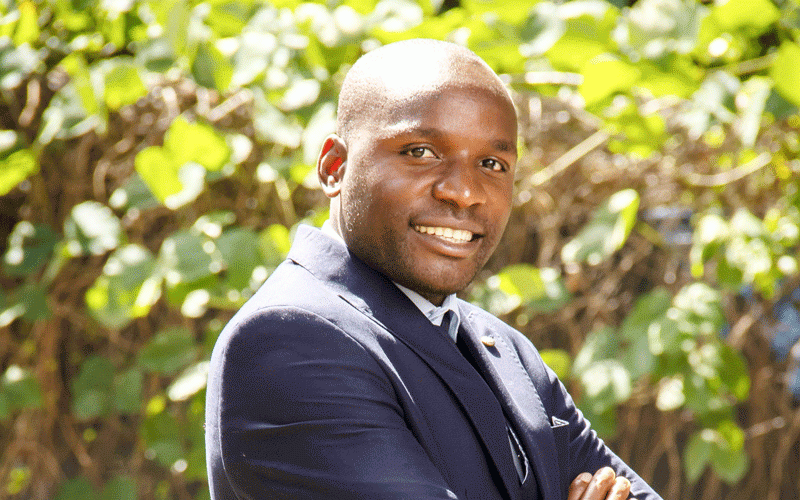 Local printing and branding company Joem Enterprises has what it takes to compete on regional and global platforms if local small and medium enterprises are given support, the company's MD Joe Munyebvu has said.
Munyebvu told Standardbusiness that there was need for government and the local industry to consider supporting local, small and medium enterprises, especially those in the printing and branding sector.
The youthful businessman bemoaned lack of government support that has seen most companies collapsing due to viability challenges.
"The printing and branding business is lucrative, but you will find most of our colleagues have been compelled to close shop due to challenges, chief being lack of support for small and medium enterprises," Munyebvu said.
"You will realise that most corporates and non-governmental organisations prefer to take their stuff to be done outside the country, citing that local companies are expensive.
"For those that are doing business with us we never let them down and we are at par with those foreign companies."
Munyebvu said the local printing and branding industry was facing challenges as most of the materials and equipment used were imported.
"Most of the things that we use in the business are imported," he said.
"We appeal to the government to consider duty exemption on certain items that we use in the business."
Registered in 2013, Joem Enterprises specialises in digital printing, corporate branding, large format printing as well as signage and banners in addition to servicing some of the best local and international brands.
"We do whatever any printing and branding firm does," Munyebvu.
"We have been in the industry for many years and many that have done business with us can testify that we are the best."
Munyebvu said small and medium enterprises should not fold their arms when faced by crises like what happened during the Covid-19 era.
The advent of the Covid-19 pandemic coupled with the lockdowns meant to tame the spreading of corona virus resulted in a number of businesses closing shop or scaling down operations.
But for Joem Enterprises, the pandemic pushed them to quickly adjust and diversify.
The youthful businessman, who strongly believes in social entrepreneurship, said he had to invest much in the production of branded face masks.
"I wouldn't say we diversified as such, but we were moving with the times," he said.
"It was a new normal where everyone was expected to wear face masks, so we took the opportunity to make branded face masks.
"We were doing the masks mainly for corporates, local authorities, NGOs and other interested groups."
Munyebvu said they also worked with a number of companies specialising in the manufacturing of sanitisers and disinfectants.
He said all this was meant to keep the business afloat, since most had closed as a result of Covid-19.
Like someone who spent the better part of his adulthood without parents, being looked after by guardians, Munyebvu is a firm believer of the popular Bible verse: "Blessed is the hand that giveth."
"I am one person who believes in giving back to the community and it is my hope that we get to attract big contracts and tenders that can propel us forward because we have the capacity to deliver," he said.
"As Joem Enterprises, we have the obligation to assist vulnerable people through our corporate social responsibility."
Munyebvu has learnt to take risks in life. At one time he was a music promoter, a passion he still has before he used to operate a taxi business in the city.
"I have always wanted to take risks, but I believe the printing business has become my first choice," he said.
"I have some business ideas in mind and I am hoping to implement them when the environment allows me to do so."
Related Topics