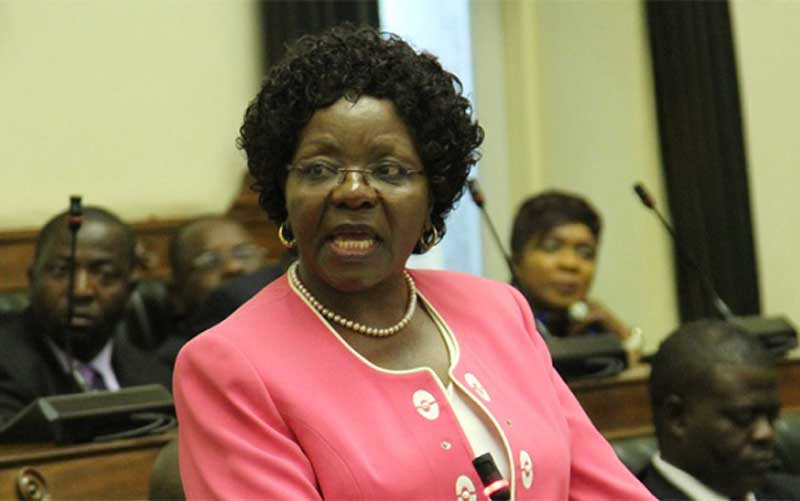 Women's Affairs, Small and Medium Enterprises Development minister Sithembiso Nyoni says her ministry has submitted a simplified tax system to the Zimbabwe Revenue Authority (Zimra), after small businesses complained that the current regime is too cumbersome.
In interview with NewsDay Business, Nyoni said she had followed the submissions by engaging with the Finance ministry to facilitate a review of the tax system with regard to small businesses.
"Micro, small and medium enterprises (MSMEs) have indicated that the tax registration system is too cumbersome," Nyoni told NewsDay Business.
"They have also said the tax rates are too high. The ministry together with MSMEs associations and other stakeholders developed a simplified tax system for MSMEs for Zimra's consideration," she added.
"The ministry is also engaging the Ministry of Finance and Economic Development to facilitate the review of the tax system for MSMEs in Zimbabwe.
"The majority of MSMEs have indicated that existing regulations are not favourable for them. The ministry has been engaging the relevant ministries, departments and local authorities to facilitate review and align regulations in line with the growth of the MSME sector in Zimbabwe," she added.
MSMEs, just like large-scale players, are obliged to comply with regulations including business registration, environmental management, labour regulations, tax registration and local authority by-laws.
She said MSMEs should take advantage of bilateral agreements that give Zimbabwean products preferential access to regional markets.
Zimbabwe is a signatory to major regional treaties including the Common Market for East and Southern Africa Treaty, the Southern African Development Community Trade Protocol and the Africa Continental Free Trade Area.
These agreements allow duty-free access to products originating from Zimbabwe.
Early this year, 2 750 SMEs were facilitated to access markets and 1 325 SMEs were linked in sectors such as manufacturing, agriculture, textile and markets during the same period.
In 2021, a total of $405 557 982 was disbursed to 281 SMEs by government.
The Zimbabwe Women's Micro Finance Bank disbursed loans worth $134 012 406 in 2021 to women's projects in various sectors including agriculture and manufacturing.
Related Topics