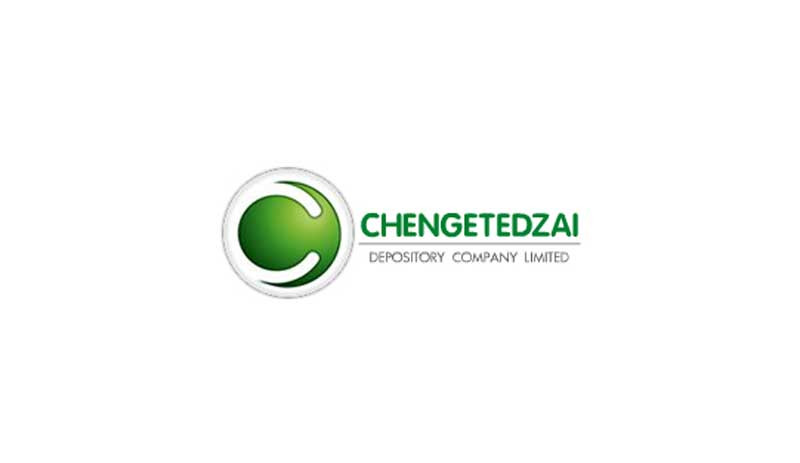 INDIVIDUAL and unclaimed shares held the largest number and proportion of accounts on the Chengetedzai Securities Depository (CSD), accounting for 49,26% and 38,30%, respectively, of total accounts opened last month.
A central securities depository (CSD) is a specialised financial organisation holding securities like shares, either in certificated or uncertificated (dematerialised) form, allowing ownership to be easily transferred through a book entry rather than by a transfer of physical certificates.
This allows brokers and financial companies to hold their securities at one location where they can be available for clearing and settlement.
The process is usually done electronically, making it much faster and easier than was traditionally the case where physical certificates had to be exchanged after a trade had been completed.
The total turnover for trades on the Zimbabwe Stock Exchange (ZSE) settled through the Chengetedzai Depository Company Limited CSD (CDC CSD) was $7,095 billion for the month under review.
A CSD August update shows that individual accounts stood at 20 579 while unclaimed shares stood at 16 305.
"Individuals hold the largest number and proportion of accounts on the CSD. The other large portion of CSD accounts falls under the unclaimed shares. This has prompted the CSD to go on a market drive where efforts have been increased to identify those making up the unclaimed share category," CDC said
Available information says Chengetedzai's Securities Company's CSD opened 453 new accounts in August 2022, resulting in 4 614 accounts being opened this year.
As a result, the cumulative number of accounts opened on the CSD as of the end of August was 42 568.
Local investors accounted for 95,10%, and foreign investors accounted for 4,90% of all accounts opened on the CDC as of August 31, 2022.
During the period, ZSE equities market capitalisation decreased by 18,50% for August 2022, closing at $1,68 trillion.
Market value statistics securities registered on the CDC CSD accounted for 43,90% of total market capitalisation for dematerialised shares, and their total value was $739,93 billion as of August 31, 2022.
This is expected to increase given the sustained marketing campaign by the CDC to attract new listings on ZSE.
"The investor type that holds the most significant value on CDC CSD is corporate and pension funds accounting for 35,34% and 22,57%. During the month under review, a total of 383 deposits were processed," CDC said.
"This brought the cumulative number of deposits since going live to 102 723. CDC CSD continues on a demat (dematerialised account) campaign to increase the demat ratio in 2022 for individual and institutional investors still holding shares in physical form. The average dematerialisation penetration ratio (demat ratio) across all counters was at 52,98% as at August 31, 2022."
The cumulative number of trades processed in 2022 closed the month at 63 146.
Although the number of unclaimed shares remains high, the rate at which new unclaimed shares are accumulating has reduced.
With the local insurance and pension industry heavily invested on the ZSE, indications are that some of the unclaimed shares could belong to these entities.
Related Topics