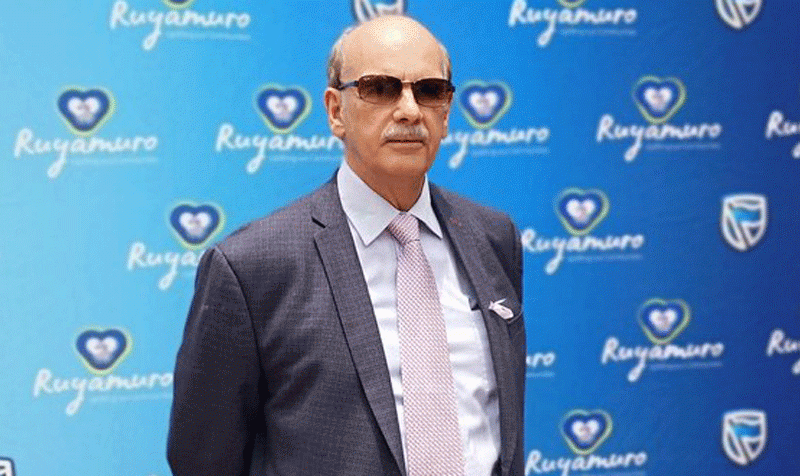 Commercial banking outfit Stanbic Bank lifted inflation adjusted profit by 68,7% during the half year ended June 30, 2022, in tandem with a swing into forex indexed loans, which has also been reported by a string of peers.
Stanbic also maintained a presence in domestic currency indexed lending during the review period, according to the bank's financial statements, which showed profit surging to $11,2 billion, from $3,5 billion during the comparable period in 2021.
Gregory Sebborn, the Stanbic chairperson, said the bank shrugged off headwinds including a relentless inflation and steeper surges in interest rates, which last month forced authorities to cut 2022 growth targets to 4,6%, from a 5,5% earlier projection.
Cost push inflationary fears have not only been experienced in Zimbabwe, but have gripped economies worldwide, forcing terrified central banks to hike rate.
Zimbabwe's two yearlong economic turbulences deepened during the period, as annual inflation hit 191% after ending 2021 at 60,7%.
The end of pandemic inspired lockdowns — which has also been felt across markets — had a huge bearing in the bank's operations.
"The level of business activity which was experienced during the period had improved as business operations normalised after the two-year Covid-19 era had eased," Sebborn said in a commentary tov the financial statements.
He said Stanbic lifted core capital, at $32 billion, was higher than a US$30 million regulatory benchmark set by the Reserve Bank of Zimbabwe when translated to United States dollars.
Stanbic CEO Solomon Nyanhongo said the bank's net interest income rose by 66% to $12,3 billion during the review period, from $7,5 billion previously.
"This growth was largely spurred by the strong growth in interest earning assets as new lending assets were written compounded by the upward review of interest rates during the period," Nyanhongo said.
"Fee and commission income for the period had increased by 21% from $7,8 billion in 2021 to $9,5 billon largely underpinned by the improved volumes of transactions which were being processed on our various service channels."
Stanbic's net lending book grew by 10% in real terms to $74,8 billion during the review period, from $67,9 billion in December 2021, as the bank leveraged on fresh lending assets to business.
Some of the bank's interventions were deployed towards purchasing road construction equipment to bolster a massive infrastructure revamp operations being undertaken by government.
"The repaving of the Beitbridge-Chirundu Highway which is the main trade facilitation route between Durban, South Africa and the Northern countries — Zimbabwe, Zambia and the Democratic Republic of Congo is providing employment to communities around the project, thus improving rural incomes," Nyangongo said.
"Stanbic disbursed facilities amounting to US$100 000 for the purchase and installation of MRI machines in public hospitals which will go a long way in alleviating the shortage of radiology services in the country."
Related Topics