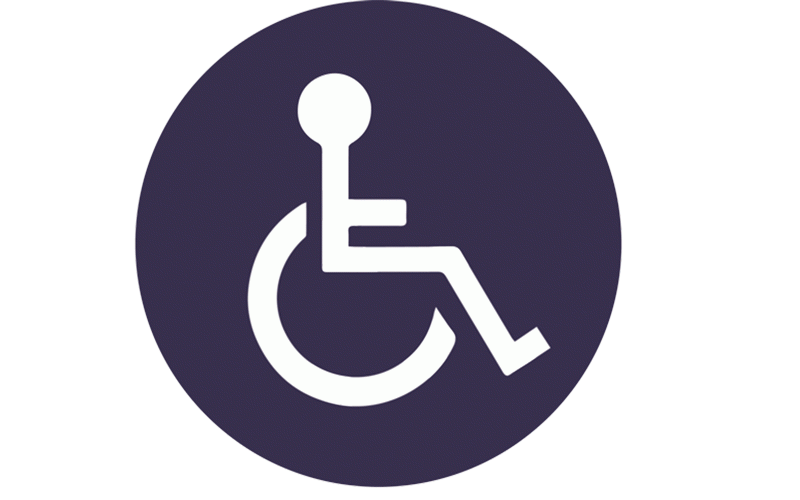 PEOPLE with disabilities face barriers in accessing, utilising and controlling land.
Negative attitudes and stereotyping have led to multiple levels of discrimination, which have hindered the participation and equal access to opportunities by people with disabilities.
Access to land in Zimbabwe is governed by a land tenure system, which includes free/private land, state land, communal and leasehold resettlement systems.
Land is an important resource in development that provides for agricultural production and economic activities that alleviate poverty. Land ownership gives some sense of personal dignity and hence, we cannot talk about promoting the rights of people with disabilities without mentioning access to land and ownership.
Most people with disabilities live below the poverty datum line. In order to improve access and break the disability poverty cycle, we need to address the barriers that hinder access.
Women with disabilities are more vulnerable and experience double barriers in accessing land and at times influenced by inheritance laws.
The land reform programme in Zimbabwe is a tool for improving the lives of people through the utilisation of land and the subsequent agricultural programmes availed resources to enhance agricultural production and economic activity.
Experiences
While several measures have been put in place to allow for equitable land distribution, most people with disabilities experience challenges in accessing land.
Accessing land through the communal system is usually cheaper and easier. However in the event of displacement or inadequate documentation, it has paused control challenges for people with disabilities.
People with disabilities are excluded from decision-making regarding communal land and are said to be incapacitated to understand and make decisions.
Even though they have issues regarding land access and ownership, they are not included in programmes and activities related to land.
Information on the land reform programme in Zimbabwe indicated that people with disabilities had lesser chances of being allocated land as compared to their counterparts without disabilities.
Access to land and agricultural programmes by people with disabilities is minimal, with very little or no participation.
The platforms and communication channels for land opportunities are not accessible to most people with disabilities and they are often left out in programmes and land related activities.
Some of the access challenges include several requests to travel and address protocols with the respective authorities, while some people face mobility challenges and extreme poverty.
A number of people with disabilities face challenges in accessing formal employment and yet one of the requirements for applications includes proof of income.
Others are denied access to land because they are discriminated against and viewed as people with no capacity to utilise the land.
Social construct has influenced the way in which people with disabilities access land and some of their families discourage them from submitting their applications.
People with disabilities are disproportionately affected by the impact of disasters and usually have less capacity to cope. Priority should be given to people with disabilities and other vulnerable groups in allocating land in case of displacement and loss of livelihoods.
Recommendations
The government through the Ministry of Lands, Agriculture, Fisheries, Water, Climate and Rural Development should mediate and make a deliberate effort to allocate land to people with disabilities and their families.
The necessary consultations should be made in order to accommodate their voice and choice. People with disabilities should be represented in the land committees and commissions that make decisions for land distribution and utilisation.
In addition, government officials and committees should be trained on land rights for people with disabilities.
Information on land access and opportunities should be shared widely in accessible formats in order to raise awareness and promote access. Raising awareness will influence societal norms that have historically hindered access.
The land reform policies should include and recognise people with disabilities and their vulnerabilities taking into account the various impairments.
Addressing the gap between policy and practice becomes necessary, outlining the steps to be taken to ensure equal access while making the necessary changes in land rights.
The inclusive measures should be implemented effectively and may require a more collaborative approach with the relevant ministries such as the Ministry of Public Service Labour and Social Development which hosts the mandate for disability.
For example, when a person with a disability acquires land, they may not have the agricultural inputs and resources to start farming, hence availing additional social protection support will maximise the benefits.
The elimination of double barriers for women with disabilities should be considered, to promote their rights to land access and utilisation.
This may also entail strengthening access to justice by women with disabilities. Special attention should be given to other marginalised groups, such as people with mental conditions or intellectual disabilities.
People with disabilities including organisations of persons with disabilities (OPDs) should be capacitated, and made aware of legal services, systems and structures that enable access to land.
Accessing and utilising land will empower people with disabilities to own assets and provide collateral for financing. In order to strengthen the land allocation mechanisms and improve the security of tenure by vulnerable populations, the government can also consider revising the land distribution quotas.
It is imperative to recognise the discrimination of other marginalised groups intersecting with disability and adopt an intersectional lens in addressing some of the barriers.
Partnering with organisations of persons with disabilities will support the identification of people with disabilities in need of land or who have been left behind.
The collection of disability disaggregated will inform decision making and reflect the needs. Priority should be given to the provision of assistive devices to enable people with disabilities to participate in agricultural activities.
While a number of people with disabilities offer casual labour in farms to make a living, access to land and agricultural programs can bring a life changing experience and improve their quality of life.
Some of the support to farmers includes the provision of agricultural equipment and yet some of the equipment is failing to meet the needs of people with disabilities.
Investment in research and development of user-friendly equipment is important inline with the principles of universal design. The government of Zimbabwe has aligned and committed to the Convention on the Rights of Persons with Disabilities and implementation of the National Disability Policy, paving way for people with disabilities to meaningfully contribute to the development agenda.
Tigere is a development practitioner and writes in her personal capacity. These weekly New Horizon articles, published in the Zimbabwe Independent, are coordinated by Lovemore Kadenge, an independent consultant, managing consultant of Zawale Consultants (Pvt) Ltd, past president of the Zimbabwe Economics Society and past president of the Chartered Governance & Accountancy Institute in Zimbabwe (CGI Zimbabwe). — [email protected] or mobile: +263 772 382 852.
Related Topics