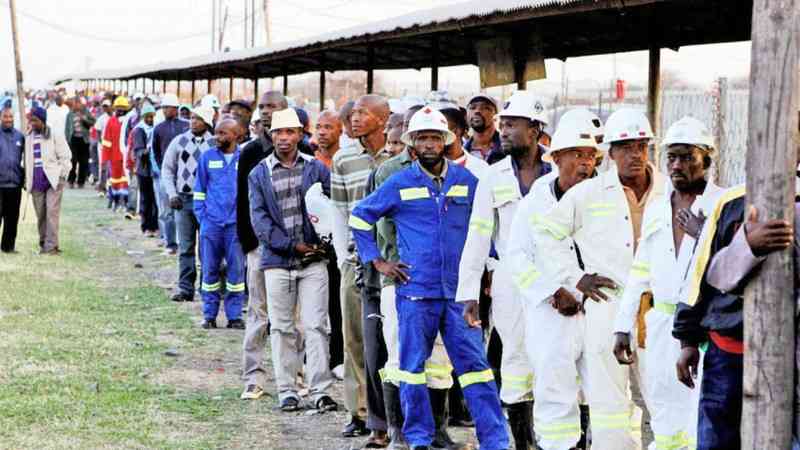 THE mining industry experienced significant job losses last year, with figures from the Chamber of Mines of Zimbabwe (CoMZ) indicating that the sector recorded 233 retrenchments, up 43% compared to the prior year.
The retrenchments were from 43 mines, according to the CoMZ's 2022 annual report.
"For the year 2022, the fund (Mining Industry Pension Fund) recorded 233 retrenchments from 43 mines compared to one 157 retrenchments from 35 mines in 2021," the report reads in part.
"These resulted in retrenchment costs of ZW$221 million (US$1:ZW$5 297 as at July 11) in 2022, compared to ZW$16,63 million for the 2021 retrenchments."
The operating environment for the mining industry was challenging on the back of regular and prolonged power outages, foreign currency shortfalls, capital constraints and high-cost structures (emanating from high electricity tariffs and high royalties for some minerals).
These challenges weighed down the performance of the mining industry with most mineral sub-sectors operating below capacity.
"Some mines struggled to remit pension contributions on time due to operational challenges," the report further reads.
"Notwithstanding the difficult operating environment, some positives were realised and notably, the fund applied its best efforts to sweat its investments assets and significant fair value gains were recorded on the investments assets," CoMZ said.
Despite these challenges, the mining industry has remained a key pillar in the economy, accounting for approximately 80% of national exports and contributing over 20% to government revenue.
The sector also employs more than 38 000 formal jobs and over 500 000 artisanal and small-scale miners.
Notwithstanding power deficits and foreign currency shortfalls among other challenges, immediate past president of the CoMZ Colin Chibafa said the mining sector remained resilient, growing by 10% in 2022.
The CoMZ report showed that most key mineral subsectors recorded output growth compared to the previous year.
Risks to the mining sector outlook include fragile power supply, capital constraints, foreign currency shortfalls, loss of value on the surrender portion of export proceeds and high costs of production.
Mineral exports increased to US$5,6 billion in 2022, compared to US$5,1 billion in 2021, largely driven by strong output performance and favourable commodity prices.
In 2023, mineral exports are expected to surpass US$6 billion as attractive prices are anticipated to persist throughout the year.
For the second consecutive year, mineral exports accounted for 80% of national exports in 2022, the report noted.
The contribution of mineral exports to the economy has progressively increased from 56% in 2011 to 80% last year.
In the outlook for 2023, the mining sector is expected to further grow by 10,4%, largely on the back of ongoing expansion projects and anticipated favourable commodity prices.
Related Topics