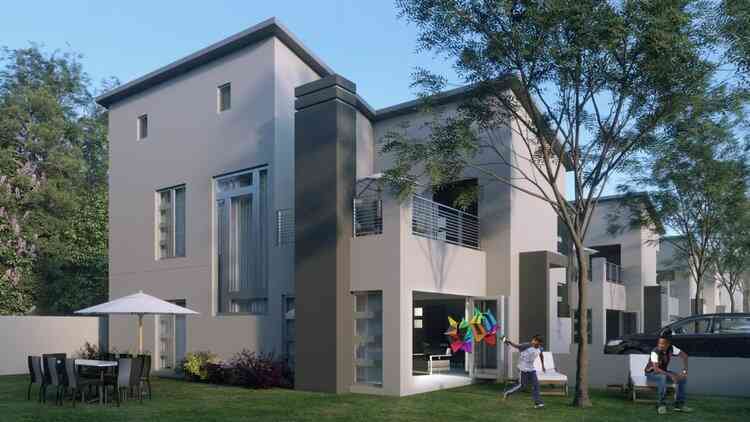 RUWA-based property developer, Marcus Communications (Pvt) Ltd, said this week it will spend up to US$10 million in the next three years on residential and commercial developments in the town.
Ruwa, in Mashonaland East Province, about 22 km east of Harare, is one of the fastest developing towns in the country.
Marcus is controlled by a well-known Greek family, the Bakaris.
The Bakaris are some of the biggest property developers in the town.
The family owns a shopping centre, Marcus Park and Tawona Garden Estate, while Nick Bakaris has a minority shareholding in Ruwa Country Club Golf Estate.
Marcus recently launched the second phase of its US$3 million eco-friendly residential property development in the town.
A total of 414 housing units, which include cluster homes and apartments, were part of the project.
"We intend to put a hospital here, a school, a little shopping complex, an industrial park and a lifestyle centre," Marcus managing director Nick Bakaris told businessdigest.
"We should invest between US$8 million to US$10 million to get it to the standards that everyone wants. This will be our forecast for the next three years."
Bakaris said the firms' land holdings were about 106 hectares.
"Marcus Park is 40 hectares. The other development we have, which is called Tawona Gardens has 52 hectares. The rest of the commercial properties that we are dealing with are about 10 to 14 hectares big," Bakaris said.
According to Ruwa local authority, the town has received about US$1 billion in investments since 2018.
Ruwa mayor Kizito Chivafa said the town was one of the fastest growing in the country, offering opportunities in residential and commercial property investments.
"Everyone in Harare is looking for satellite towns like Ruwa in terms of development. We have some few developments like this Marcus Park, which I think is one of the best to have come to Ruwa so far, with duplex flats and the like," he said.
"We have Silver Brook along Mutare Road. They are almost complete with their project. They want to construct a commercial centre that is similar to the Village Walk at Sam Levy Shopping Centre in Borrowdale and that will bring a lot of attention in as far as Ruwa is concerned." Chivafa said Silver Brook would be an upmarket shopping centre like Sam Levy's.
"We are talking about almost US$1 billion, cumulatively, in terms of investments. We are talking of properties and industrial expansion that is over US$1 billion right now," he said.
Related Topics