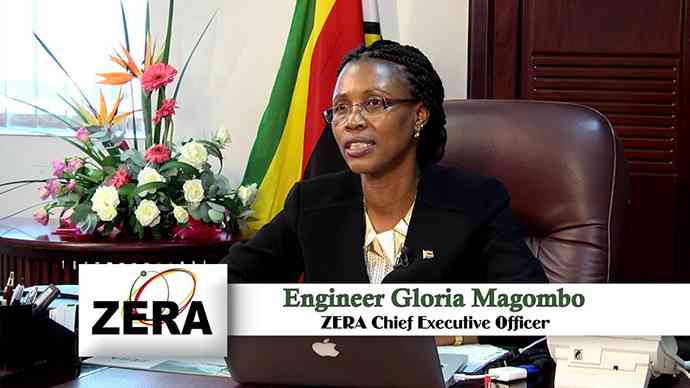 AUTHORITIES were this week exploring the possibility of imposing waves of power tariff hikes on exporting businesses including mines, until the first quarter of 2023, businessdigest understands.
Aggressive power tariff hikes have already sent shock waves across industries, as fears mount that this could spark corresponding waves of production costs surges.
High production costs end up with rocketing inflation as businesses pass costs to final users.
On Wednesday, mining industry executives warned that ramifications of the ongoing push would be dire.
However, authorities on Wednesday told businessdigest that if industries require guaranteed power supplies, they must be ready to pay a tariff that bolsters power utility Zesa Holdings' capacity to re-equip its ageing facilities, or import power.
Tariffs for forex earners were recently hiked to 12,21 US cents per kilowatt-hour (kWh).
Authorities said they would push through further hikes gradually, until exporters pay 16 US cents/kWh by March next year.
This tariff is in line with a World Bank recommendation, according to Howard Choga, managing director at the Zimbabwe Electricity Transmission and Distribution Company (ZETDC), who spoke exclusively to businessdigest following the launch of the 2022 State of the Mining Industry Survey.
The annual survey is a product of the Chamber of Mines of Zimbabwe (CoMZ).
ZETDC is a unit of Zesa which sells and distributes power.
Officials said a power hike to 16 US cents/kWh would give Zesa capacity to raise up to US$2 billion that it requires to rebuild the business after being stretched by sub-economic tariffs for years.
"In our portfolio of imports, the weighted average cost for imports is just above 11 US cents/KwH," Choga said. "This is just the cost at the border (for imported power). The World Bank, which has been hired by the government to look into these issues, says the cost should be 16 US cents/kWh."
He spoke after Gloria Magombo, permanent secretary in the Energy ministry told mining industry executives during the CoMZ event that tariff hikes would be gradual.
"She (Magombo) said we are on a gliding path. This is the government's call," he added.
The country has been gripped by rolling blackouts that have seen imports of about 300 megawatts (MW) failing to meet demand.
The CoMZ survey said most mining executives were worried that the 12,21 US cents/kWh tariff would affect operations.

Confederation of Zimbabwe Industries president Kurai Matsheza, who spoke at the event, agreed that power tariffs had become an albatross to ongoing efforts towards stemming a long running crisis.
In her remarks during the launch of the mining sector survey, Magombo said the cost of power could be as high as 26 US cents/kWh.
This figure is double what Zesa has been allowed to charge.
"It is important to note that generally, with the cost of production, (power from thermals) is above 9 US cents/kWh. If you look at the older and inefficient smaller ones, it is 16 US cents/kWh. If you look at imports, depending on where you are getting the power, they vary from 6 to 26 US cents/kWh. These are real costs," she said.
"The cost of energy worldwide is going up and Zimbabwe will not be an exception. There have been a lot of subsidies to the sectors. But if you need security of power, we need to be able to pay the cost," she added.
Government has established the Intensive Energy User Group to allow exporting companies to leverage their balance sheets to import power directly from the region.
Choga added: "We (Zesa) do not have a strong enough balance sheet to be able to access markets in the region to import power. So we believe in the ability of companies that can import their own. When they do this, they lessen the burden to import. It means whatever we have access to can go to the rest of the people."
Related Topics