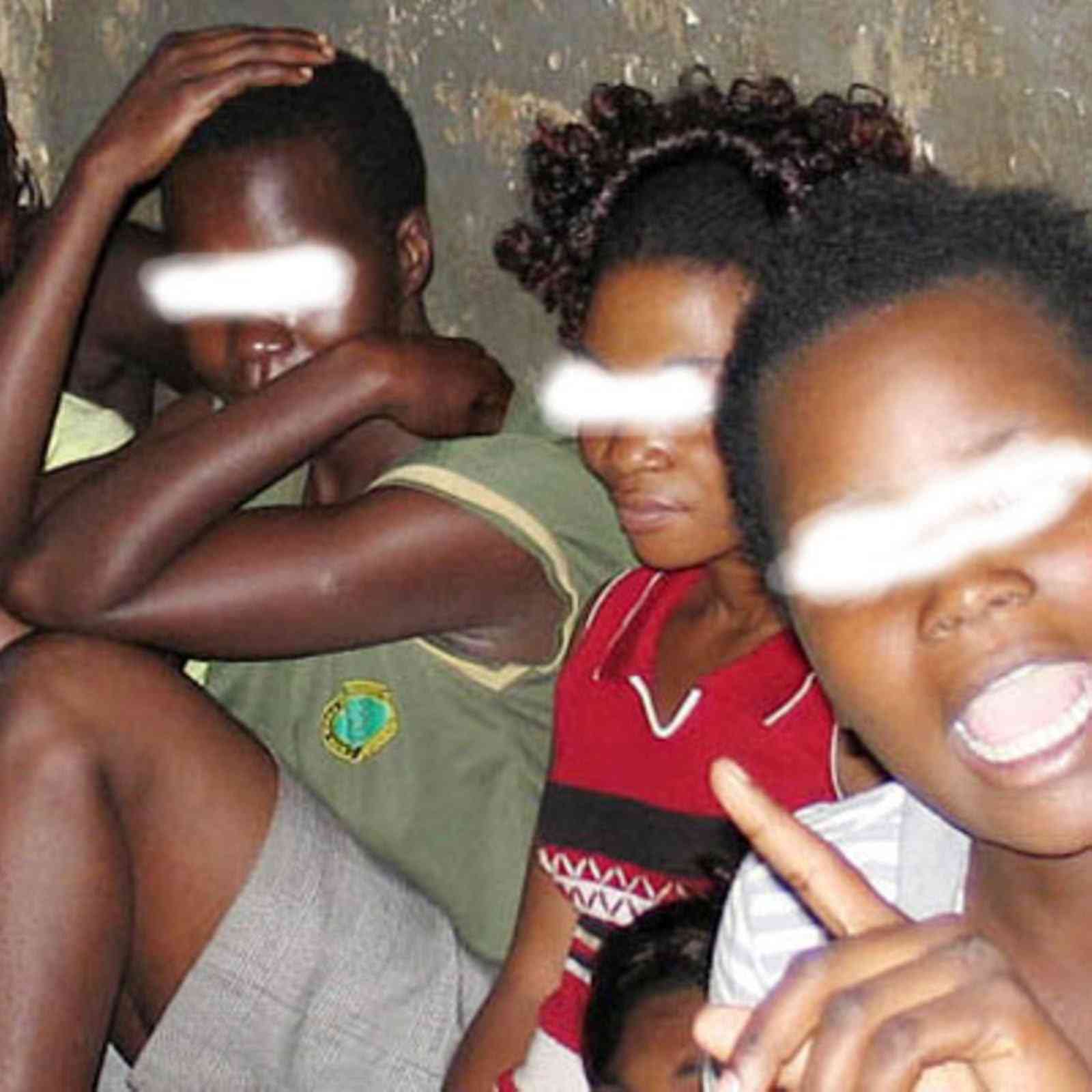 Just before dusk at Rutope Business Centre, which is home to hundreds of illegal miners, it becomes full of life and bursts with activity.
Rutope, in Chiweshe district, Mashonaland Central province is a 15-minute drive from Shamva gold mine, has become a haven for prostitution.
Popularly known as Musiiwa, the place is rapidly developing as makorokoza flood the area in search of the yellow metal.
It has also given rise to a new threat: the area has become a perfect breeding ground for child prostitution.
Despite the nippy Saturday evening air, the place is filling up with people. But one particular demographic is more evident: young women, girls even. And most of them are loitering around the popular bar Dambatsoko, dressed in barely there skirts or dresses. There are a few skirts that are obviously part of a school uniform.
One could be forgiven for mistaking the place as a boarding school, with young girls roaming around with the familiarity and understanding of their surroundings that belie their tender ages.
A kombi full of the fortune hunters drops them off at the business centre and they make a beeline for the young company of girls leaning against the wall of Dambatsoko bar as if to 'display' themselves to potential customers quantum arrives with a group of imbibers and drops them off.
A survey on child marriages conducted by Zimbabwe Gender Commission (ZGC) whose results were released last month showed that areas with a high concentration of illegal gold miners had the highest number of child marriages and teenage pregnancies in the country.
The presence of illegal gold miners is bad news for any area, the survey showed, as high poverty was leading to the increase abuse of young girls and prevalence of child marriages.
According to ZGC chairperson Margaret Mukahanana-Sangarwe, the gold panners lured young girls with luxuries and money in return for sex.
"We have got a serious problem of child prostitution," Precious Chirenda, a vegetable vendor, told AMH Voices.
"Many of them are heads of families and dropped out of school and it seems their only alternative is selling their bodies to be able to feed themselves and their families."
Fabian Chidehama, who runs a gas vending stall at the centre, said hundreds of illegal miners from Shamva and Bindura visit the business centre regularly, often looking for the ladies of easy virtue.
"I have both parents but they are good as dead. They divorced when I was in grade one and they moved on with their lives. I am here because someone gave birth to me and deserted me. I am just 16 and supposed to be in Form 3," said Shanty (not her real name) who is now taking sex work as her 'hustle.'
Another young girl said she was abandoned by her grandparents and was living with her three young siblings for whom she was now responsible for.
"I used to stay with my grandparents but they also abandoned me, like my parents. I was left for three months with literally nothing to eat and I had to take care of three other kids. A married man took advantage of my situation and I was forced to date him in order to put food on the table.
"Someone phoned my grandparents about what was happening and they just came and chased me from home, along with my siblings," she said fighting back tears.
Some of the girls claim that gold buyers from Shamva often come to fetch them for weekend getaway.
"I have no choice. Honestly you cannot survive without money in this world. The gold buyers will give us what we need in exchange for sex," another girl said puffing a cigarette.
A bottle store operator who requested anonymity said some of the young prostitutes were coming from as far as Epworth near Harare.
"Our business flourishes in this environment, particularly for us who run bottle stores. We have booking rooms, sometimes we hire those who are already into prostitution to boost our business and give them monthly allowances," he said.
The ZGC statistics show that Mashonaland Central tops the list of early child marriages in the country with 45,5% of girls and 6.7% boys said to be getting married before the age of 18.
It said poverty was a major push factor which made the girls vulnerable, resulting in the children running away from their homes.
Among the most affected areas according to ZGC were Mashonaland East, Matabeleland South, and the Midlands provinces. It appears the situation at Musiiwa is a microcosm of what is becoming a national problem.
Related Topics