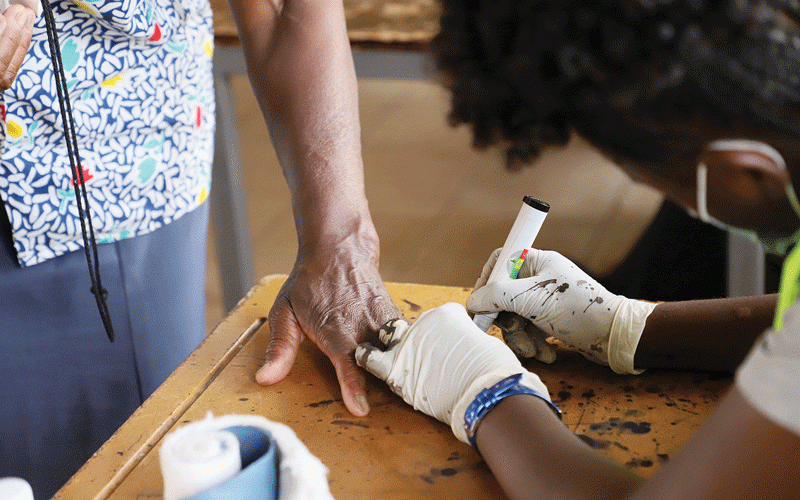 FORGET all the politicians with funny names like Ziyambi Ziyambi (Justice minister), Kazembe Kazembe (Home Affairs minister) and an aspiring councillor Itai Bonde, mainly from the Zanu PF party.
The tide has shifted to rural Mutoko South constituency, where the ballot paper is endowed with what can be described as a weird name befitting a candidate.
While some parties and aspiring candidates are fighting out in the courts, the case is different in Mutoko.
In these serene ruins of Mutoko South, one candidate has grabbed attention not for his political activities, but for his name — Mapango Mapengo.
Mapengo is the Citizens Coalition for Change (CCC) aspiring candidate for this rural Mutoko South constituency that has been dominated by Zanu PF since 1980.
For the politician, it is his funny name that has been met with humour and disbelief and he believes that his name is one of the reasons he will win the election.
"The name is very good to me because it's different from other names, and it's easy and funny for people to recall it. It works magic," Mapengo told NewsDay Weekender in an interview recently.
The interesting thing is that his first and last names contradict, if one chooses to literally get their meanings.
In the streets, mapango can be interpreted as a good and unique thing or poles that form the skeleton of a structure, while mapengo could mean something abnormal or insane.
But it is not his fault, the name is hereditary in the family.
"Mapango is a name that I was given by my father and it was my grandfather's name as well. It is an important name in the family. It is also good to maintain and safeguard it," Mapengo said.
For the past two harmonised elections, Mapengo has been playing second fiddle to Zanu PF candidates, but he hopes that the gods will finally smile on him come August 23.
In the constituency, Zanu PF members have been describing him as their "Chicken Inn", referring to him as a candidate who they can easily defeat, but Mapengo thinks otherwise.
"I am a candidate from Mutoko South and I stay in the constituency, and I interact well with the people. In fact, I am not a visitor to Mutoko South, but a resident. I eat what people eat and sleep where people sleep, rubbing shoulders with them," he said.
He has been a candidate for all the "big opposition" parties that were born out of the Morgan Tsvangirai's founded Movement for Democratic Change (MDC).
In the same constituency, he represented the MDC-T (2013), MDC Alliance (2018) and now CCC.
"When it is God's time, no one can stop the winds of change. God is guiding us and leading us and we will make it (this time). Persistence pays and it's God's time and God Is In it," he added.
Mapengo, however, bemoaned the use of intimidation tactics by his opponents.
"Our biggest challenge is that the playing field is not level at all. There is a lot of intimidation in Mutoko South. Our posters are being pulled down, people are being told who to vote for on August 23, but I remain resolute," he said.
As election day draws closer, Mapengo hopes that his dream to be elected as an MP comes true.
To first-time voters, it could be his humorous name that can work the magic.
Related Topics