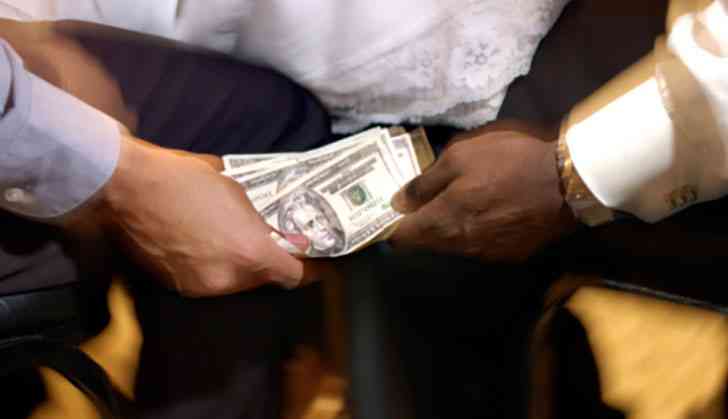 As for the optics and visuals, you wouldn't say President Emmerson Mnangagwa — where corruption is concerned — has disappointed.
During the hot days — months before the late Robert Mugabe was nudged off the power stool — when Mnangagwa was still VP, he yapped a lot about the need to fight corruption. That was a good sound bite because there was this near-universal acknowledgement that corruption had become such a bad culture in Zimbabwe.
And, when he became the caretaker president from November 2017 after the military helped him grab the crown from Mugabe, Mnangagwa kept talking passionately about the malignance of corruption. That gave some bit of hope to some of us that things could start moving, considering that, having been a career politician since independence in 1980, Mnangagwa knew just about all the dirty corners and grooves.
It didn't take long, though, before the hope flickered and danced out.
On many occasions, the president has spoken on the urgent need to root out corruption. It would be a long throw for him to assume that people — especially now — will ever take him seriously because there is a big perception out there that he is, in himself, a corrupt leader.
Because of this perception, he, instead, must consider investing a lot in fighting not the corruption, but the prevalent view that he is corrupt. Let's get a bit historical, and look at some of the developments that have spawned this stubborn belief that the president is as rotten as they come.
DRC natural resources
A 2002 United Nations report of the Security Council identified Mnangagwa as the "key strategist" in an intricate web of mineral looters involving Democratic Republic of the Congo (DRC) and Zimbabwean politicians, military bosses and shady businesspeople.
At that time, Mnangagwa was the Speaker of Parliament but had worked as the state security minister before that, among other government and ruling Zanu PF appointments. The Mugabe government had, without involving Parliament as the law requires, deployed Zimbabwean troops to fight the Banyamulenge rebels who were involved in a military campaign to remove the Laurent Kabila government.
What happened was that an elite network involving the military, businesspeople and politicians from both the DRC and Zimbabwe formed a looting network that robbed the war-torn country of some US$5 billion in diamonds, cobalt, copper and geranium, among others, according to the UN.
They formed Cosleg, which was a merger between Operation Sovereign Legitimacy (Osleg), a Zimbabwean outfit and Congo Comiex, which was based in the DRC, as the special report also indicated. It's not exactly clear why the report named Mnangagwa as the chief strategist, but there were indications that the network was responsible for smuggling the minerals out of the DRC, taking advantage of the disruptive war.
He was named together with other notable Zimbabwean individuals who included the then commander of the military, Vitalis Zvinavashe, Perrance Shiri who was in charge of the Airforce of Zimbabwe at that time, Sibusiso Moyo, who was the Cosleg director general and, later, was appointed minister of Foreign Affairs after the 2017 coup, the then air commodore Mike Karakadzai and former Defence minister, Sydney Sekeramayi.
Steelgate
What was once one of Africa's biggest producers of steel, the Kwekwe-based Ziscosteel, has all but collapsed. It employed thousands of people and contributed immensely to the economies of Kwekwe and the Midlands Province.
Two major factors that have been cited for partly causing the collapse are gross mismanagement and political interference on one hand and the multi-million looting of Zisco assets on the other.
While a reported intelligence dossier as way back as late 2006 indicated that former deputy president Joice Mujuru was involved, Mnangagwa was not spared the scandal. He is still considered the godfather of Kwekwe and the Midlands Province.
Mnangagwa's party, where he held a senior politburo position, launched its own investigation into the looting of the Zisco assets, fearing that Zanu PF, which once had a robust commercial arm, could have lost millions through shady dealings.
We were told that Mnangagwa was a key target in this inquiry, given that he had been in charge of the party's finance department. His cronies such as July Moyo, now minister of the powerful Local Government portfolio, were also been fingered in the looting.
Most of us don't know what happened to the Zanu PF inquiry, which was made at a time Mnangagwa had fallen out of favour with Robert Mugabe for reportedly planning to take the president's position. It could still be that politics played out here, with the Mujuru camp seeking to do him down in the race to succeed Mugabe.
Of dirty gold and alleged bribes
A gold dealer considered to be close to Mnangagwa, Mark Burden, was arrested in 2003 for taking and processing gold from artisanal and illegal miners without a licence. Court records show that Burden used a cheque — number 693803 — to pay a fat $8 million in local currency to Mnangagwa.
This was interpreted as one of those things whereby corrupt people grease the palms of the influential. Ordinarily, we call it a bribe. Some strange things happened during the trial of Burden and his son. Reference to Mnangagwa was removed from the court records. The media was gagged from reporting on the trial. Burden made a U-turn and claimed that he had been tortured to implicate Mnangagwa. We haven't been told if the cheque number was fake, though.
Technically, you can't say Mnangagwa was actually bribed because he disappeared from the courtroom, so to speak, and, therefore, could not be convicted of anything. 2003 was about the time when there was talk around some people intending to coup Mugabe out. Zvinavashe, who was then the defence forces commander, was removed from his position after he publicly remarked that "they" couldn't just wait and watch as things in Zimbabwe deteriorated. Zvinavashe was a close buddy of Mnangagwa. So, naturally, there was talk of Mnangagwa being part of a coup.
As things typically happen in Zimbabwe, if you are a political enemy, or suddenly become one, their first port of call is your very thick file that they keep under padlock and key. That's the file that they use to nip you.
Of more dirty gold and the mafia
One of the biggest stories to emerge about Zimbabwe in 2023 is Al Jazeera's recent Gold Mafia documentary. This documentary reveals the intricate networks of gold ruffians and international money launderers.
In the documentary that was shot by Al Jazeera undercover investigatives, Ewan Macmillan, who is considered close to Mnangagwa, comes out bragging that there is no gateman at State House if he wishes to see the president. A jailbird by the records, Macmillan was once thrown in for dealing dirty in gold. But he insists that he wasn't the bad guy. Instead, according to him, he went in to cover for Mnangagwa. He doesn't tell us to cover for what, exactly. But he wasn't talking under duress. On the contrary, he was trying to prove how much capital resided in him.
Call it namedropping, but the perception has already been grown. A perception that is enhanced by the fact that just about every other loudmouth in that documentary links himself to Mnangagwa, making the president the centre figure in the narrative. These loudmouths include Mnangagwa's trusted aide, Uebert Angel, who talks about the president freely dishing out state land to wheeler-dealers, takes consultation commissions of up US$200,000 and is ready to provide transport for dirty-gold washers.
Private jets
Do you remember that time in 2022 when ED caused a bit of a dusty whirlwind for hiring a private Boeing 767-2DX to Davos, Switzerland, for the World Economic Forum? The chartered plane, so we heard, was costing a humungous US$30,000 an hour to hire, outside the typical entourage of village hangers-on.
There are two ways of looking at this. Either you choose to call it outright corruption for the president to be abusing his office for personal, but extravagant comfort at taxpayers' expense, or uncouth ill-governance through wasteful expenditure. Whichever way you will look at it, it's draw-draw, six and nine, as we say. The difference is the same.
Just recently, the president, we were also told, developed sweet feet again. In March, he reportedly bought a US$54 million Dassault Falcon7X plane that he first took to Vic Falls for the Transform Africa Summit. The timing is really bad, considering that Zimbabweans don't like the idea of their leaders buying expensive things when the economy and life are so horrible.
Chromegate
Even before the Gold Mafia sound faded off, there was another big story. We were told that, as the 2017 coup was unfolding, President Mnangagwa's farm was a beneficiary of the benevolence of one Zunaid Moti, a South Africa-based mogul who has been linked to the president. The report says the farm was credited with at least US$1 million. People think that Moti was bribing Mnangagwa since he was the next president in waiting. His deputy, the report also says, was an indirect beneficiary, getting a cool US$2 million through a finance proxy.
When the race to succeed Mugabe in 2017 was heating up, Mnangagwa's rival and co-VP, Phelekezela Mphoko, publicly accused Mnangagwa of smuggling chrome out of Zimbabwe. And people in the Midlands are saying lots of things about the chrome mafia in the Midlands Province.
That includes talk about one opposition leader having been gifted a robust contract to transport dirty chrome from mines now owned by Chinese investors who forcefully replaced local miners with the help of some people within the ruling elite. That won't be a surprising fable given the fact that this very politician has also done some transporting of things for a late politician before.
Cronies and pawns
Since taking over, first as a caretaker president and later as an elected president, Mnangagwa has faced very enduring criticism about how he hasn't changed from the Mugabe style by being nepotistic and cronyist. Nepotism and cronyism, as you know, are corruption.
Many people have complained about how he has put people from his own village and homeland in strategic positions.
Interestingly, some of the very key appointments he has made are of people with a Lutheran background, people who essentially hail from Mberengwa and its surrounds. Well, people are divided on whether or not Sibusiso Moyo, the army general who was made Foreign Affairs minister after the coup that he announced, was loyal to him or Chiwenga. The fact remains that he was from Mberengwa, which is neighbours with the president's own Zvishavane. Then there is Valerio Sibanda, who replaced Chiwenga as CDF or Commander of the Defence Forces. He also comes from there and is reported to be Lutheran. Then there is the spy boss, Isaac Moyo, another "homeboy", who was recalled as ambassador in South Africa and given the central intelligence big boss post. There is another Moyo from the Midlands, July Moyo, a long-time ally who heads the strategic Local Government ministry and is not short of controversy.
Coming from close to his rural home as well is Misheck Sibanda, who is the secretary to the cabinet and the presidium, Martin Rushwaya who is in the Office of the President and Cabinet, Anxious Masuka, Edwin Manikai, and Vincent Hungwe, who heads another equally strategic portfolio, the Public Service Commission and Winston Chitando who takes care of the minerals. The list is far much longer, of course.
* Tawanda Majoni writes in his personal capacity and can be contacted on [email protected]
Related Topics