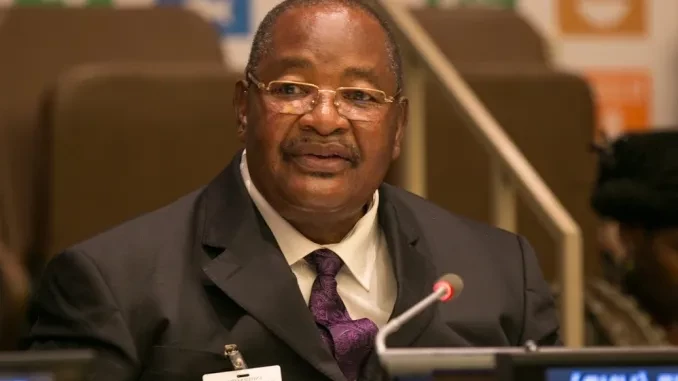 ZANU PF secretary for administration, Obert Mpofu says the party is now ready for its elective congress slated for October, with all provinces having submitted their resolutions.
President Emmerson Mnangagwa is expected to lead a re-election bid during the elective congress amid speculative reports that he might be challenged by his deputy, Constantino Chiwenga.
"We are ready, all departments have submitted their reports and all provinces have submitted their resolutions. All structures have done what they are supposed to do," Mpofu said.
Last week, Mpofu attended the 39th elective congress of the Botswana Democratic Party, which he said was an eye-opener.
"One very significant take away from Botswana was that the programme was so comprehensive and it covered everything that needs to be covered at a congress. The delegates had to come up with resolutions and support their candidates for elections because this was an elective congress and the elections took almost two days to finalise," Mpofu said.
Meanwhile, Zanu PF is set to hold elections in its diaspora districts.
In a letter dated August 23, Zanu PF political commissar Mike Bimha said: "In order to avoid the perpetuation of interim structures and/or running on acting capacity basis, the party has decided to conduct elections in all party districts in the diaspora that meet the minimum threshold for the elections. Please note that the elections will be conducted and completed before the end of 2022. The dates and rules will be sent through in due course."
Bimha requested every district to submit a comprehensive register of all party members in the area of their jurisdiction no later than September 10 to the commissariat department through the diaspora desk headed by Davison Todson Gomo.
Political analyst Effie Ncube said: "Instead of using people in the diaspora to finance its activities at home and abroad, what is required is for the right of people in the diaspora to vote in general elections. As long as millions of Zimbabweans in the diaspora are denied the right to vote, the legitimacy of elections will always be in question."
Another analyst Kudakwashe Munemo said: "This is an oxymoron, on one end the party is acknowledging the vital role played by citizens in the diaspora, and on the other, it is vehemently opposed to implementation of electoral reforms in order to have the diaspora vote."
Some of the Zanu PF districts are in South Africa, United Kingdom and Russia.
Follow us on Twitter @NewsDayZimbabwe
Related Topics