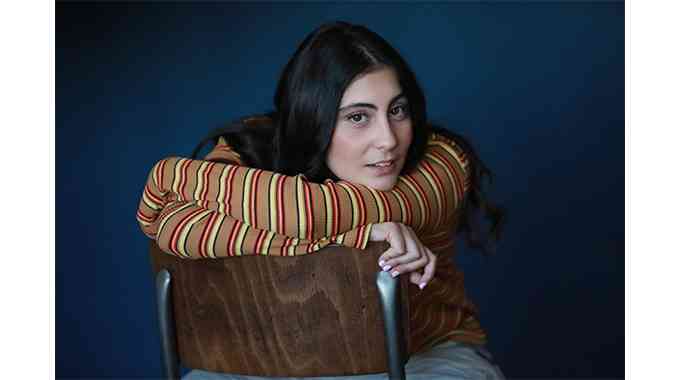 UNITED States-based Zimbabwean actress Bella Kouds says she is excited to be part of the short film The E's, which is expected to be out in September.
The actress, who is based in New York, is currently playing the role of Hamlet in an off-broadway production of an adaptation of Hamlet.
The show takes place at The Flea Theatre.
"I have just wrapped on a short film called The E's which is expected to be out in September and I am very grateful to be a part of it," she said.
"It was a very unique position to be in, our team was composed of my former classmates — all of us at the beginning of our careers — as well as three veterans, Academy Award-winning producers at the top of the industry.
"Legendary filmmaker Irwin Winkler (Winkler Films) not only produced the film but mentored our team through pre-production and on set," Kouds said.
The E's follows pop-star girl group — The E's — the night of their sold-out stadium show moments after a shooting erupts in the audience.
The girls are in lockdown for the night in their hotel suite. Reeling from the tragedy in different ways — numbness, detachment and paranoia — they are united in grief.
Their relationships with one another, their fame and the world at large are forever altered.
Maya Winkler wrote the script, and co-directed the film with Sophie Fazio.
"We all felt this is an important story to tell — being generation Z and coming of age in America means living with the constant threat of gun violence. And playing pop stars we needed to do our due diligence to become dancers, singers, and prepare as if we were training to go on a tour," said Kouds who cut her teeth in acting at Reps Theatre in Harare where she won her first award.
"When I first acted at Reps Theatre as Brigitta in the Sound of Music, I was awarded an AFDIS award for the Best Performance by an Under 16 Actor. This was a moment in my career where I felt a sense of, this is what I am meant to be doing.
"It was more than just going up on stage for fun. I remember being cast as Marry Warren in The Crucible directed by Catherine de Swardt. This role struck a chord in me that resonates with me to this day."
Added Kouds: "Theatre and film bring awareness to us all and share the burden of life through lives that are somewhat hidden if not brought to the forefront. The realisation of the liberation one feels when someone's story is told helps us to build and bring together a community that doesn't only act but delivers a message. I suppose communication through another's life has been a meaningful highlight for me."
Related Topics