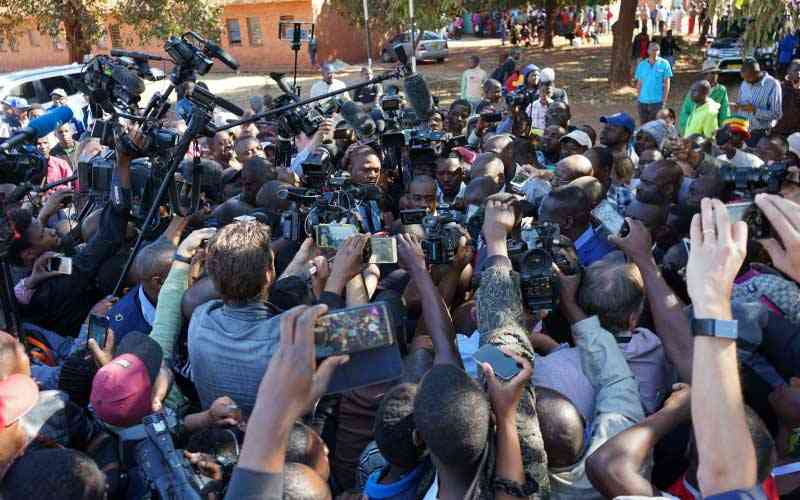 THE United States has raised a red flag on the continued abuse of journalists in Zimbabwe through unfair legal and extra-legal restrictions imposed on the media.
This has culminated in declining journalism standards and has eventually made media practice in Zimbabwe difficult.
US Embassy public diplomacy officer Rebecca Archer Knepper made the remarks during the Africa Journalism and Media Summit focusing on Journalism and Democracy in a Post-New World: Promises and Perils while making her keynote address on Friday in Bulawayo.
"I arrived in Zimbabwe about a month ago and we met so many media stakeholders. I am impressed by the desire from all quarters for a better, more sustainable and more equitable media environment," Knepper said.
"Recent challenges including the COVID-19 pandemic; disappearing advertising revenue for mainstream and alternative media; unfair legal and extra-legal restrictions imposed on the media and declining journalism standards make your jobs difficult, but I am impressed by your passion and resilience to continue working in this important space.
"Information and knowledge are powerful tools, and a free and independent Press is the core institution connecting the public to the information they need to advocate for themselves, make informed decisions, and hold governmental officials accountable."
Knepper said the US was looking at strengthening democracy at home and abroad in line with President Joe Biden's foreign policy goal to renew democracy.
"We place the protection of human rights at the forefront of our foreign policy, including freedom of information and expression — online and offline. We believe freedom of expression and access to information are fundamental human rights," Knepper said. 
"As such, we have supported initiatives that: support ethical journalism; encourage professional debate regarding media reforms that promote independent journalism and respect for Press freedom; and foster exchange between American and Zimbabwean media on how to navigate a rapidly changing media market to ensure good journalism thrives."
Knepper said journalism and a free Press were essential elements in a democracy, adding that the primary role of journalism is informing the public.
She said as the US assessed the state of freedom of expression in Zimbabwe, just one week ago, the committee to protect journalists and local Press freedom organisations documented a case in Gokwe where four journalists were assaulted and forced to delete their news footage.
Follow Silas on Twitter @silasnkala
Related Topics