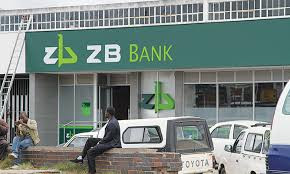 We must be the only country in the world where if you deposit USD$100 into a business account and you do not transact, after five months your account will be wiped out. If you have a personal account the average charge is ZWL$4 000.
It seems Zimbabwe's banking sector is now making a killing more than ever before by charging customers very high service charges and all banks have moved away from traditional banking services. Long back, in Zimbabwe one would leave money in their bank account and it would gain interest. Today if you leave money in your bank, come after three to four months you will be owing the bank in whatever currency. Whether you have deposited the money in US dollars or the local currency, the bank will call you to advise you that you owe it money.
Following the Covid-19 outbreak, banks are now using information and communication technology (ICT) including basic mobile applications, web portals and electronic banking, mobile banking, as well as composite information management systems that seek to improve efficiency. Nationwide banking branches have closed with Standard Chartered Zimbabwe only left with one branch in Zimbabwe. With banks closing branches and technology replacing the human resource, why are depositors still charged such high bank charges?
Financial services continue to see huge innovations in the use of technology within the financial world. The buzzword 'FinTech' is becoming commonplace in the sector and with an ever-evolving corporate and consumer focus, the need to keep up with advancement is seeing more choices and an improved user-experience across the sector. Banking was traditionally something that was done in the non-virtual world, physically. People would go into town, go to their bank to withdraw money, transfer funds from one place to another, and sort out their finances. You would speak to a helpful staff member and interact with people in a brick and mortar building. However, these kinds of premises are now redundant. Online banking in Zimbabwe has now replaced this whole process, we can transfer money or pay for goods with just the push of a button.
Using mobile banking, we can switch between banks and choose products for our requirements; the list is endless. We live in an age where we can access our bank accounts on phones, computers and tablets. This is the kind of thing that is disrupting the banking sector and is one of the bigger impacts on the industry and consumers. Why are bank charges not going or even be completely eliminated?
For quite some time, Zimbabwe's depositors have been complaining about crazy high banking fees. Zimbabwe as a nation is living in a desperate economy battling to stay afloat and what is more frightening is our banks are charging us a fee to open and just to maintain an account. We are charging depositors for withdrawals and for using ATMs. They are your customers and there is no need to punish those who are contributing to the economic development of the country.
Businesses and individuals should take the time to calculate your monthly bank or mobile charges. You will be shocked by the monthly final figure. It is unfortunate that Zimbabwean depositors are funding lifestyles of bank executives with their deposits while they are not benefitting at all. The culture of saving has since been eroded in Zimbabwe.
In Zimbabwe's trying times local banks should be paying us a pretty good interest to help keep our business and personal accounts open. Financial service providers should help their customers to keep afloat instead of overcharging them to a point where our banks are literally stealing from depositors. The Reserve Bank of Zimbabwe and the Ministry of Finance should advise the financial service providers to drastically reduce bank charges as at this rate it is not sustainable to the consumers.
Mutisi is the CEO of Hansole Investments (Pvt) Ltd. He is the current chairperson of Zimbabwe Information & Communication Technology, a division of Zimbabwe Institution of Engineers.
Related Topics