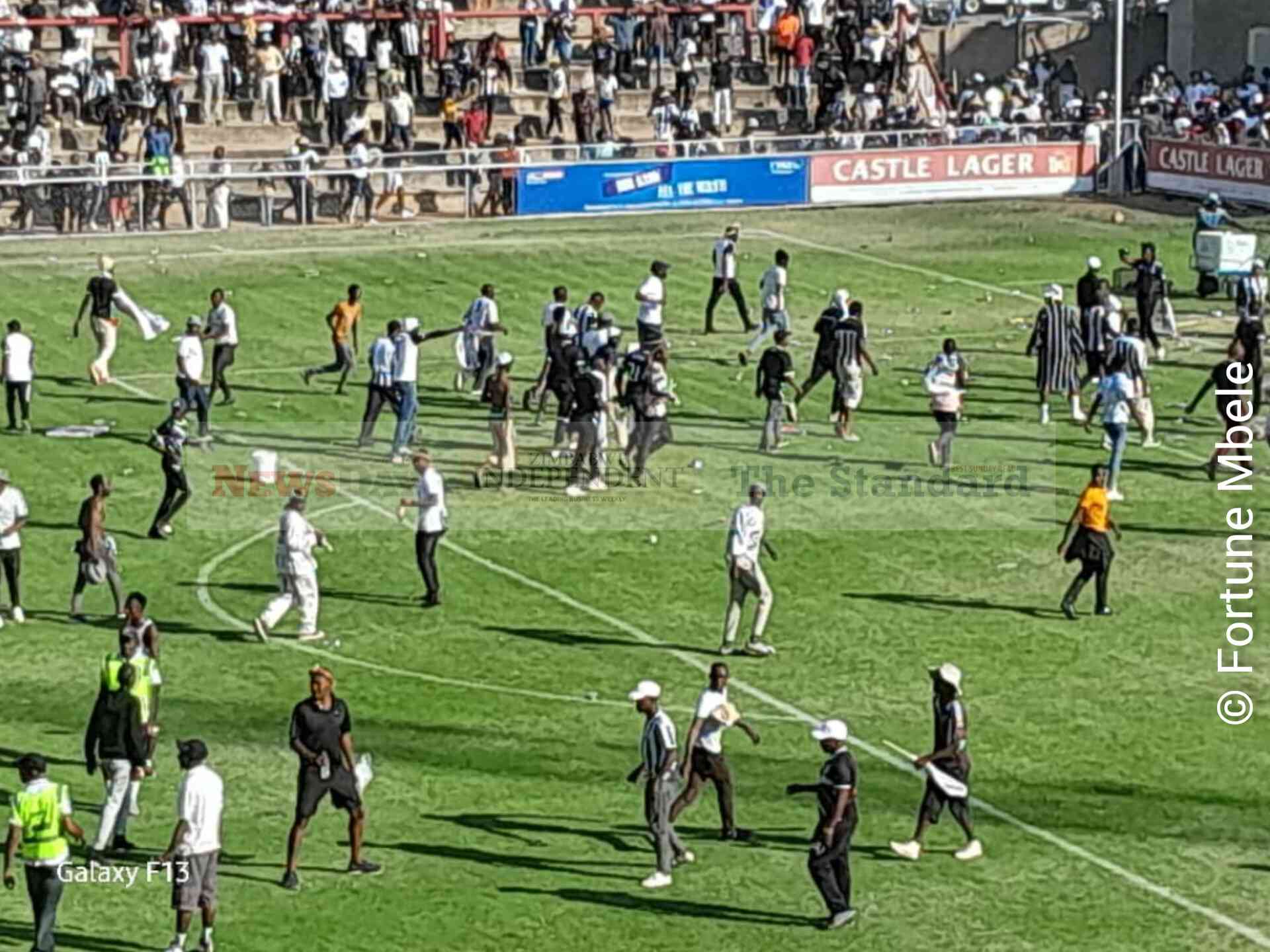 POLICE have arrested a dozen suspected hooligans following an orgy of violence at Barbourfields Stadium during a Castle Lager Premier Soccer League (PSL) match between Highlanders and Dynamos football clubs in Bulawayo on Sunday.
The much-anticipated duel between Bosso and arch-rivals DeMbare was stopped after 37 minutes when the former's fans threw missiles, invaded the pitch and engaged in running battles with the police over alleged biased officiating by referee Allan Basvi.
In a statement yesterday, police spokesperson Assistant Commissioner Paul Nyathi said: "The Zimbabwe Republic Police confirms that 12 suspects have been arrested in connection with the public violence which occurred at Barbourfields Stadium on September 10, 2023."
Although investigations are still on-going, police confirmed that six individuals were apprehended for public violence, while four are in custody for criminal nuisance and two have been arrested in connection with contravening the Firearms Act.
"The Zimbabwe Republic Police assures the public that full-scale investigations are in progress to account for all suspects who were involved in the violence," Nyathi said.
Meanwhile, the PSL's disciplinary committee says it is waiting for feedback from match officials before it commences disciplinary procedures.
"We would like to reiterate that violence and hooliganism have no place in our football and we expect those that breach our rules and regulations to be brought to book," PSL chairperson Farai Jere said.
Last year, both teams were fined over similar misconduct by fans, which led to the match being called off in injury time at the same venue.
Related Topics