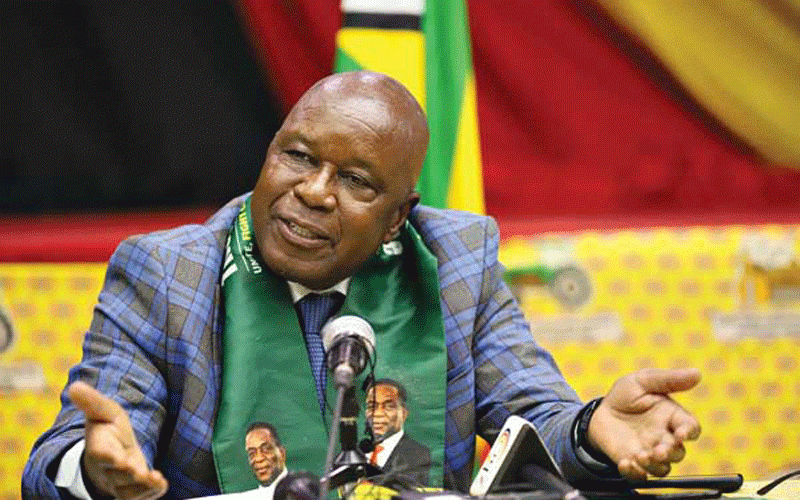 ZANU PF has come out guns blazing defending the lavish spending and Hollywood-style treatment given to former world Welterweight boxing champion, Floyd Mayweather Jnr by gold dealer Pedzisai "Scott" Sakupwanya last week.
Sakupwanya hosted Mayweather for three days with unconfirmed reports indicating that he splurged close to US$1 million on the boxing legend.
NewsDay understands that Mayweather's booking fee for any appearance is in the range of US$500 000 to US$750 000 before other expenses.
In an interview yesterday Zanu PF spokesperson Christopher Mutsvangwa said there was nothing wrong with the lavish spending.
"One cannot argue with success. President Emmerson Mnangagwa and his Zanu PF second republic are a run-away success story at national, African and global stages," boasted Mutsvangwa.
"There is nothing which the sulking and mean spirits of detractors and their feckless Citizens Coalition for Change (CCC) can do to arrest the palpable and tangible successes of the President.
"Mayweather is a global sports luminary from our cherished African diaspora in the United States. His presence projects Zimbabwe across continents. How can anyone be envious of his visit? Thanks, Scott for this glowing story of sponsorship," he added
Mutsvangwa said the decay of all urban centres was the bane of the opposition in the past two decades.
"Stinking uncollected garbage added to an overspill of burst sewers, rutted and pot-holed streets, unemployed youths and gutted, unpainted and rusted factories are all hallmarks of Chamisa-centric ineptitude.
"Spare the Mayweather visit from entanglement with the craven incompetency of Chamisa and his CCC goons," he added
Political analyst Reuben Tendai Mbofana said the arrogance demonstrated by Zanu PF was not shocking.
"The arrogance displayed by Zanu PF is not shocking. The rich are protecting themselves and the Zanu PF government doesn't care. How can you spend a million on an individual?" Mbofana said.
Another political analyst Rejoice Ngwenya said: "I am disappointed by the comment, Sakupwanya could have done better by building vocational centres and clinics."
Related Topics