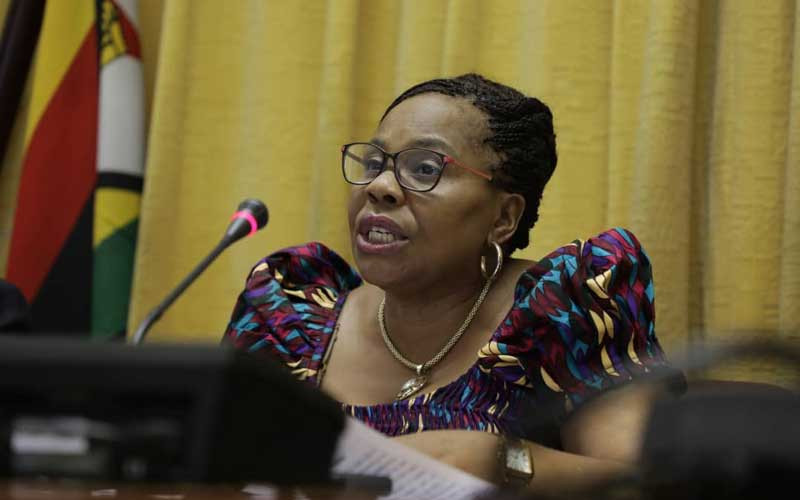 INFORMATION minister Monica Mutsvangwa, local publishers and media practitioners this week attended the first edition of the Global Media Congress in Abu Dhabi, United Arab Emirates. The Global Media Congress provided a platform for media players to discuss new business models and enable new business breakthroughs and reinventing companies. Zimbabwe Independent editor Faith Zaba (FZ) caught up with Mutsvangwa (MM) in the UAE to discuss the state of the media in the country. Below are the excerpts of the interview.
FZ: Why is it important for Zimbabwe to participate at this congress?
MM: We are very excited as a country to be invited. These are the results of the engagement and re-engagement afforded by our President Emmerson Mnangagwa. We are here as a media team. When I was invited, they asked who I wanted to bring, I chose media experts, gurus and media owners. I managed to bring in both public and private media. We are doing this in the spirit of inclusiveness as our President's mantra. This congress has been a wonderful platform which has given everyone an opportunity to learn a lot from delegates and key media players who are here. We have more than 1 200 here and there are more than 30 countries exhibiting here.
FZ: We have seen a lot of new innovations here, Zimbabwe is lagging behind, what role can the government play to boost innovation?
MM: New technology in the media industry is all here. We are learning a lot in terms of the media challenges which affect the whole world. Of course, for Zimbabwe not to be left behind, we are actually embracing digitalisation. The digitalisation project is something that we need to complete. We need to get everyone on board.
FZ: In terms of media reforms, where are we and what more should we expect?
MM: With the advent of social media, these are the disruptive technologies, which actually threaten the traditional media. It is important that we get all these cutting-edge solutions from these experts, who are at this congress to make sure that we see the viability of our traditional media and at the same time embracing social media. We are also here to learn a lot about fake news, how to deal with fake news, disinformation, misinformation, the importance of information to each and every one and universal access to information to our people.
FZ: What is the ministry doing to improve the operating environment for media organisations in terms of policies and working environment?
MM: There is a lot that Zimbabwe has done in the Second Republic, within the last four years. Under the stewardship of our President Emmerson Mnangagwa, as a ministry we have managed to licence 14 community radio stations and eight campus radio stations at universities because research is important academia as we move to make sure that media industry grows. The idea is to shape our media industry to make sure that the industry grows and there is no reason why our media industry cannot grow in our country.
FZ: What needs to be done to boost the film industry. Africa earns more than US$5 billion a year?
MM: I have highlighted the Human Index, which is very high in Zimbabwe for investors, who are coming to Zimbabwe. It is not difficult to get all the skills which they may want. We want of course to create employment. We have also been talking to Filmgate, which is a very big company making films. I am saying Zimbabwe has got a talent pool of youngsters and people who are gifted in making films and as a ministry, we have got a film school. We want those collaborative ventures so that we can start at least to harness all that pool and make sure that we also make money like what Nigeria (Nollywood) and Kenya is doing. We already have recognised movies which have been shot in Zimbabwe, Gonarezhou is one. So we are saying this is the talent we want to harness and we want to get the international and UAE and New York cementing the market.
FZ: What is the ministry doing to create safe spaces for women journalists and equal opportunities for female journalists to excel?
MM: On the issue of women, when I was given this job, which is not an easy task, but a task that I have worked for. For me, failure is not an option. Women of Zimbabwe should work hard and they have proven that they are capable. As they have worked in the armed liberation struggle there was no easier training for women. It was a war. If you were not a fully trained soldier you would die. So, women did it. Even before, they were also strategists and had merit. There is only a need to change perceptions. We want more women in the newsrooms, not just as journalists but as editors. Journalists collect information but editors are the ones who control the content so we want to see more female editors.
I am proud to say working under President Mnangagwa, he used his own executive powers to increase the number of women in Cabinet. I am also seeing more women leading the media institutions for the first time. Our national broadcaster is led by a female CEO (Adelaide Chikunguru). We have Faith Zaba, (Victoria) Ruzvidzo at the Sunday Mail and many others, who have done extremely well. Women are very thorough and multi-talented. They have got these inborn multi-task abilities. They look after husbands, do household chores and this comes naturally. Those out there who see women as sexual objects, pity to them. Women have much to offer. We are not saying gender based violence. It doesn't matter whether it's a media house, public or private sector, we need respect from human beings and God created us in different ways to carry out work to improve our country.
FZ: In terms of media reforms, where are we and what more should we expect?
MM: From the time I was given this job by President ED Mnangagwa my mandate was to bring people together and brand our country. We also make sure that we open up media waves and truly this has happened 42 years after — better late than never. Now we have more than one television station in the country and we have made sure that all marginalised people are not left behind in the spirit of no one should be left behind. We have licenced community radios. We have gone out launching them and the communities have embraced our local languages.
FZ: You have said the President's mantra is not leaving anyone behind; can you please expand on this?
MM: We have 16 local languages and they are all important. We want to make sure that all Zimbabweans are brought on board. That's the spirit of inclusivity and that's what our leader the President Dr Mnangagwa is for when he says Zimbabwe is open for business, engagement and reengagement is what has found us in the UAE so the success story goes on. We continue to do the media reforms - all that brings Zimbabwe together. What brings Zimbabwe together is Ubuntu. When we know our history is Zimbabwe, then we can take the right way forward.
FZ: The Covid -19 pandemic had a serious impact on the media, not only in Zimbabwe but globally. In some countries, state subsidies and tax breaks became more important than ever in securing the financial viability of media outlets. What is the Zimbabwe government doing to ensure media viability? Are we having such conversations?
MM: We are here to get all these ideas and I am glad that I took the media gurus from both public and private media so that nobody is left behind and we are very consultative when we do whatever do. We have carried out a number of reforms in our country where stakeholders have always been brought on board so that at least we get everyone's idea and we then come up with a central idea which will take us where we want to go.
The challenges which have come due to Covid-19 we all saw how it affected, not only the media but I am happy as a ministry, we have worked very hard to make sure that our media industry which were designated as essential services, provided information during the pandemic.
FZ: As part of the government's reforms, some organisations were awarded TV licences. Some have not launched. Are we likely to see these licences being revoked and more companies being licenced?
MM: The process of giving out licences was carried out by the statutory board, the Broadcasting Authority of Zimbabwe, which went through all the processes and the process was very transparent and accountable. One can follow through all those processes. There are deadlines for those who were given those licences and if they are not on air by that time they will obviously be withdrawn and the whole process will start again and it is done without fear or favour. People will apply and the processes are done very transparently, accountable and we want to see more of those televisions but I must say, already out of the six commercial television licences we issued out, three are already on air and two more will be coming soon. So we are happy about the progress and we will be happier if all of them can actually be on air and we would like to continue to see that we issue out more in the future.
FZ: We have met a lot of young Zimbabweans here and many are doing big things outside Zimbabwe, what is government doing to attract back the talent?
MM: When our President was being inaugurated, the first thing he did is he invited all vice chancellors of our universities and what he emphasised in the meeting is he wanted all universities to be proud of graduates who go out and make something, either a product or service, we do not want you to be churning out graduates who end up on the streets. This is why we have come up with innovation centres, hubs and industrial sites where we are seeing students actually producing products and service. During Covid-19 most of our personal protective equipment came out of our universities. So, the education 5.0 leads us to a society where we have to be innovative in whatever we are doing.
We cannot continue as a country of the future without embracing digitalisation, without embracing artificial intelligence. We as a developing country, we should be found to be embracing these technologies so that we step well with the whole of the world in the 4th industrial revolution. It is today and not in the future where we all have to do it. As a government we are doing our best. We just wish they remove these illegal sanctions, which are strangling us as a country in terms of accessing capital to make sure that we completely industrialise our country. We have everything in place, human resources indexes and natural resources in terms of any minerals which are required by the world.
Related Topics