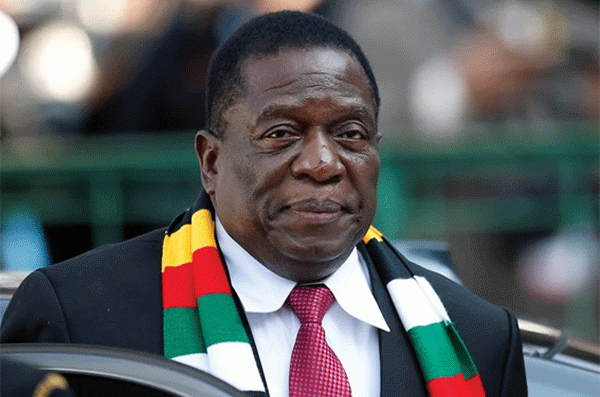 SECURITY, law enforcement agents and tax authorities are gunning for flamboyant business dealers and socialites linked to Zanu PF who have in recent years amassed wealth through government contracts.
Under the spotlight are movements created after President Emmerson Mnangagwa assumed power by replacing the late former president Robert Mugabe in 2017.
The affiliates, according to highly placed government and security sources, namely MenBelievED and YoungWomen4ED among others, have reportedly been taking advantage of their associations with Mnangagwa and Zanu PF to win government contracts.
Their lifestyles have, however, attracted security and law enforcement agents including tax authorities amid growing discontent within the ruling Zanu PF that Mnangagwa is allegedly creating parallel structures at the detriment of the party.
This comes as the ruling party prepares for the upcoming Zanu PF national congress set for Harare next month and the 2023 harmonised elections.
Other sources who spoke to the Independent noted the silence on the part of various Zanu PF organs such as the youth and women's leagues which point to disunity rocking the ruling party.
Zanu PF is currently burdened by serious infighting with growing indications that a faction reportedly backing Vice-President Constantino Chiwenga has been using law enforcement agencies to gun for members of the affiliate members who have expressed their loyalty to Mnangagwa.
Approached for comment, Zanu PF secretary for the commissariat Mike Bimha said the ruling party leadership had not received reports of allegations against the affiliates.
He said: "We have not received such reports, therefore, I am not in a position to comment."
"The affiliates do not belong to the party structures and they are free to hold their activities outside our influence."
In an interview yesterday, MenBelievED national spokesperson Timothy Nyakudzuka confirmed that the group was a Zanu PF affiliate guided by party policies.
"On reports that there are some members who are using the party name and that of the President, that is a concern not for MenBelievED only but for the general citizenry and ZRP has since issued cautions in the press. We will let them do their job and bring culprits to book. So far nothing has come to us pertaining to any of our members," Nyakudzuka said.
In his response on members getting government contracts but failing to deliver, he said the organisation draws members from different spheres of life rallying behind Mnangagwa.
"I cannot comment on personal businesses of members if they have any but on MenBelievED as an organisation only," he said.
Speaking to the Independent, YoungWomen4ED spokesperson Tatenda Mavetera said the affiliate's mission was to assist the ruling party in reaching its target for the 2023 elections.
She, however, said the affiliate organisation has no place for members who were bound to tarnish the name of the party for a personal benefit.
"Affiliates are for the party and not individuals and our efforts to assist the President and the party in achieving our five million votes' target.
"Zanu PF is a voluntary organisation and no one is supposed to join it for monetary gain and as affiliate organisations of the party, our mantra and objective is to assist the party and the president to win the 2023 elections. So, whoever is pushing that narrative is wrong because all these efforts are being done for the party," Mavetera said.
Multiple sources who spoke to the Independent also added that the latest wave of arrests of businessmen linked to Mnangagwa such as Gokwe-Nembudziya legislator Justice Mayor Wadyajena has been part of a plot to paralyse him ahead of the upcoming ruling party elective congress.
Zacc spokesperson John Makamure said the commission does not follow political pressures but the constitution.
"We would like to categorically state that Zacc does not pursue any political agendas. That would be in flagrant violation of the constitution. We are disciples of the constitution and cannot act against the supreme law.
"Zacc does not target any particular groups in its investigations. We launch investigations mainly based on reports that we receive from whistleblowers and other sources such as the Auditor General's Reports," Makamure said.
Makamure further added that there were no sacred cows in Zimbabwe's anti-corruption drive.
"Fighting corruption is a key pillar under NDS1 and the commission is determined to make a huge contribution in the realisation of Vision 2030," he added.
The Independent is further informed that the Zimbabwe Revenue Authority has since been instructed to monitor lifestyles of certain members of the Zanu PF affiliates especially on social media.
Related Topics