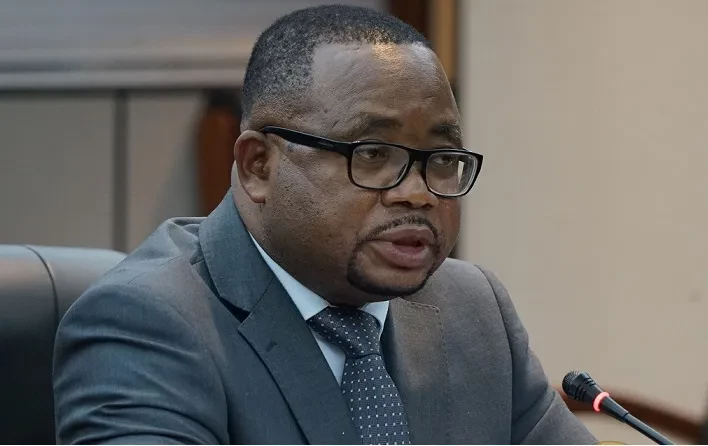 DEEP in the heart of one of Zimbabwe's biggest platinum mines, a group of workers gather in a dusty, dimly lit room.
They are tired, overworked, and underpaid. But what's worse is that they are at the mercy of labour brokers, who control their employment and ultimately their livelihoods.
One worker, who identified himself as Masona for fear of being victimised, shared his experience.
"I've been working in these mines for years, but I don't even know who my employer is. I'm just a number to them, and they can replace me at any time."
Another woman miner speaks up.
"We don't have any job security. We don't have any benefits. We don't even know how much we're getting paid, because the labour brokers take a cut of our wages."
It's a stark reality faced by many mine workers in Zimbabwe. Labour broking — a form of labour intermediation or subcontracting — has become a common practice in the platinum and gold mines, and now it's starting to spread to the emerging lithium mining industry, according to mine workers' unions.
But while labour brokers benefit from exploiting these workers, the workers themselves are left to suffer. They endure long hours, dangerous working conditions and meagre wages that barely cover their basic needs.
"It's not fair," says Masona. "We work hard every day, but we don't get to share the profits. We're just pawns in a game that we can't win."
The woman miner nods in agreement. "We need to stand up for ourselves and demand better treatment. We deserve to be treated with dignity and respect, not like disposable commodities," she said.
Their words echo the sentiments of many mine workers who are fed up with the injustices they face. It's a complex issue with no easy solutions, but one thing is clear: labour broking has brought misery to the lives of too many people.
"The issue of labour broking has brought misery among mine workers while benefiting a few. This is common in the platinum mines and is becoming common in the emerging lithium mining," said Justice Chinhema, secretary general of the Zimbabwe Diamond and Allied Minerals Workers Union.
Chinhema said his organisation was pushing for the review of the outdated collective bargaining agreement (CBA) to address the practice.
"We want to see an end to rampant casualisation of labour where workers are engaged in short-fixed term contracts. There are a number of jobs of permanent nature that are being given on a short-term basis, violating the principles of decent work agenda," he said in a statement marking the Workers' Day commemorations.
The major problem with labour broking is that it costs workers money because they have to split the rewards of their labour with these brokers.
According to unions, workers hired through labour broking are typically not even permitted to join unions, and if they try to speak out against the abuses, they are just sacked.
Professionals and General Mine Workers Union of Zimbabwe president Abraham Kavalanjila said labour broking, also known as labour hire, was like modern-day slavery.
"The effects are that there is no job security, no social security, no guaranteed salaries, no safety, and workers do not have control over whatever amount they are given.
"If an accident occurs, the affected employees are called illegal gold panners. That's one of the worst things that affects employees in the mining industry. The practice is spreading across the mining sector, including gold mines," he said.
Labour brokers, according to labour experts, make workers available to third-party clients that assign their duties and supervise the execution of their work.
Most frequently, the labour broker enters into an employment contract with the worker, manages the payroll of individuals who have been placed with customers and takes on the duties of withholding employee's tax from the worker's salary.
In Africa, the practice is more common in Namibia, South Africa, Kenya, Eswatini, Uganda and Gambia. South Africa's biggest labour union, Cosatu, has, however, been calling for the outright ban of labour broking, blaming it for exploitation and enslavement of workers.
It organised mass demonstrations against labour brokers in 2012.
Regarding the practice of labour-broking, Zimbabwe's Labour Act [Chapter 28:01] makes no explicit provisions. According to the Labour Act, an "employer" is any person who hires someone else, gives them a job, pays them for their services, or openly or implicitly promises to pay them.
In essence, the legal validity of the relationship between a labour broker and his or her employees may be questioned.
However, labour experts claim that it is unclear whether the subcontracting of such workers is legal.
The ILO Private Employment Agencies Convention 1997 (C181) recognises and regulates private employment agencies but workers working under these must be protected in relation to collective bargaining, freedom of association, minimum wages, working conditions, statutory and social benefits and occupational health and safety.
However, this convention has not yet been ratified by the majority of southern African nations.
Public Service, Labour and Social Welfare minister Paul Mavima said workers should approach the Labour Court for recourse, adding that the law was very clear that no one should be victimised.
Parliamentary Portfolio Committee on Mines and Mining Development chairman Edmond Mkaratigwa said it was shocking that such "human abuses continue to be witnessed in our country" especially that the nation celebrated Workers Day last week.
"I had thought there would be a decline in such incidences and I hope that, as of late, those should just be a pocket of few companies, and I condemn such untoward behaviour against labour. It is important that you have brought the issue to our attention and we will conduct an inquiry into that," he said.
"In the meantime though, those who are facing such challenges can share the information with our committee in the form of a petition and we can look into that.
"We have heard of some abuses and we have actually engaged the companies for rectification. Zimbabwe is a free country and is governed by labour laws. All rights provided in the Act should be enjoyed by all workers unreservedly.
"Employers must take note of that and we shall not let that happen under our watch. We have to build our country and we should be improving on all fronts including the observance of labour rights," he said.
Related Topics