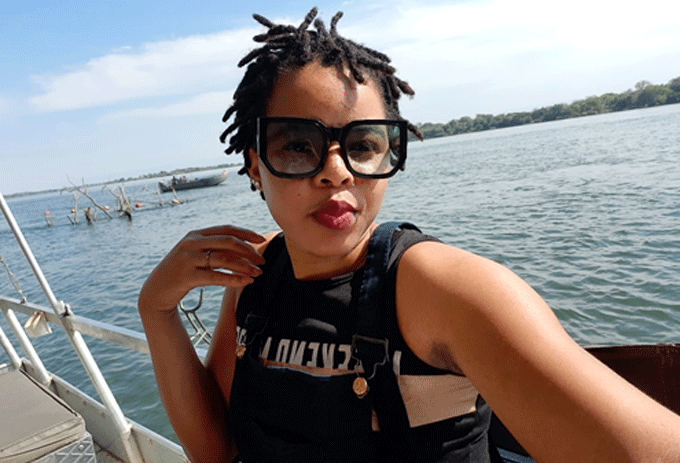 Mutare-based women rights champion Kudakwashe Melody Mudiwa is among a number of women in Zimbabwe that have chosen to be the faces of women's rights in the country.
Mudiwa is passionate about women's empowerment, particularly women's rights to land.
She has sacrificed her time, committing to work with women's empowerment groups in the country, with the hope of achieving social and economic justice for women.
"Where I work, I assist my seniors in overseeing programme developments, seek grants and proposals, work on projects and budgets," Mudiwa said.
"My duty is to make sure that my organisation's activities and programmes align with its goals and mission.
"Mostly, I work with the rural women farmers ensuring that there is development for the sustainability of their livelihoods.
"Our main goal is around women's land rights, access, ownership and control of land.
"Women do need to enjoy their land rights because there are the ones that are always working on the land and they need to feed and look after the family through that land."
The 27-year-old human rights activist said they were lobbying and advocating for women's land rights so that they feel secure on the land they work on.
"Issues of security of tenure continue to be a challenge for most rural women farmers," she said.
"In terms of achievements, l have been complimented by my supervisor and my boss a couple of times for doing exceptional work, for writing good reports and also for meeting deadlines. Whatever I am tasked to do I make sure I deliver.
"In case I identify a problem, I always manage to solve it, coming up with a new idea and improving things.
"It is my aspiration to continue to develop my skills and experience in non-profit organisations and become an expert in my field of work.
"I also want to develop my leadership and organisational skills and this will help me achieve my goal of seeing rural women farmers around the country enjoy their land rights."
She said to be a young woman meant she is a role model to fellow young women.
"My duty is to inspire young women through my works. I care a lot about my fellow young woman's personal development and I always emphasise teamwork and communication as a key to success," Mudiwa said.
"My greatest life lesson is that always do what you love, whether you are being paid for it or not, one day you will reap something.
"If all you think about is money, you might miss some opportunities and fail to unlock some doors in your life."
Her personal mantra is "My positive thoughts guide me to new heights".
"I do not like associating with negative people, negative vibes are a total turn off for me!"
This article was made possible through support from the Women's Coalition of Zimbabwe (WCoZ) under the Amplifying Young Women's Voice for Equality and Non-Discrimination initiative supported by the Norwegian People's Aid (NPA).
Related Topics