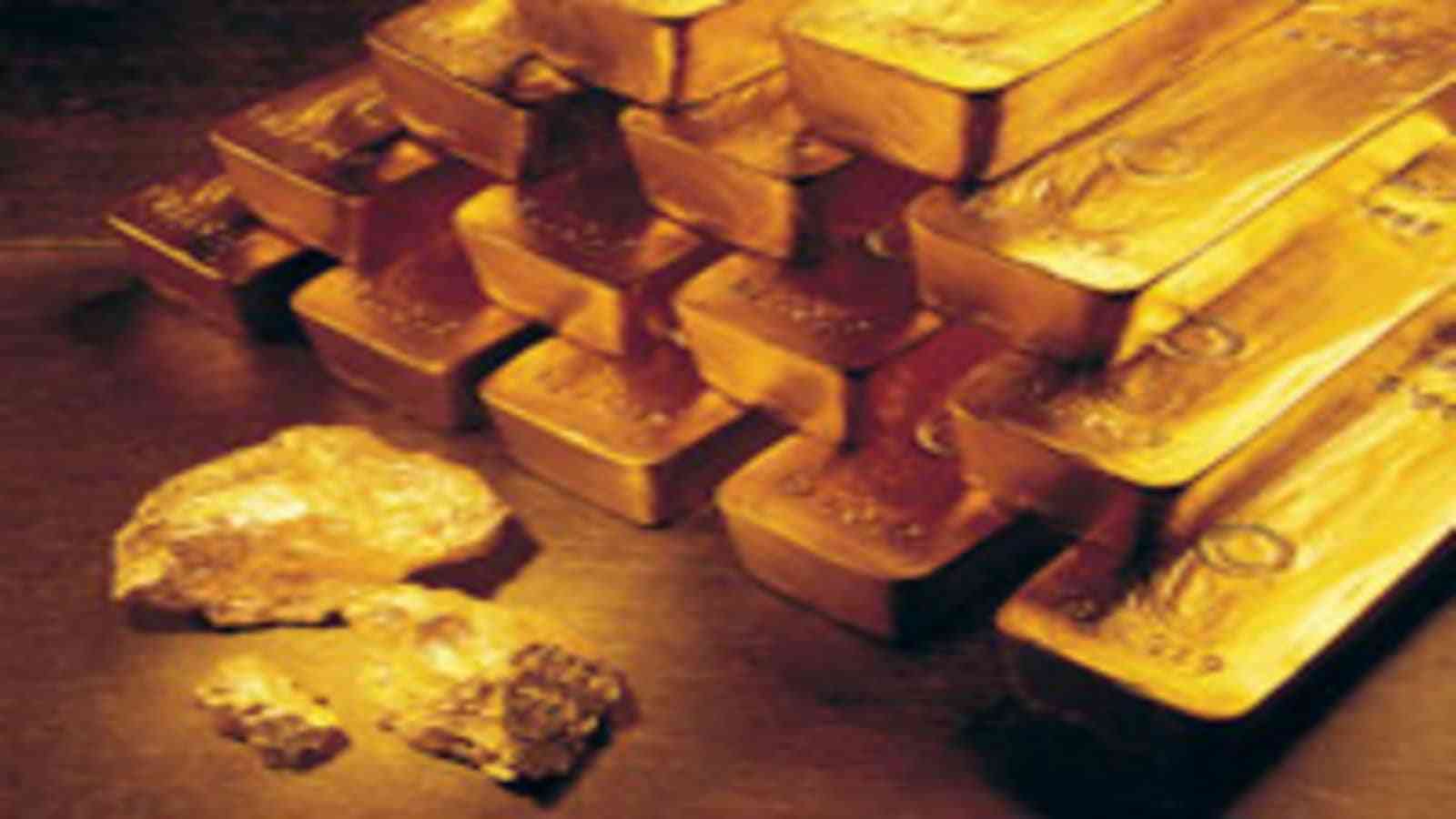 Whenever you see a Chinese company making bricks or tiles —well, just about anything that involves digging up the earth for that matter — go to the mirror and carefully count your teeth. Fishy things are happening there.
Did you hear the news just this past week? It's not exactly clear who did it, but a Chinese company, Ming Chang Sino-Africa Mining, was granted a licence to set up a brick-moulding venture in the Warren Park area in Harare.
But, just as it was preparing to get onto—into, rather—ground, some nosy inspectors from the municipality of Harare made a game-changing revelation. They said the area was possibly rich in gold, having, since 1924, been home to 16 gold blocks. You know how it happens now. This information spread, until it reached the highest offices that then said, no, the project must be stopped.
At this stage, you can only speculate why the project was stopped. Maybe the government saw it fit to preserve the gold. Maybe the government, for a change, heeded the recommendations of the team of inspectors who had discovered that the project would be implemented in a built-up residential area, and was, therefore, unsuitable.
It's also possible that the government is worried about the domino effect of letting the Chinese company do its business in the area. Imagine what would happen if rumour spreads that Ming Chang is moulding bricks and mining gold. Zimbabweans don't waste time. Before you finish saying "gold", hundreds of thousands of makorokoza would have descended on the area.
That becomes a serious national risk that requires whole battalions and packs of dogs, like we saw happening in Chiadzwa back then. With the elections coming next year, that would give those human rights loudmouths a chance to justify getting donor money, and you know what follows when such a thing happens.
But the most probable reason is that some greedy people were planning to set up the project without giving those that matter something to eat. This is Zimbabwe, you see. Anything goes. For as long as you know how to feed the decision-makers.
There is a telling coincidence here. Ming Chang is predominantly a gold mining company, with projects in Mashonaland Central and Midlands provinces. I know what you are thinking about this already. But then, you have the copyrights to your own silent thoughts. I can't do a single thing about that.
It's highly possible that the company was not exactly concerned about bricks. That would only be a façade. Its eyes must have been on the gold that lies underneath the Warren Park surface. By the way, bar crawlers have for long said the same thing about the "African museum" that the government strangely decided to set up in Westlea, a part of Warren Park that was part of the colonial chain of gold blocks. They could have built the museum on top of Munhumutapa Building or some such place, but they chose an area which is rich in gold. Huh?
You see the thing about bar crawlers, hey. They know everything and everything they say is true. The problem is that they wait to get drunk before setting out the facts, and consider themselves impeccable authorities, so they never bother about providing evidence to back their slanderous jaw-jawing. But that doesn't actually mean that they are peddlers of falsehoods. You need to give them the benefit of doubt, otherwise Delta and the other befuddling outfits might get broke too soon if the bar crawlers decide to protest by withdrawing their services.
Back to serious business. We need to get seriously concerned when a Chinese company gets into the brick moulding business. There are these two other Chinese companies in Norton. They are also doing bricks. Thing is, they are doing it in a belt that is well documented for its richness in gold. And you wonder why these two companies were given the green light to mould the bricks in those particular areas when they could have been allocated sites in a proper industrial area.
Here is the thing. History is rich with anecdotes of how these foreign companies cheat Zimbabweans out of their money. You get a licence to do something and you pretend to be doing that while you are actually doing something else. In the Midlands, there is this mining company that spent years "sampling" the soil for diamonds. Yet, as bar crawlers always said, the company was actually carting out the diamond ore to South Africa. The same happened with our platinum. Lots of it was smuggled out in the name of sampling.
Imagine, then, what would happen when a "bricklaying company" gets to do its business in an area that is rich in gold. A thousand bricks, an ingot of gold. That's simple arithmetic.
On a similar note, you will then forgive my apprehension around another Chinese company, Sunny Yi Feng, which is doing ceramics, again in Norton. I'm not accusing the company of anything, by the way. I just have questions to ask.
In late 2018, the "new dispensation" of President Emmerson Mnangagwa designated part of the farm of the late army commander, Vitalis Zvinavashe. A whole 100 hectares. This is not to moralise about the decision to take the plot from his widow, Margaret. The general was having too much land in the first place.
What raises the stink is the purpose for which the plot was taken. It was taken to set up a tile-making project run by Sunny Yi Feng. Things were always going to be untidy about this. The ceramics company was given the land in an area too close to Manyame River and the nearby Darwendale Dam. There was a huge possibility that the project would pollute the river and the dam. In fact, this is what is happening.
There was no need to grab farmland and turn it into an industrial area. If you know Norton well, it has expansive land set aside for industrial purposes. What, then, was the rationale of changing the land use?
One of my most prized memories when I came to Harare for the first time for my studies at UZ in the early 1990s was the stretches and stretches of wheat and maize that rolled before me in that area on the rainy March day when I arrived. The Zvinavashes were not doing a bad job on the land after the fast track land redistribution programme. And the land was taken from Margaret after the death of the influential general, who they say had left his job after being accused of plotting a coup against the late Robert Mugabe.
But this is not about Robert Mugabe and that alleged coup. This is about after a coup and Mugabe was off the stool, in 2018.
The late Perrance Shiri was the Lands minister and he is the one who superintended over the take-over of the plot on which Sunny Yi Feng was settled. By the way, he is the same dude who transferred Zipra properties to Zanu PF. What's puzzling about Shiri is that he went ahead and gave the land to the not-so-sunny Sunny Yi Feng even when his boss and vice-president then, Kembo Mohadi, was not amused. Remember, Mr Campbell would not officiate at the groundbreaking ceremony in October 2018. The pub prawlers say he was complaining that Sunny Yi Feng did not have an environmental impact assessment certificate. Maybe they hadn't given him something to eat, that's why he declined.
But that aside, the fact remains that there are just too many questions around why Sunny was given that land. The matter for real reckoning is, that area where Sunny is operating is in a belt that is rich in gold. Let those that want to dispute this cast the first stone.
The syllogism becomes clear, then. There are questions around how Sunny Yi Feng was allocated the land in Norton. The area is rich in gold. There is a high chance that if you are working the earth in an area that is rich in gold, you will not ignore the gold that's there, to put it kindly. On a scale of one to 10, there is gold on the Sunny Yi Feng site. Do the conclusion.
Tawanda Majoni writes in his personal capacity and can be contacted on [email protected]
Related Topics