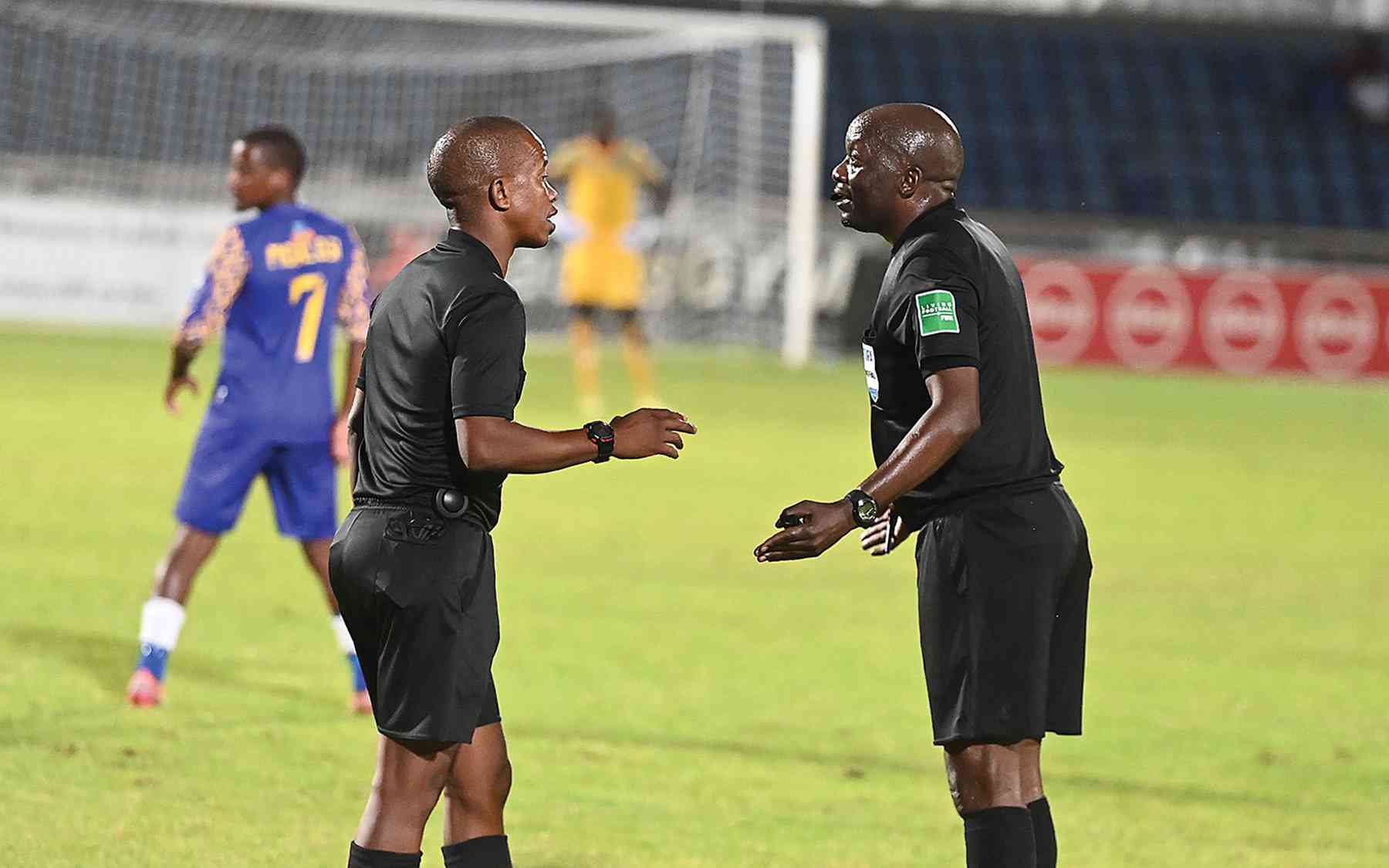 Exactly three years after FIFA poured covid-19 relief funds into the coffers of their members to try and give football a kiss of life after the game was ravaged, first division referees in Zimbabwe are still crying foul.
FIFA disbursed US$ 1.5 million to its members to cushion them since organised football had been suspended in most countries like Zimbabwe due to the coronavirus pandemic.
The globall football organisation wanted to ensure the money gets to the intended beneficiaries, including referees and the women's league.
"There can be no doubt that the COVID-19 pandemic is the biggest challenge that world football has ever faced," said FIFA President Gianni Infantino when launching the fund.
"That is why I am so proud of the response by FIFA, the confederations and all our member associations in acting quickly, decisively and unanimously to develop a detailed support plan to help the entire football family. "
The Zimbabwe Football Association gave the women's league US$500 000. The 18 PSL clubs were given US$ 100 000 to share among themselves, while the administration received US$10 000.
The four regions shared US$ 124 000, while the ten provinces shared US$ 160 000. Area zones were given US$ 10 000.
Referees across the country only get paid on match days. This means, with football on hold due to the Covid-19 pandemic, there were concerns over their welfare.
A number of the referees, though, are employed elsewhere, with some being soldiers, police officers, petrol attendants and school teachers.
During that time, the country's long-suffering footballers had turned to 'street money games' to make ends meet.
But referees were stuck, with virtually nothing to do. From the relief funds, the association (ZIFA) said they allocated US$44 000 towards referee's fees for Chibuku Super Cup that marked the return of football in 2021.
All referees on the Premier Soccer League panel, went on to receive ZWL $2000 from the Zimbabwe Football Association (ZIFA).
The amount was equivalent to US$80 as it was paid in local currency at the prevailing auction rate.
One referee on the PSL panel who preferred to be identified as Edward confirmed receiving the money.
"We received the funds and yes it was ZWL $2000 but considering the rates, it was too little.
"We were told that we would receive the money twice but the second payment never came. ZIFA even wrote to PSL that the money for our fees has been exhausted.
"Painfully, it was hard to question them because that had potential to get you removed from the PSL referees panel. The environment is tense and there is too much intimidation."
However referees that officiate in the first division say they did not receive any funds despite being enlisted on the beneficiaries.
Zimbabwe's first division is divided into four respective regional leagues, the Northern, Southern, Eastern and Central regions.
While the Premier Soccer League has over 50 affiliated referees, each region has about 30 affiliated referees, who are constantly rotated.
Philemon Machana who was the board member in charge of finances during the covid-19 era distanced himself from referees issues.
"I'm no longer part of the organisation (ZIFA). We moved out of office so that football progresses well.
"But still, that time we disbursed funds and it wasn't the responsibility of finance department to come up with lists of referees.
"Referees have their own leadership, who came up with a list of names of referees to benefit.
"Of course, they would want to blame us, the previous board, because of events that led to our departure from office.
"The bottom line is we gave referees their share and if there was exclusion, then I'm sure, they did it on their own as referees. It's not us," he said.
Machana and two others along with Felton Kamambo, who was the ZIFA president were recently replaced by a normalisation committee which was appointed by FIFA.
They had been removed from office on allegations of mismanagement of funds, corruption by the Sports and Recreation Commision.
That also prompted FIFA to suspend Zimbabwe from all football activities for over a year, owing to government interference.
Appointment of the normalisation committee saw Zimbabwe being readmitted into international football activities after over a year of absence.
Machana added: "We did our part, and we even did good service to national teams. Some of the funds might have been dedicated to national teams.
"But we disbursed the money to every stakeholder that was supposed to receive the relief funds during the covid-19 pandemic."
A series of interviews, with referees officiating in the four regions, revealed that they were excluded from receiving the funds.
"We were told to first affiliate just like in any other football year. We followed the procedures and they even requested for our account details.
"However we only learnt from our colleagues on the PSL panel that they received money from ZIFA. We didn't get anything and nothing was communicated."
Acting ZIFA Chief Executive officer Xolisani Gwesela was coy about the matter, as he referred questions to the beleaguered executive board.
"During that time, I was not in-charge. I don't know how the money was shared. The former executive is in a better place to comment because they were in control," Gwesela said.
Marylyn Chifamba who had been the association's chief accountant for the last ten years resigned a fortnight ago, following the dissolution of the Felton-Kamambo led-board.
A report by the U4 Anti-Corruption Centre, 'Corruption during Covid-19', published in November 2022 found:
"Between January 2020 and October 2022, corruption infiltrated Covid responses across the world and contributed to prolonging the crisis."
And the chairperson of the Zimbabwe Anti Corruption Commission Justice Loice Matanda Moyo, admitted that illicit financial flows are of the "greatest threats" that Zimbabwe faces as a country.
"Africa remains the richest continent in the world and it's also true that it remains the poorest. It means we must challenge ourselves on why the richest continent is the poorest.
"It's very important to ensure that we stop illicit financial flows from Africa, as a whole, and Zimbabwe, in particular, so that we build our continent and that we build Zimbabwe," Matanda Moyo recently said.
Matanda-Moyo said the Financial Intelligence Unit estimated illicit financial activities had robbed Zimbabwe in excess of US$3 billion.
This included losing money through tax evasion, corruption, fraud, drug trafficking and money laundering.
According to her, the anti-corruption commission's Strategic Plan department allocated 60 percent of its resources to investigation and asset recovery for the period 2019-2024.
Related Topics