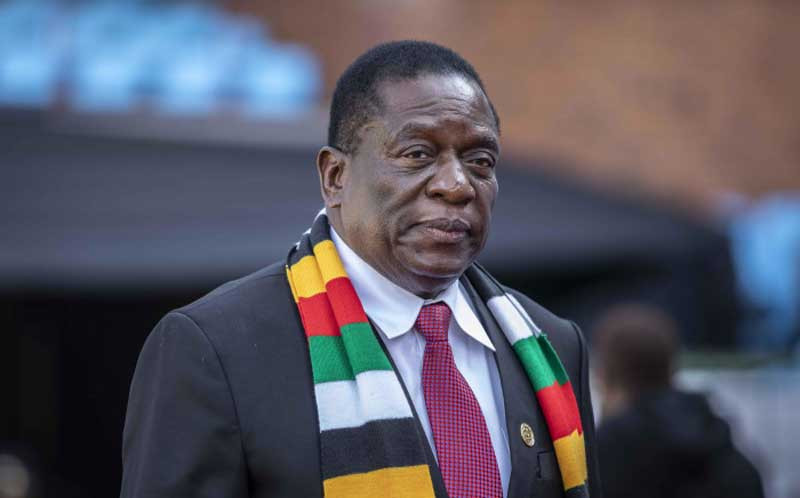 PRESIDENT Emmerson Mnangagwa yesterday claimed that his administration had put adequate mechanisms in place to guarantee a credible election to be held laterthis year.
Critics and the opposition, however, accuse Mnangagwa of presiding over an unfair electoral environment through systematic banning of opposition rallies.
Speaking at a conference hosted by a group calling itself Pastors for ED In Harare, Mnangagwa urged the church to pray for peace.
"Regarding the forthcoming harmonised general elections, I once again call upon the church to preach unity, peace and harmony.
On its part, my administration has put in place mechanisms for a credible, free and transparent election. I urge you as the church to promote peace because it begins with meand you," he said.
"Upholding constitutionalism, the rule of law and non-violent, peace, unity, tolerance, respect and love remain cardinal principles under my administration even during the election season. I call upon Pastors for ED to help us with the word, before, during and after elections."
Mnangagwa, however, said he would not allow Western countries to impose their type of governance on the country.
"They have their way of governance, and we do not interfere with their sovereignty, yet they want to impose their type of governance, that will never
happen."
Speaking at the same event, Vice-President Constantino Chiwenga described Mnangagwa as the anointed "king" who should be revered and respected.
"Mnangagwa represents David in the Bible, the king. The Bible said people should be submissive to their leaders," Chiwenga said.
Mnangagwa was honoured with a gown of adornment and conferred with a certificate of recognition and honour by the Zimbabwe Union Council of Churches for his role in the liberation struggle.
He was also presented with a Bible.
Pastors for ED movement evangelist Idirashe Dongo called on church leaders to encourage their members to participate in the building of the country's economy.
"We have a part to play in building the nation's economic, social and political spheres and this can only be achieved if we encourage people to vote for ED in the oncoming presidential elections," Dongo said.
Related Topics