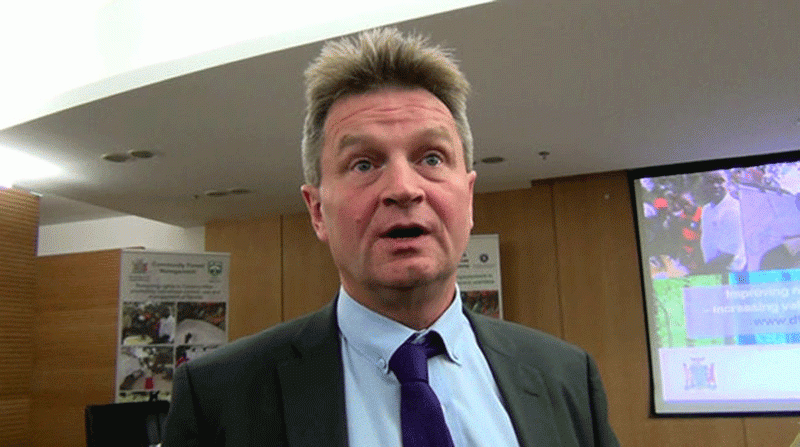 GOVERNMENT has come under fire from the European Union (EU) for dragging its feet in implementing reforms since the resumption of formal dialogue between the two parties in 2019.
Outgoing EU head of delegation to Harare, Timo Olkkonen said the EU bloc was concerned about the slow pace at which reforms were being implemented as the country approaches the 2023 general elections.
In an interview with NewsDay after bidding farewell to President Emmerson Mnangagwa at State House yesterday afternoon, Olkkonen said the EU would have preferred a much faster pace in Zimbabwe's reform agenda.
"This is again, of course, an issue that we are discussing at the political dialogue. The EU would have hoped for a faster pace in many of the reforms and there are issues around human rights where we still have concerns, but the hope, of course, is that there is movement on these issues and the situation will be improved and also that obviously we are looking forward for the next elections to be free and peaceful," Olkkonen said.
He said the reform agenda was discussed in his closed door meeting with Mnangagwa, and admitted stark differences existed between the two parties.
"We were discussing the government reform agenda, where we don't always see eye-to-eye on all issues, indeed, the importance of reforms themselves and also, indeed, the upcoming elections and the recommendations that the EU electoral delegation made and other observations," he said, adding relations with Harare have not always been as cosy.
"What's important about relations is that they are multifaceted and comprehensive. It's about development. It's about trade. It's about people-to-people relations, and indeed, yes, those political issues, sometimes we have disagreements and different interpretations about issues. That's exactly why the political dialogue is important, so we have a forum where we discuss these and further mutual understanding."
He said they also discussed the EU Investment Bank's interests in Zimbabwe as well as horticulture and export opportunities for the country, including economic partnership agreements.
Zimbabwe's political and electoral environments have been marred by gross human rights abuses, including banning of opposition gatherings, violent attacks, killings and imprisonment of opposition members.
Follow Taurai on Twitter @mangudhla7
Related Topics