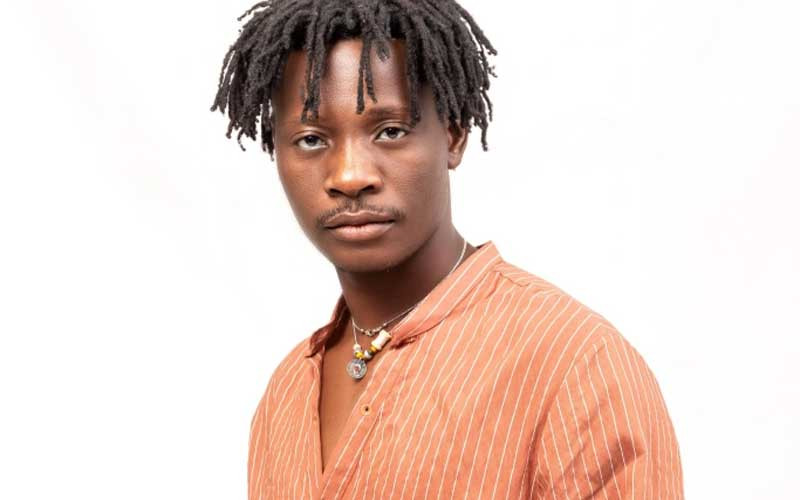 SHEM Zemura is a Zimbabwean filmmaker, television producer, director, cinematographer and writer who has been in the industry for quite a number of years.
He believes that film has the power to shape society and the world at large.
Since childhood, Zemura had a passion for art, and this saw him participating in drama and traditional dance while at both primary and high school.
His major highlight then was staging a performance at Hillbrow Theatre in South Africa for the Inner-City High School Drama Festival in a play that won 13 awards for his school.
As he was good with numbers, Zemura tried to enrol at North West University in South Africa for Actuarial Sciences, but could not afford the tuition fees and ended up studying accounting at University of South Africa.
Zemura was able to study and work at the same time. He worked as a teacher to pay for his studies.
Many people might be familiar with some of his films including Tangled which is currently screening on 3Ktv, Muzita Rababa, Kushata KweMoyo, Death And Other Complications and Muchaneta.
NewsDay Life & Style caught up with Zemura, who shared his journey and experience in the film industry.
Portrayal
I can describe myself as a determined and hard-working person. I am a patriot and activist through film.
Inspiration
Zimbabwean folklore (ngano) inspired me to be a storyteller through film. I want to change the way the world looks at Zimbabwe, and Africa at large through telling stories from a native view. We should know our stories better than Hollywood.
As a filmmaker I want to help build the platforms and infrastructure that enable Zimbabweans to tell their story and the first step has been creation of employment for local filmmakers.
I come from Murewa and the cast in my film Tangled is mainly from Murewa.
Challenges
The biggest challenge I have faced is getting investment for my projects, and a market for the completed projects.
I have had to learn the business of film through trial and error because the Zimbabwean film and television market is very unique and small.
Now that airwaves are open, new channels are being opened up, the environment is also changing for the better.
Worst moment
I can say 2019 was the worst year as I had no production on the small screen. However, it was the same year which made me realise that I needed to have control over the means of production and the distribution platforms . . . diamonds are made from extreme pressure.
Lessons learnt
The best lesson I have learnt so far is that a nation is built by its people. This saying is what pushed me to invest in Murewa, where I come from.
I have also learnt that one cannot achieve everything alone. My success is a combination of my hard work and efforts from my fellow brothers and sisters.
I owe my success to them as well as Rain Media and Mirazvo, who have been committed to all our work.
Secret to success
Family, they are my backbone, my pillar of strength and my cave in the rain. I could have given up on film a long time ago, but they stood by me, supported my dreams and continued to cheer me on.
Even now, I do films and fight to succeed so that I can enjoy a good life with my family. Most of my stories are inspired by my family. The Keep, still under production, is a story inspired by my father's journey from Mozambique during the Second Chimurenga, and the story is set in my village where the Kangara Massacre happened.
Wish
My wish is to be a locally self-made millionaire filmmaker in Zimbabwe. I want to show the world that it's possible through filmmaking.
Recognition
I won the best Southern African Film award for the Sotambe Film Festival in Zambia (2021) becoming the first Zimbabwean to win the award.
In 2017, I won the National Arts Merit Award (Nama) for Best Film (Kushata Kwemoyo) and Best Television gong for Muzita raBaba out of seven nominations in one edition, setting a new Nama record.
I have also been nominated for Best Film Editor for my film Kushata Kwemoyo at Lake International Film Festival in Kenya.
My films Kushata Kwemoyo and Death And Other Complications made it to the M-net Pop Up channel.
Advice to aspiring filmmakers
I strongly recommend someone to take film as a career as it is a lucrative business. Profit is access to revenue over the investment capital, not revenue over just talent. I think that is the biggest mistake most creatives make, and thinking that talent alone is enough.
Talent alone will give you popularity, but not income. We must invest in infrastructure, studios, equipment and our own means of production.
Also, aspiring filmmakers must not get into this industry thinking that you will make money overnight, or become rich from just one production.
You have to be consistent, don't give up and be part of as many productions as possible and collaborate with other filmmakers.
Related Topics