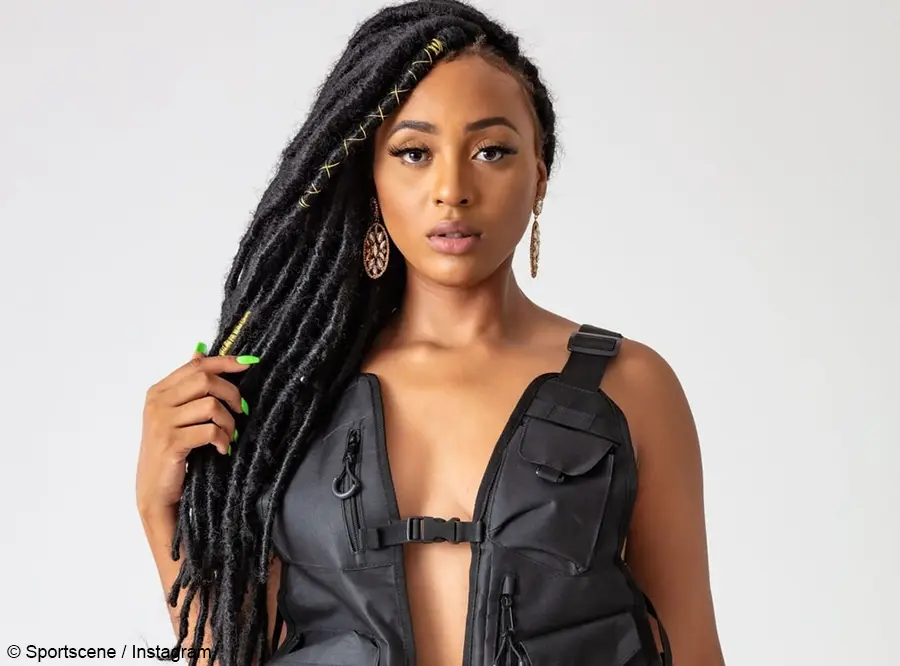 SOUTH AFRICAN rapper Nadia Nakai has accused Zimbabwean promoter Tafadzwa "Zimboy" Muchechetere of being a con artist after she was allegedly duped at the Changamire hip-hop awards in Harare.
Nadia made an appearance at the Changamire awards at Woods Pub and Grill (Longcheng Plaza) and performed at Karma where she was also booked.
Writing on her Instagram the following day after receiving her honourary award for Most Influential African hip-hop artiste, Nadia warned the public from working with con artist, Zimboy.
"Zimboy is a con artist. Don't work with him ever, and that's it period, what he has put me through, ai never again. The amount of DMs I have got since my post telling me how much of a scammer he is. Like bro," she posted.
However, Zimboy has accused Nadia of breach of contract.
"Nadia changed her morning flight to evening, she breached my contract where she was supposed to be at Changamire awards, which started at 7pm and end at 11pm. She performed after midnight. All sponsors had left.
"On top of that she did not walk the red carpet despite the camera crew being ready for her, hence all the sponsors did not get a picture of her on their logos," he said.
The Changamire Festival Awards organiser added that he settled Nadia's balance before she left.
"I was in charge of taking care of Nadia on Wednesday only, which was the awards day, Thursday and Friday it was Karma, which is why on Thursday morning she checked out of Rainbow Towers where I had booked her," Zimboy said.
"She left with the Karma people so the food issue I cannot comment on since I was not involved. We made peace; she later went back after she had received Changamire awards balance and the Karma balance."
Related Topics