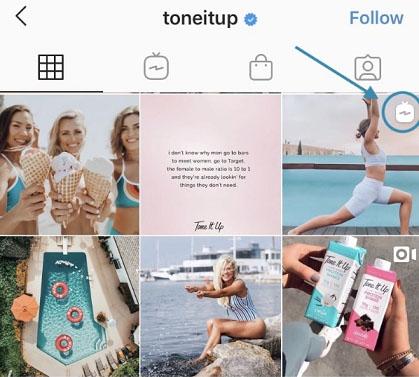 Brand and product endorsements have existed since time immemorial. However, it is important to always know your market and the product you want to put out there, as well as the medium of our choice.
Have good relations with the media fraternity, develop your brand story and media broadcasts it. A good relation with the media helps brands figure out what they want to say and to whom.
With media relations, your story is given a platform and distributed widely to consumers. Media relations can be a strong factor in building brand awareness, increasing credibility, authenticity and crisis control.
An estimated one in nine people are now on Instagram and over 85% of people follow a brand or talent as a source of inspiration.
Additionally, brands spent over $6 billon on Instagram ads in 2019, achieved by 2 million active advertisers.
Engagement rates are now 20% higher on Instagram compared to any other social media platforms.
It is essential for brands to work with the right celebrities and influencers to drive their message forward. But over 88% currently describe this as their biggest marketing challenge.
Here are my six key tips for finding the perfect match for your brand.
Define your objectives
Before you start your campaign, discuss and agree your targets with your entire team. This needs to include ideal talent profiles, or some examples of profiles you want to work with.
A mood board will help show you and spur you towards the type of content you want and the target audience you want to engage with.
When you have managed to put in place a preliminary set of objectives, it will help the selected platform or talent achieve your targets and deliver results that meet your expectations and align with your brand identity.
Be alert for fake followers and bad practice
It sounds obvious, but there are far more accounts and fictional talent out there than you'd imagine. Whilst Instagram has cracked down on these profiles, they can still be created just as quickly as they're taken down.
So, if you're not working directly with a platform or service that can identify this issue, you need to look for signs of a fake accounts like a sudden spike in followers. Also, check with users who have followers with incomplete accounts. By checking these details before working with a talent, you increase authenticity and credibility.
Remember relevance
When matching the right talent for your campaign, you need to do a deep dive into their ethos, personality and morals to ensure they align with your identity.
This can be achieved by reading their captions, biographies and blog content. By so doing it helps you better understand what they stand for beyond just judging a picture.
By following this practice, you are able to better match the right kind of influencer who will provide genuine advocacy since they will naturally engage with your consumers and have a corresponding target market.
Again, this takes time and research, but with the right technology and advice, this needn't to be all-consuming.
Value engagement
Check if they are interacting with their community. Do they like and reply to comments? Do they have and encourage conversations in the comment section, across all content? Are their followers asking about the sponsored products or brands? If the answer is yes, then these are all good signs.
It all comes back to authenticity. If a talent has a genuine connection with their community this indicates that they are more likely to believe what theendorse and buy the brand, product or service.
Audience demographic
This is often the first thing that brands consider when searching for talent, since it's actually one of the easiest ways to definitively compare potential talent too. What is their follower count on all of their different social channels? What is the demographic of their audience, does it match with your target audience? How many likes and comments do their sponsored posts get? This is a great way to see if a person is the right fit for your brand.
Talent comes first
Talent trumps reach. We only work with agency signed talent who have real authenticity and credibility in their space. They may be an award-winning photographer, a sold-out performance, or a talented athlete – equally they maybe an up-and-coming artist who is yet to break the boundaries but has an established community.
Either way, their talent is the key to why their followers engage with their digital portfolio, not their following.
For more information contact: Bridget: +263 772516934, Hope: +263 775836225, Cathrine: +263 785 105 366, Tel: +263 0242 443 124. Email: [email protected]
Related Topics